Located in the east of the Netherlands, in Apeldoorn, the palace Het Loo served as a Royal Residence for more than three hundred years. The palace was built in 1684 under the demand of stadholder William III (1650-1702) and his wife, Queen Mary II (1662-1694) and served as a summer residence where the King could hunt and entertain his noble guests. This splendorous residence shows William and Mary's passion for gardening, architecture and interior design. 
As soon as Mary II moved to the Netherlands, she immediately demonstrated a deep interest in her country of adoption. In order to decorate both her interior and garden, she commissioned one of the most talented Delft potteries, De Grieksche A (The Greek A) factory. Archaeological excavations in the garden next to her apartment enabled researchers to find fragments of exceptional objects, such as tiered flower vases, jardinieres and flower baskets. These finds show that the Queen played a pivotal role in the conception and in the international development of Delftware from the last quarter of the 17th century.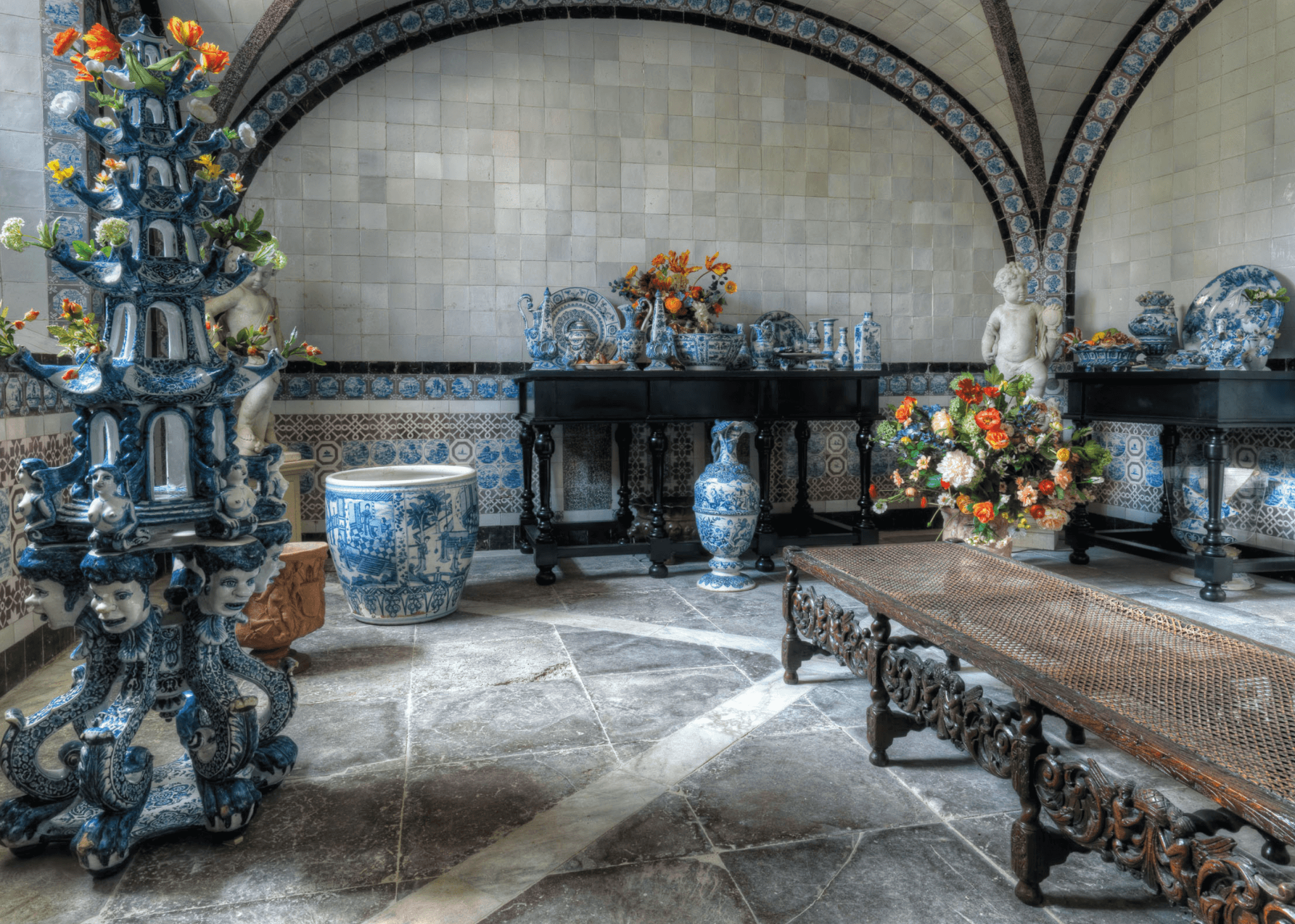 In 1970, the decision was taken to convert the palace Het Loo into a museum. Although many of the original Delftware pieces have disappeared today, the museum – by assembling a permanent collection of Delftware, and through the temporary exhibitions – is striving to give the visitor a complete picture of the historical interiors and gardens of the palace. Thereby, the museum took the initiative to illustrate the story of Queen Mary's love for both Delftware and the gardens by displaying 45 reproductions of Delftware jardinieres in the palace gardens.