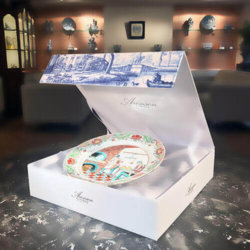 Of course one can buy authentic Dutch Delftware directly from our website; Aronson started to sell 17th and 18th century plates in dedicated gift boxes, and quickly expanded to other objects, as highlighted in our monthly newsletter as the object-of-the-month.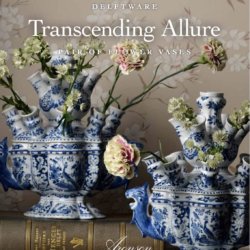 Over the past decades Aronson has published close to two dozen books. Our annual catalogues, our special singular objects publications, productions of collector's collections and background studies in the 'Below the Glaze' series are now available through the category 'library.'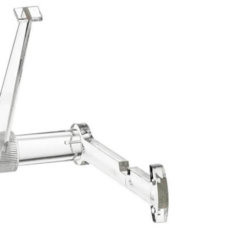 Especially for Delftware plates we sell both stands and hangers in various sizes. Please contact us if you cannot find what you are looking for and we will try to help you find it.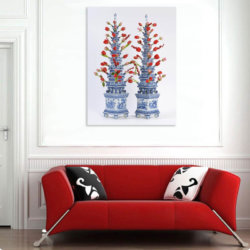 Limited editions ceramics and photography as wall decoration. In cooperation with Heinen Delft Blue we offer limited edition modern hand-painted plates based on antique originals. Our eye catching photography is also available as large prints.