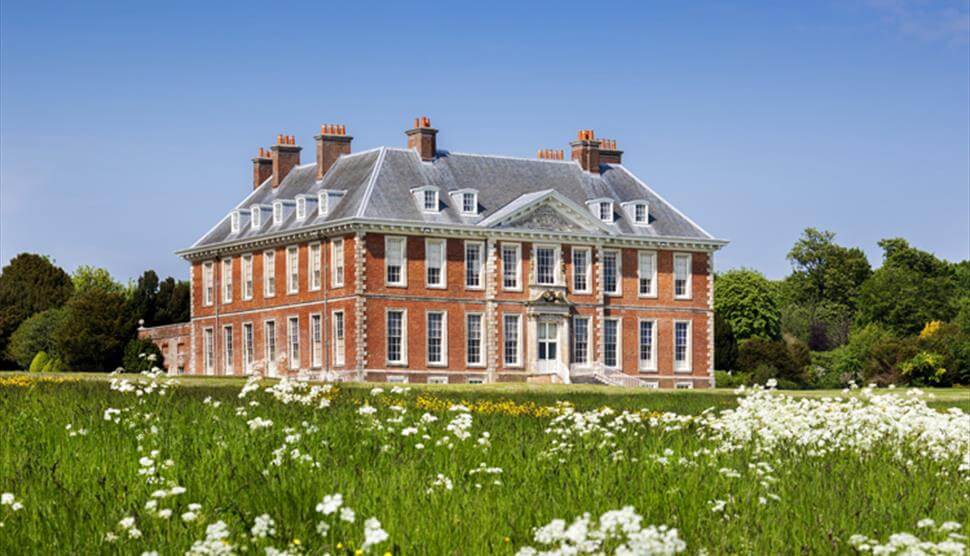 The Uppark House is a seventeenth century home located in West-Sussex England. The history of the site first began in the fourteenth century with the creation of a deer park, and in 1595, a house was built on the site by the Ford family. Although the present Uppark House was built in 1690-1694 for the Earl of Tankerville, it was Matthew Fetherstonhaugh who redecorated the house extensively from 1750 to 1760 with beautiful Rococo and Neo-classical interiors and introduced most of the existing collection of objects displayed today. Much of the furniture and works of art were assembled on Fetherstonhaugh's Grand Tour from 1749 to 1751. The house remained largely untouched after the Regency additions until 1989, when it was badly damaged by fire. Fortunately the structure of the state rooms, and most of the contents, were saved, and over the course of 6 years, Uppark was carefully restored. 
The wide-ranging collection at Uppark House includes paintings, furniture, ceramics, and even an eighteenth-century doll house with its original contents. The ground floor rooms are decorated with exquisite French furniture, delicate Dutch ceramics and captivating Italian paintings, offering a beguiling view of eighteenth-century life in a fine country house. The saloon, which was originally the entrance hall, is decorated with two Delft blue and white flower vases with a fanning row of spouts. The flower holders are marked for Adrianus Kocx from De Grieksche A (The Greek A) factory, and can be dated to circa 1695.
Displayed in the red drawing room is a large round tiered flower holder standing next to the mantelpiece. This blue and white flower vase, which is almost one meter in height (39 in.), was also produced at De Grieksche A factory during the ownership of Adrianus Kocx. The finely decorated vase has a spectacular size and shape, with handles formed as snakes, a gadrooned foot and numerous spouts at the top. The body of the vase shows putti playing on a seesaw amidst flowering plants with large blossoms, after engravings by Jacques Stella (1596-1657). These three objects have been in the Uppark collection for several generations but were scattered across the house. In 1954, the house passed into the hands of The National Trust, and by the 1960s the four parts of this ceramic grouping were discovered to belong together, forming this extraordinary highlight.