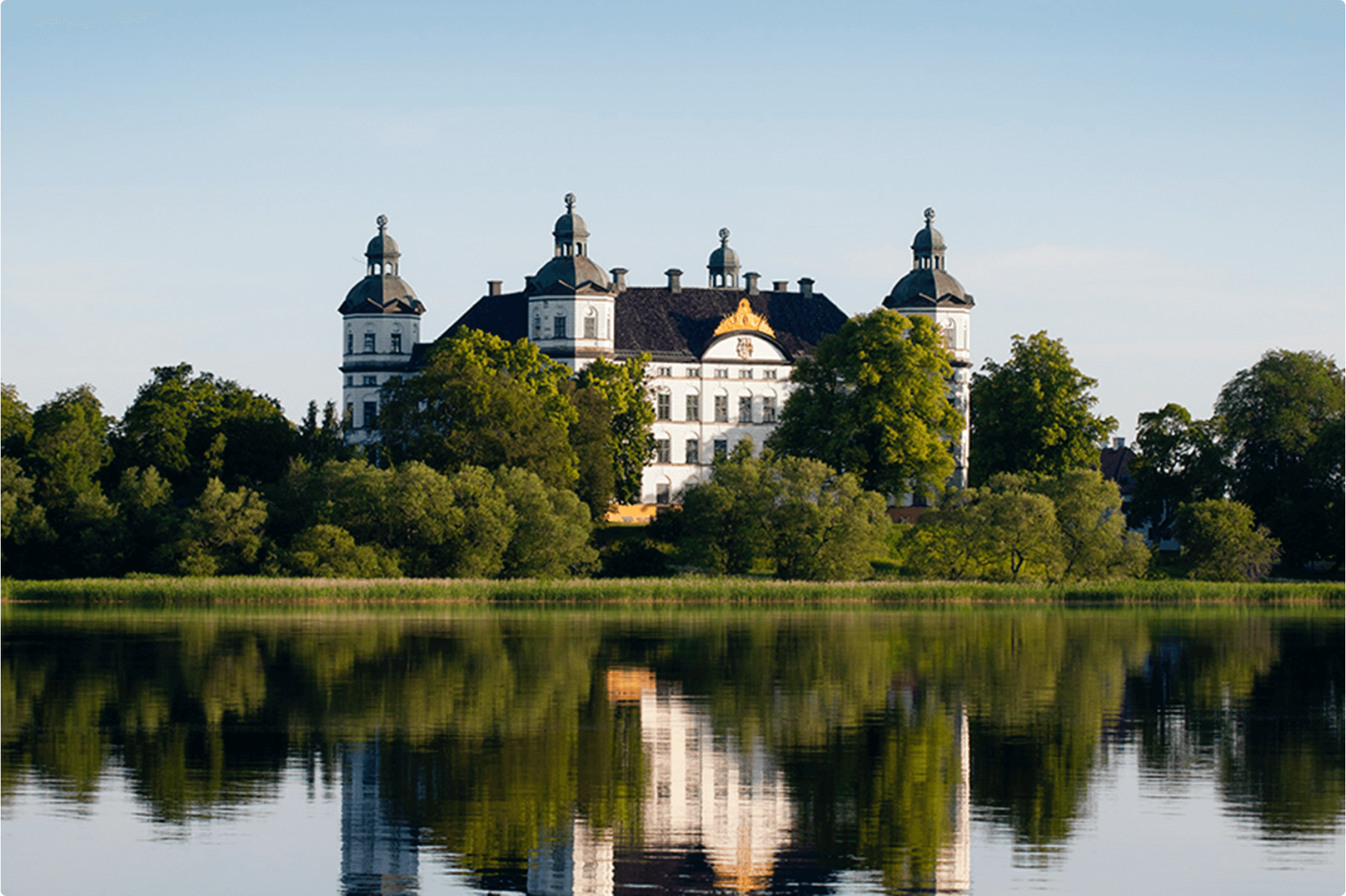 Skokloster Castle is considered one of the great baroque castles of Europe, situated on a peninsula in Lake Mälaren, 60 km northwest of Stockholm, the Swedish capital. Built between 1654 and 1676 for Count Carl Gustaf Wrangel, it is a monument to the Swedish Age of Greatness, the period in the middle of the seventeenth century when Sweden expanded to become one of the major powers in Europe. After the death of Count Wrangel in 1676, the castle was never fully completed. The banquet hall still stands unfinished and many of the original construction tools remain. The rest of the castle has also remained amazingly untouched for more than 300 years.
Margareta Juliana, Wrangel's eldest daughter, married Count Nils Brahe, a member of Sweden's most exalted non-royal family. On her initiative Skokloster was made an Entailed Estate in 1701, which is a form of ownership that prohibits the owner from selling or giving away any part of the estate. The estate and its collections have thus been allowed to grow through the years.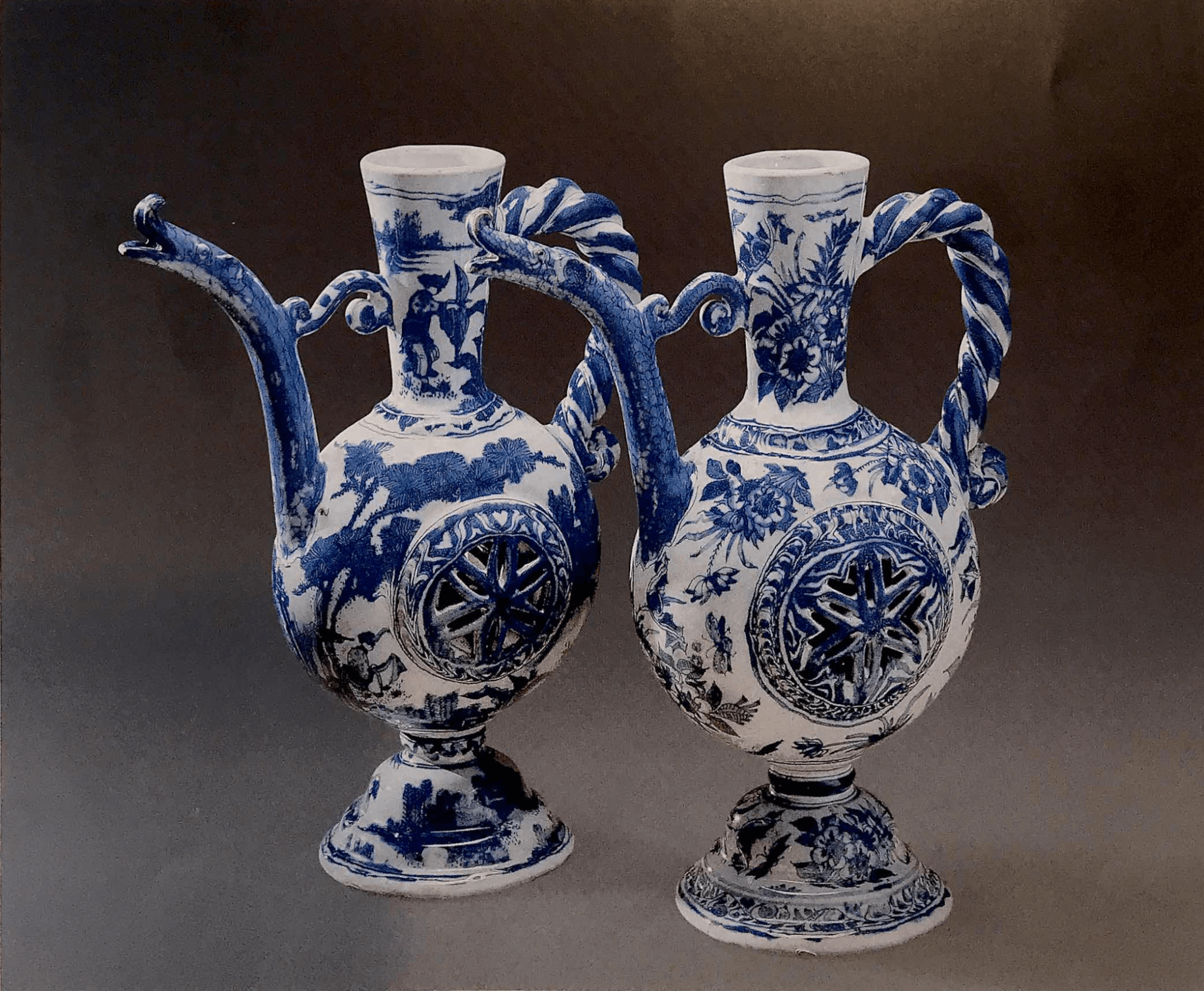 Carl Gustaf Wrangel created a stately home of European style. Like his contemporaries, Wrangel endeavored to understand the world by collecting art and antiques as well as specimens from nature. The castle's detailed chambers are home to remarkable collections of paintings as well as furniture, textiles, silver and glass, and pottery. The castle armory and library are particularly noteworthy. Altogether there are around a couple of thousand items, for both practical use and ornament. The objects represent places of manufacture in several different countries as well as centuries. Wrangel not only commissioned shiny gilt leather hangings for the state apartments and tools for his lathe workshop from Holland, he probably also purchased Dutch Delftware from Holland as a cabinet filled with seventeenth-century Delftware chargers, bowls and boxes shows. A true highlight are two blue and white ring-jugs with pierced openwork and chinoiserie decorations made around 1665.