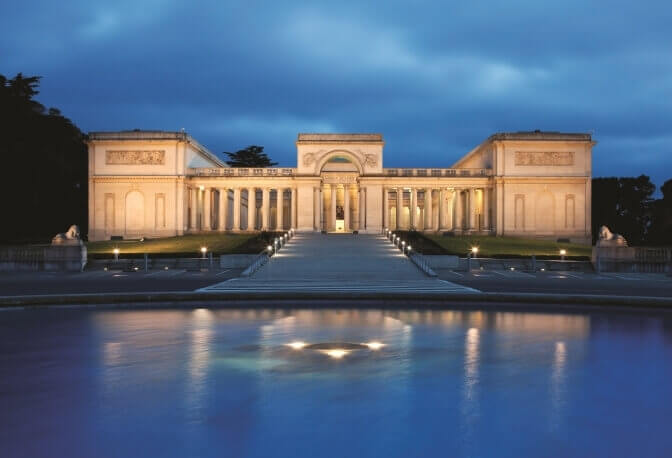 The Fine Arts Museums of San Francisco (FAMSF) comprise two separate museums: the de Young Museum in Golden Gate Park and the Legion of Honor in Lincoln Park. Together they form the largest public arts institution in San Francisco and one of the largest art museums inthe United States. Where the De Young Museum shows mostly American paintings, which feature more than 1,000 works dating from colonial to contemporary times, The Legion of Honor offers unique insights into the art historical, political, and social movements of the previous 4,000 years of human history.
The collection at the Legion of Honor comprises amongst others European painting, ancient art, photography, works on paper, and European sculpture and decorative arts. Where the decorative arts collection began with French eighteenth-century furniture, porcelain and other objects, it now ranges in scope from late medieval to modern times and covers many other regions of Europe.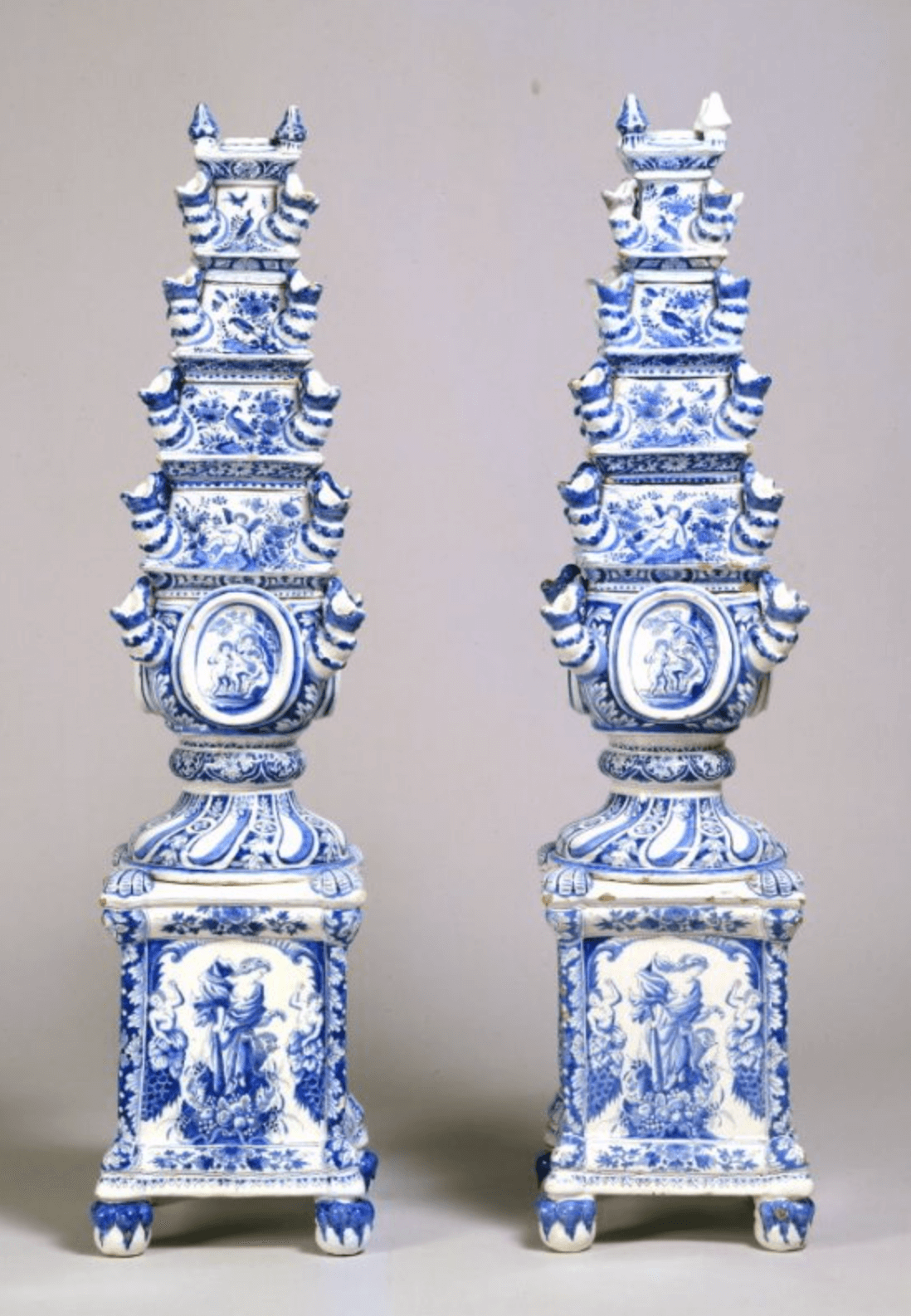 The museum's ceramics collection comprises several Delftware objects, from eighteenth-century 'Peacock' and 'Tea tree' plates and Orangist Delftware plates with the depiction of the Prince of Orange, to ewers, a garniture set, and a red stoneware teapot from Ary de Milde. The collection also houses a seventeenth-century tazza marked for Samuel van Eenhoorn, who was the owner of De Grieksche A (The Greek A) factory from 1678 to 1687, and a pair of blue and white flower vases, which are marked for Adrianus Kocx, the owner of the same factory from 1687 until 1701. The vases, which stand almost 40 in. (101 cm.) tall, are painted with representations of the virtues on the pedestal sides. The monstrous spouts of the tiers are decorated with putti or birds in a landscape. The unusual shape of the vases, their height and the decoration of European and oriental elements, make the pair of vases a true highlight.