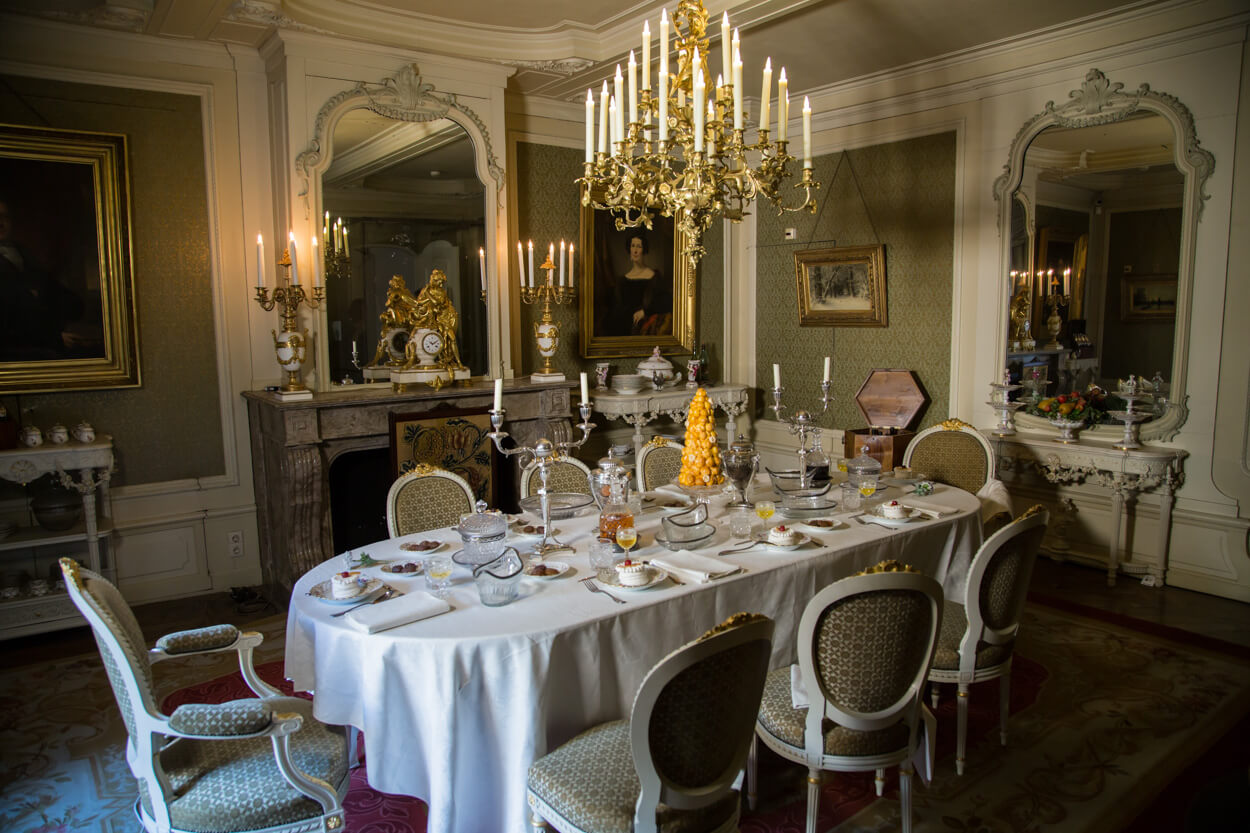 The Museum Willet-Holthuysen is located in a double-fronted townhouse on one of the most beautiful canals in Amsterdam. The home was built in 1687 towards the end of Amsterdam's Golden Age, and  was purchased by the wealthy Holthuysen family in 1855. Later in the 1850s, Louisa Holthuysen inherited the family home and its contents after the death of her parents. Louisa lived in the canal-side house with her pets, lady's companion and the rest of her staff until 1861, when she married Abraham Willet. Together, they redecorated the house in the prevailing French fashion, sparing no expense or effort.
Both Abraham and Louisa were passionate about art and built up a sizable collection using Louisa's fortune. Their varied collection included Venetian glass, silver, German porcelain, and contemporary Dutch and French paintings, of which Louisa preferred. Abraham also collected weapons, rare art history books, photos and prints. His collection of arts and crafts was particularly significant, receiving acclaim even during his lifetime. Abraham died in 1895, and Louisa outlived him by a few years. Before her death, she bequeathed the house, its valuable contents and her husband's extensive art collection to the City of Amsterdam. The following year, the doors were opened and the final wishes of the former lady of the house were fulfilled; her beloved home was transformed into a museum named after herself and her husband.
Their collection is displayed in splendid eighteenth and nineteenth-century period rooms, which bear witness to the Willet-Holthuysen's lifestyle. The collection houses a few Delftware objects, such as a blue and white garniture, a blue and white cuspidor made at De Porceleyne Byl (The Porcelain Axe) factory, a polychrome milk jug in the shape of a monkey and a delicately painted pair of polychrome shoes.