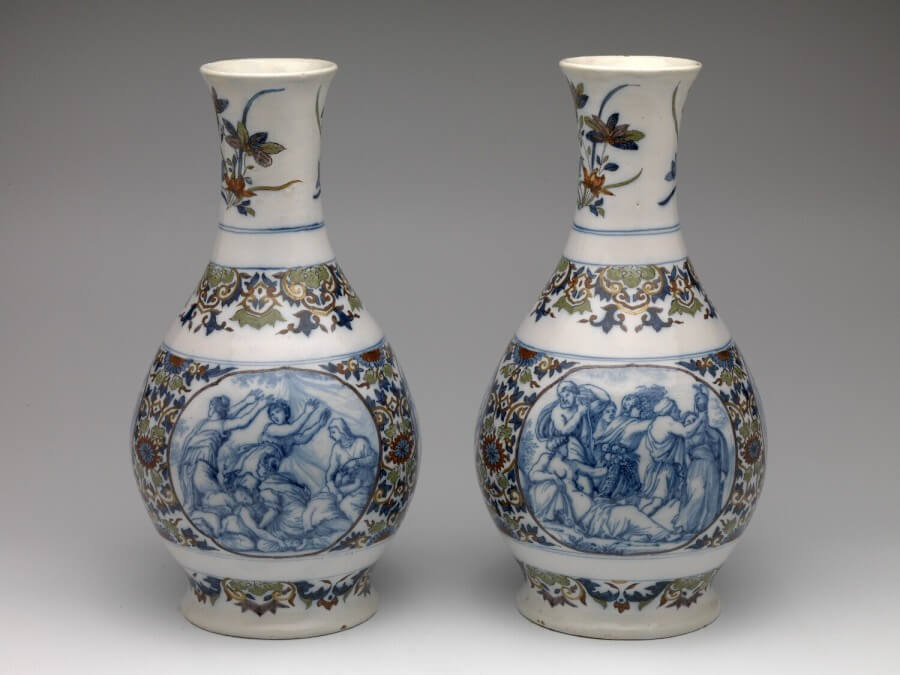 The Boijmans Van Beuningen Museum has recently redisplayed its permanent collection, showcasing the exciting juxtapositions between its collection of old masters and modern art. Opened in 1849, the institution is one of the most visited in the Netherlands. The museum has a diverse collection ranging from medieval to contemporary art, with a focus on Dutch art. As its name indicates much of the collection originated from two private collections: Frans Jacob Otto Boijmans and Daniël George van Beuningen. While Boijmans's private collection consisted chiefly of seventeenth century Dutch paintings, drawings, prints and porcelain, Van Beuningen collected fifteenth and sixteenth-century art from the Northern and Southern parts of the Netherlands.
The museum has a distinctive Delftware collection of exceptional pieces made by the Moriaanshooft factory when the factory was led by the members of the Hoppesteyn family. The objects made by Het Moriaanshooft in this period are amongst the most rare and remarkable of all Delftware production. Jannetge van Straten and her son Rochus Hoppesteyn were amongst the first to experiment with polychrome decoration, and this remarkable pair of polychrome vases demonstrates their skill. The three medallions of these vases illustrate the Niobe legends. These illustrations are taken from a 1528 freeze by Polidoro Caldara (named Da Caravaggio) on the façade of the palace of Giovanni Antonio Milesi in Rome. 
At the end of the year, Delftware amateurs will have access to the entire collection. Objects previously in storage will be on view at the museum's public art depot.