The Fitzwilliam Museum in Cambridge owes its foundation to Richard, VII Viscount Fitzwilliam of Merrion who, in 1816, bequeathed his works of art and library to the University of Cambridge. His contribution, together with funds to house them, was intended to further "the Increase of Learning and other great Objects of that Noble Foundation". His bequest included 144 pictures, among them Dutch paintings and masterpieces by Titian and Veronese. He also collected engravings, and his library included 130 medieval manuscripts and a collection of autographed music by Handel and other composers. Since the opening of the Founder's Building in 1848, the collection has grown with gifts, bequests and purchases.
The Fitzwilliam Museum houses an enormous variety and depth of collections, from the antiquities and fine printed books to paintings, furniture and silver. Moreover, the Fitzwilliam Museum is home to one of the most important collections of European, Middle Eastern and Far Eastern ceramics. Entirely absent in the Founder's Bequest, ceramics from all periods and geographic locations were actively collected under the directorship of Sir Sydney Cockerell (1908-37) and continue to be acquired today. Both earthenware and porcelain are represented in the collection in myriad forms, from tableware and tiles to vases and sculptures.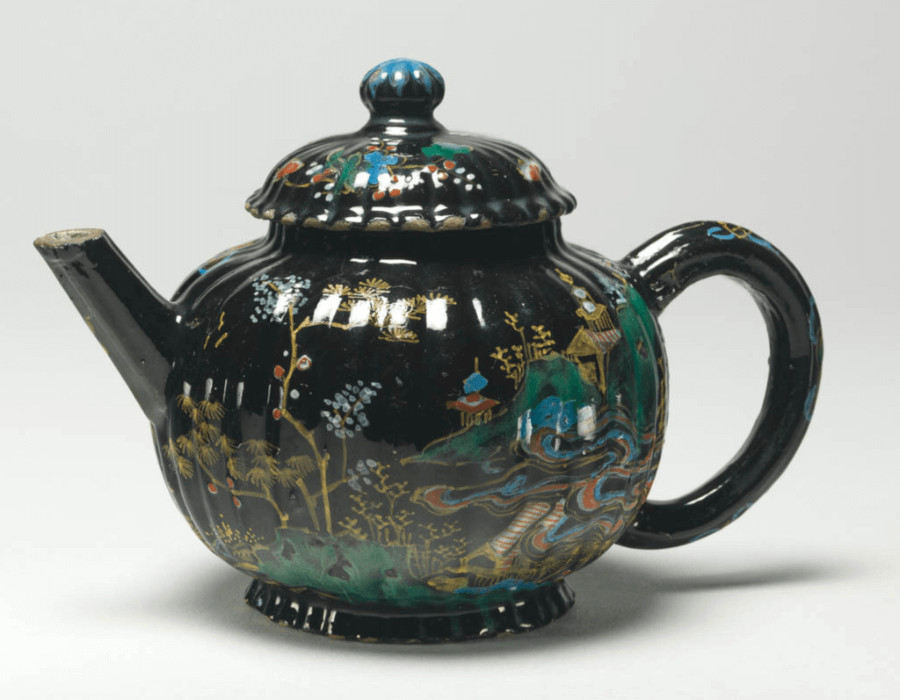 In 1928, a large bequest of around 3,000 objects was given to the museum by Dr. James Whitbread Glaisher (1848-1928), a mathematician at Trinity College, Cambridge. Glaisher assembled a notable collection of Delftware and English earthenware via emulations of Delft items. Many of the objects in this bequest form a large portion of the Delft collection at the Fitzwilliam Museum. The varied collection of Delftware that the Fitzwilliam houses includes several outstanding objects: a bowl and cover flower vase and a large flower vase with handles marked for Adrianus Kocx, blue and white and polychrome flower vases marked for Lambertus van Eenhoorn, a brown-glazed teapot, several trompe l'oeil tureens, a figural cistern, a yellow-ground sample plaque, a group of a lady and a lad in a boat and a black teapot marked for Lambertus van Eenhoorn.