The Winterthur Museum, Garden and Library is an American estate and museum in Winterthur, Delaware. In the early twentieth century, collector and horticulturist Henry Francis du Pont (1880–1969) and his father designed Winterthur in the spirit of eighteenth- and nineteenth-century European country houses. Almost 60 years ago, H.F. du Pont opened his childhood home to the public.
Du Pont was initially a collector of European art and decorative art. Subsequently, he became a highly prominent collector of American decorative arts, building on the Winterthur estate to house his collection, conservation laboratories, and administrative offices. He formed the original collection and added to it until his death in 1969. Winterthur curators continue to fill gaps in the collection and build upon its strengths.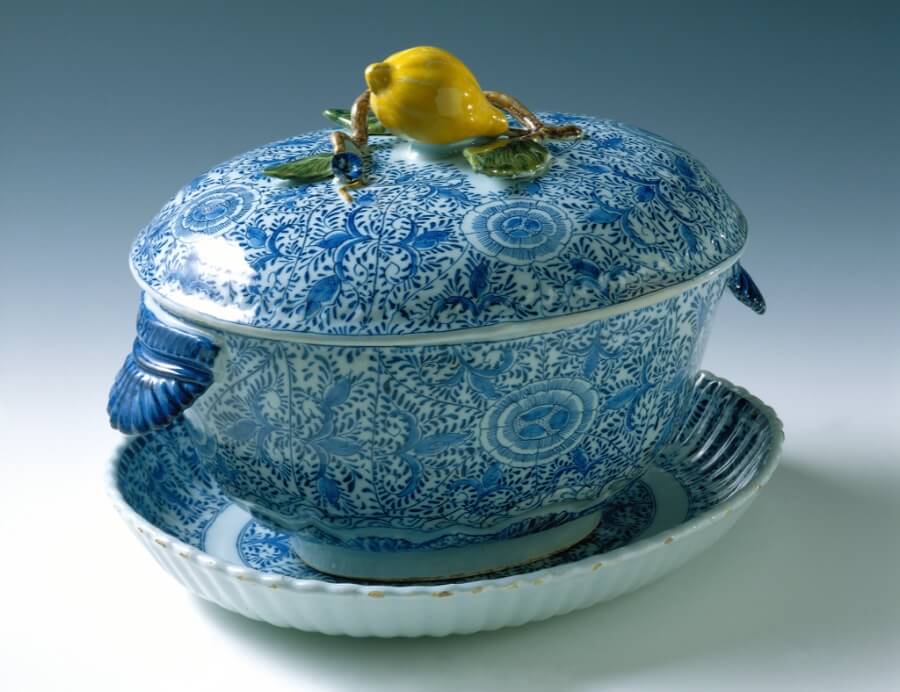 The Winterthur Museum houses nearly 90,000 objects made or used in the USA between about 1640 and 1860. The collection is displayed in the magnificent 175-room house, much as it was when the Du Pont family lived there, as well as in permanent and changing exhibition galleries. The collection is organized in several main categories, such as ceramics, glass, furniture, metalwork, paintings and prints, and textiles and needlework.
Famous for its American artwork, the collection is amplified with objects from other regions of the world, illustrating the active role the country played in the international market. Winterthur's ceramics collection includes some 19,000 objects of types made in or imported into the USA from the 1600s through the mid-1800s. The earthenware, stoneware, and porcelain in the collection represent an unusually broad range of manufacturing and design types and have special strengths among American, English, and Chinese wares. The collection houses several early Dutch Delftware objects, such as dishes and chargers, vases and a kendi. An eighteenth century highlight is a tureen marked for Justus Brouwer, the owner of De Porceleyne Bijl (The Porcelain Axe) factory, from circa 1755 (in the Campbell collection of Soup Tureens). Tureens are not commonly found in Dutch Delftware and this example is a rare survival.