In 1883, twenty-five citizens of Minneapolis founded the Minneapolis Society of Fine Arts, committing them to bringing the arts into the life of their community. More than a century later, the museum they created, the Minneapolis Institute of Art, stands as a monument to a remarkable history of civic involvement and cultural achievement.
Designed by the preeminent New York architectural firm McKim, Mead and White, the original building opened its doors in 1915. A neoclassical landmark in the Twin Cities, the museum expanded in 1974 with an addition designed by the late Japanese architect Kenzo Tange. In June 2006, the museum unveiled a new wing designed by architect Michael Graves.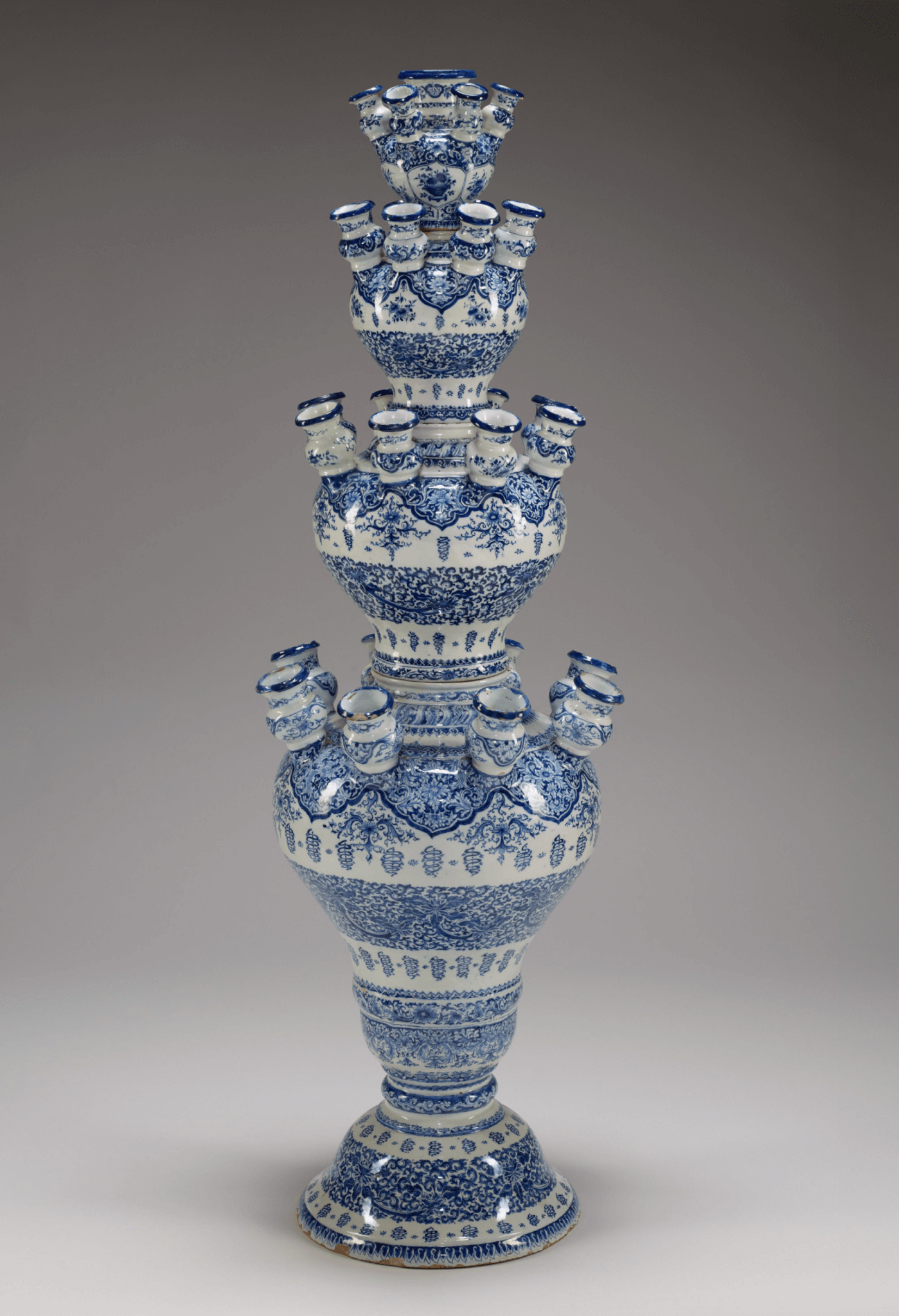 The museum's permanent collection has grown from 800 works of art to more than 89,000 objects. The collection includes world-famous works that embody the highest levels of artistic achievement, spanning about 20,000 years and representing the world's diverse cultures across six continents. The museum has seven curatorial areas: Arts of Africa & the Americas; Contemporary Art; Asian Art; Paintings; Photography and New Media; Prints and Drawings; and Decorative Arts, Textiles and Sculpture.
The Decorative Arts collection comprises several Dutch Delftware objects, such as an early eighteenth-century reeded cashmere palette five-piece garniture. The highlight of the collection is, however, a large baluster-shaped flower vase, attributed to De Witte Ster (The White Star) factory from circa 1700. The multitiered vase, which stands 117 cm (46.1 in) tall, shows wonderful blooms: borders of scrolling lotuses, chrysanthemums, ruyi (scepter heads) and the Chinese character for longevity.