The Lobkowicz Palace is located inside the Prague Castle in the Czech capital. The Lobkowicz family is among the oldest and most distinguished Bohemian noble families and has played a prominent role in Central European history for over six hundred years. Successive generations have held the highest of noble titles, including Princes of the Holy Roman Empire, High Chancellors of Bohemia, Dukes of Sagan and of Roudnice, and Knights of the Order of the Golden Fleece.
On a scale unimaginable today, they commissioned magnificent architectural projects and ground-breaking music and collected paintings, manuscripts, books, musical instruments and decorative arts that enhanced their numerous residences and increased their prestige in the courts and circles in which they moved and exerted power.
Being the oldest and largest privately owned art collection in the Czech Republic, The Lobkowicz Collections draws its significance from its comprehensive nature, which reflects the cultural, social, political and economic life of Central Europe for over seven centuries. The collection comprises approximately 1,500 paintings, including iconic images by Bruegel the Elder, Canaletto, Veronese, Velázquez, Rubens, and Cranach. It also houses an impressive display of family and royal portraits; fine porcelain, ceramics and rare decorative arts dating from the 13th to 20th centuries; an extensive collection of military and sporting rifles from the 16th to 18th centuries; and musical instruments and original scores and manuscripts by Beethoven and Mozart.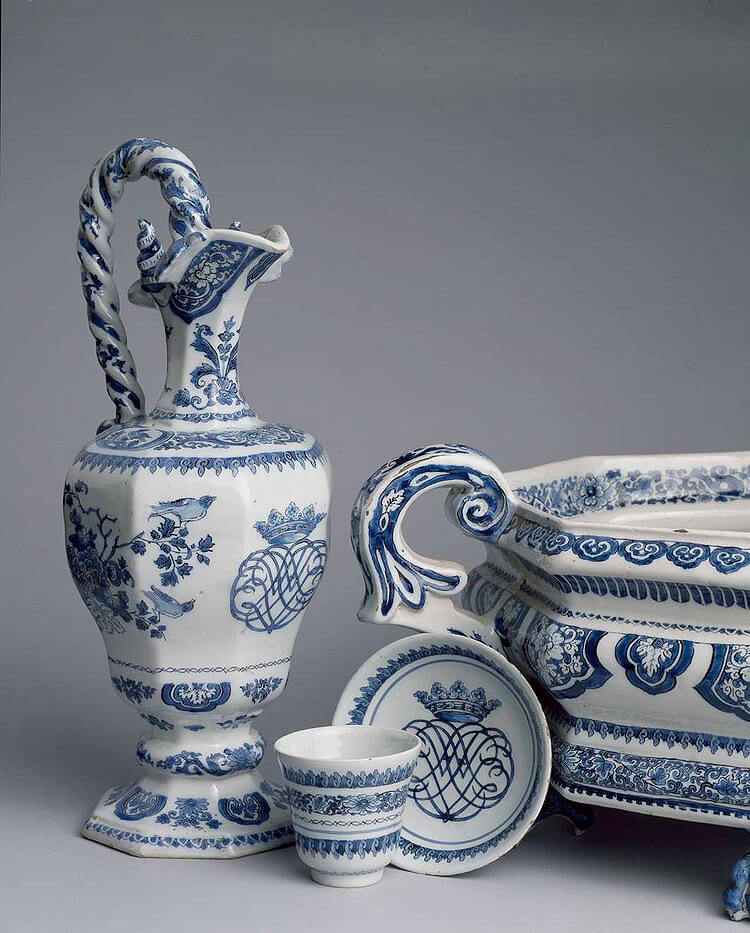 The ceramics collection comprises an exceptional Delftware dinner service marked for Lambertus Cleffius, who was the owner of De Metaale Pot (The Metal Pot) factory from 1679 to 1691. This is one of the largest and most important earthenware dinner services with over 150 pieces, consisting of plates, chargers, candlesticks, tea canisters, salt cellars, sugar casters and a set of sweetmeat dishes. It was commissioned by Count Wenzel Ferdinand Lobkowicz of Bílina (1656-1697) which is why many pieces are decorated with intricate overlapping letters of his initials WL and the coronet.