The Amsterdam Museum opened as a history museum in 1926 in the Waag, one of Amsterdam's fifteenth-century city gates. Since 1975, the museum has been located in a monumental building on the Kalverstraat. The current building once housed the Saint Lucien's Monastery in the Middle Ages, and in 1578 the City Orphanage. The orphanage was home to thousands of children between 1580 and 1960, many of whom had lost their parents to the plague. The children also received an education here; the older boys attended school elsewhere in the city, while the girls received instruction within the orphanage and were trained in domestic skills. In honor of the history of the orphanage, the Regents' Room and orphans' cupboards in the inner courtyard have been left intact.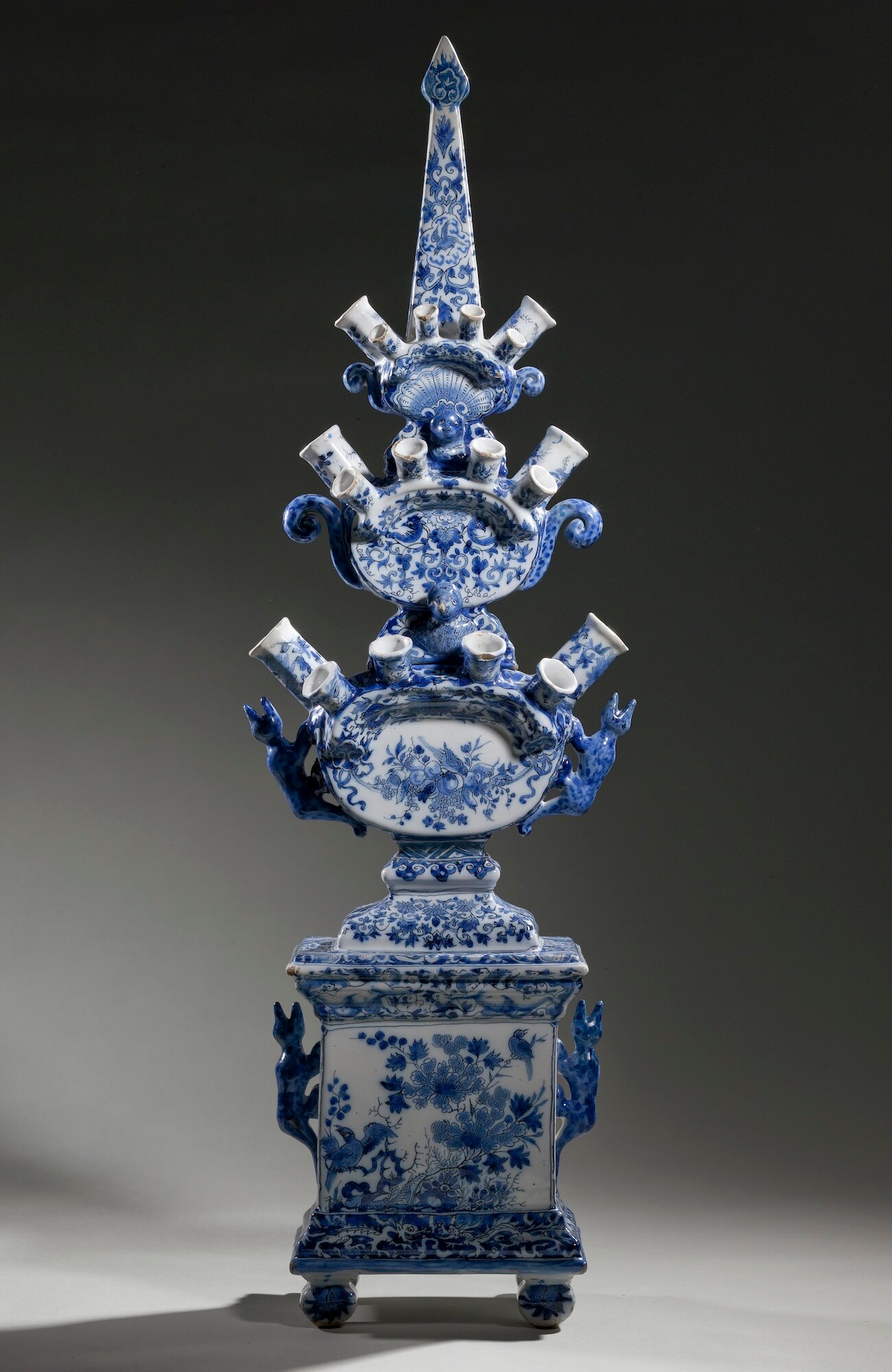 The Amsterdam Museum houses a collection of objects related to the history of Amsterdam, from the Middle Ages to the present time. Approximately half of the objects are preserved by the city itself, while the other half comes from donations and legacies. The collection has grown since the sixteenth century when the city council first placed paintings and other objects in the town hall on Dam Square. Over time, many collections of urban institutions have been added, such as the military pieces, the regents' portraits and the guild silver collection. In the nineteenth century, various Amsterdam citizens left their art collections to the city.
The Amsterdam Museum also houses a varied collection of objects: from paintings, drawings, books and prints to furniture, textiles, glass and ceramics. Delftware is also represented, both seventeenth-century objects and eighteenth-century objects. Besides many plates and vases, the collection includes objects for the table, such as butter tubs, salt cellars, teapots and tea canisters. A very rare blue and white spice box, marked for Adrianus Kocx is also part of the collection. Other unique objects in the collection include cuspidors, candlesticks, plaques and models of shoes and cows. An absolute highlight is a late seventeenth-century blue and white flower vase of approximately 73 cm. (28.7 in.)  with both chinoiserie and western style decoration.