Delft Blue: the whole world knows this iconic earthenware for our country. However, some of the absolute masterpieces are located abroad and are rarely, if ever, seen in our country. This spring, Kunstmuseum The Hague will change this by bringing together special masterpieces for the first time. The exhibition Royal Blue is organized in conjunction with Het Loo Palace and will bring together the very best showpieces from the Rijksmuseum, Museum Prinsenhof Delft and numerous European collections, such as Hampton Court Palace and the V&A in London. In this way, the public can become acquainted with the time when the famous royal couple William and Mary had the most beautiful Delft blue ever made: Royal Blue.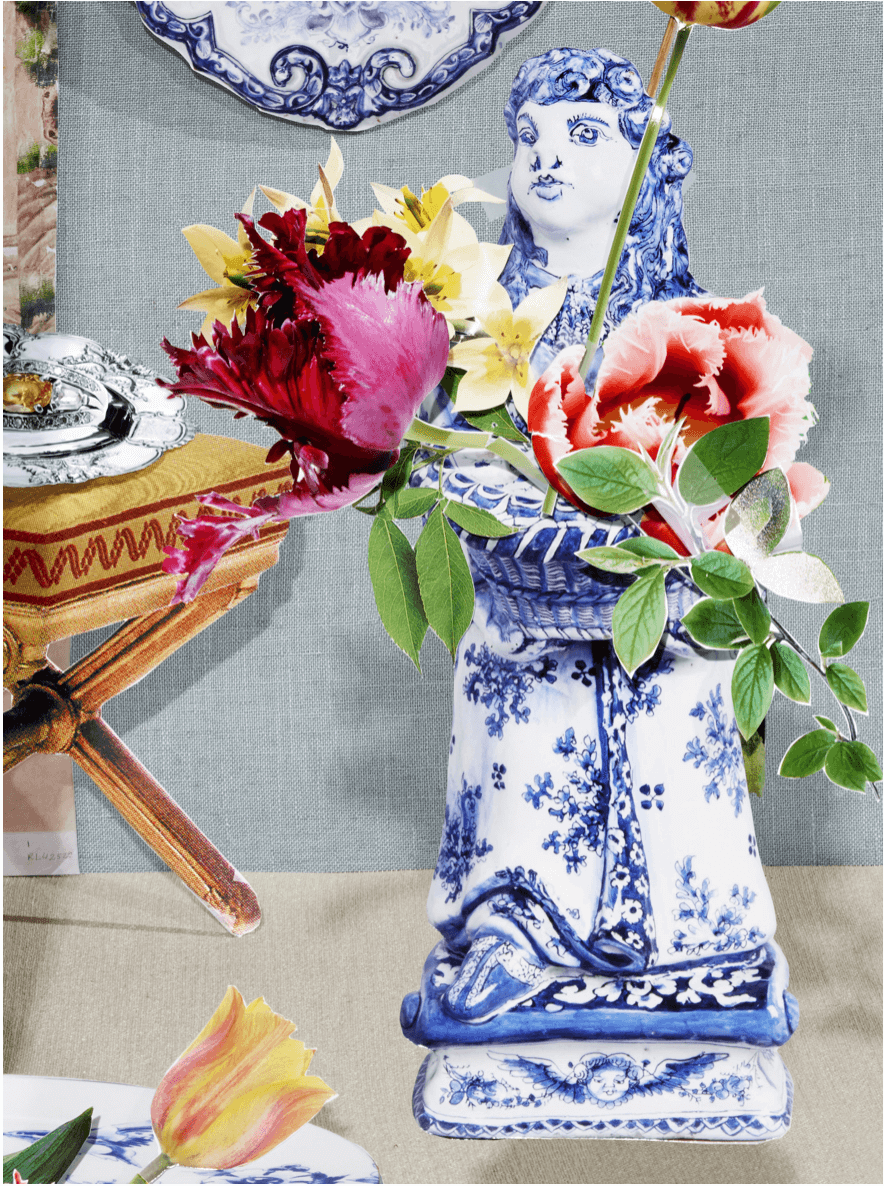 William and Mary were known for their splendid collection of Delftware with which they decorated their palaces in the Netherlands and England. From pyramid-shaped tulip vases many meters tall to flowerpots and serving dishes for preserves: in the late seventeenth century the most beautiful and technically refined earthenware was created for them by the potteries in Delft.
The flowering period of Delftware coincides with the reigns of William III (1650-1702) and Mary II Stuart (1662-1695). In addition to Chinese porcelain, they also collected beautiful, refined ceramics from Delft. In fact, they were key patrons. Mary in particular was regarded as a true ambassador for Delftware and she commissioned objects at De Grieksche A factory. The exhibition focuses on the period 1689-1702, in which stadtholder William III and Mary II Stuart are also king and queen of England, Scotland and Ireland. Royal Blue introduces visitors to the cultural wealth that ensued from this Dutch-British alliance in the seventeenth century.
On the occasion of 400 years of Delftware and as an ode to the British-Dutch friendship, Kunstmuseum The Hague presents this spring a story about Orange on blue and white, about fragile diplomacy and glorious grandeur. Royal Blue shows how an English queen of the seventeenth century still colors the Dutch identity. The exhibition will be on view from 01 June 2020 till 22 November 2020.