Colonial Williamsburg is a living-history museum located in Williamsburg, Virginia. The designated historic district surrounding the museum contains buildings from the seventeenth through the nineteenth centuries making it a national treasure. Williamsburg was the thriving capital of Virginia for 81 formative years, from 1699 to 1780, when the colonies developed into a rich and powerful land stretching west to the Mississippi River and north to the Great Lakes. Williamsburg was the political, cultural, and educational center of what was then the largest, most populous, and most influential of the American colonies.
In 1926, the Reverend Dr. W.A.R. Goodwin, rector of Bruton Parish Church, shared his dream of preserving the city's historic buildings with philanthropist John D. Rockefeller Jr., and the restoration began. Rockefeller and Goodwin began a modest project to preserve a few of the more important buildings. Eventually, the work progressed and expanded to include a major portion of the colonial town, encompassing approximately 85 percent of the eighteenth century capital's original area.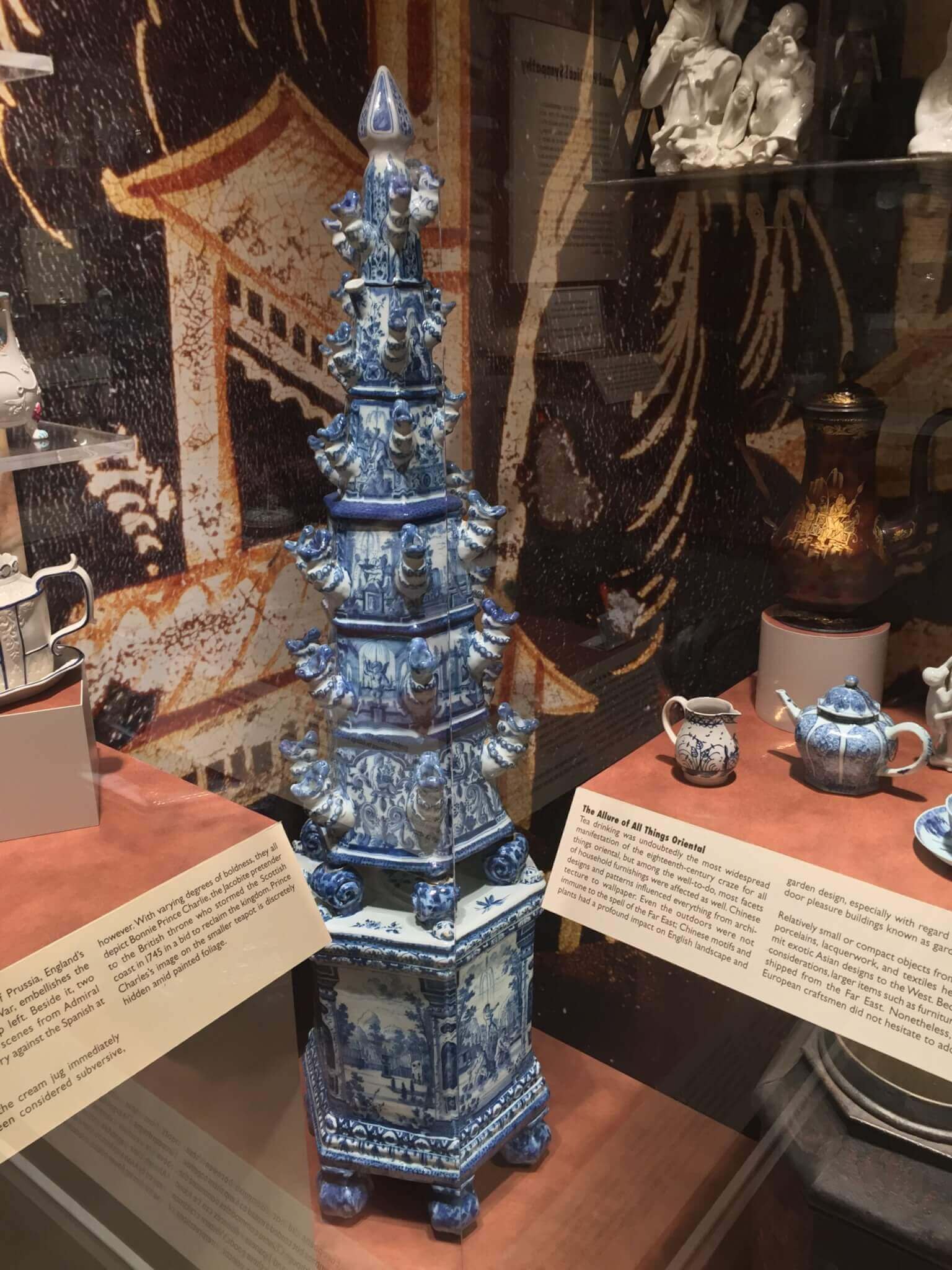 The Colonial Williamsburg Foundation's many treasures include its outstanding collections. They encompass nearly 70,000 examples of American and British fine, decorative and mechanical art; 5,000 pieces of American folk art; more than 20 million archaeological artifacts; and 15,000 architectural fragments. Many of the collections furnish more than 200 rooms in Williamsburg's historic buildings. The collections are also displayed in the art museums of Colonial Williamsburg: the Abby Aldrich Rockefeller Folk Art Museum and the DeWitt Wallace Decorative Arts Museum. Opened in 1985, the DeWitt Wallace Decorative Arts Museum is home to an extensive collection of American and British antiques. The collection comprises furniture, metals, paintings, firearms, textiles, glass and ceramics from the seventeenth, eighteenth and nineteenth centuries.
Colonial Williamsburg's ceramics and glass collections encompass more than 11,000 objects ranging in date from the seventeenth century through the 1830s. The majority of objects reflect the wares that were made in or imported to America during the colonial and early national periods. Although the collection is particularly strong in English Delftware, there are also several Dutch Delftware objects. A true highlight is a pair of large flower pyramids, marked for Adrianus Kocx of De Grieksche A (The Greek A) factory at the end of the seventeenth century.