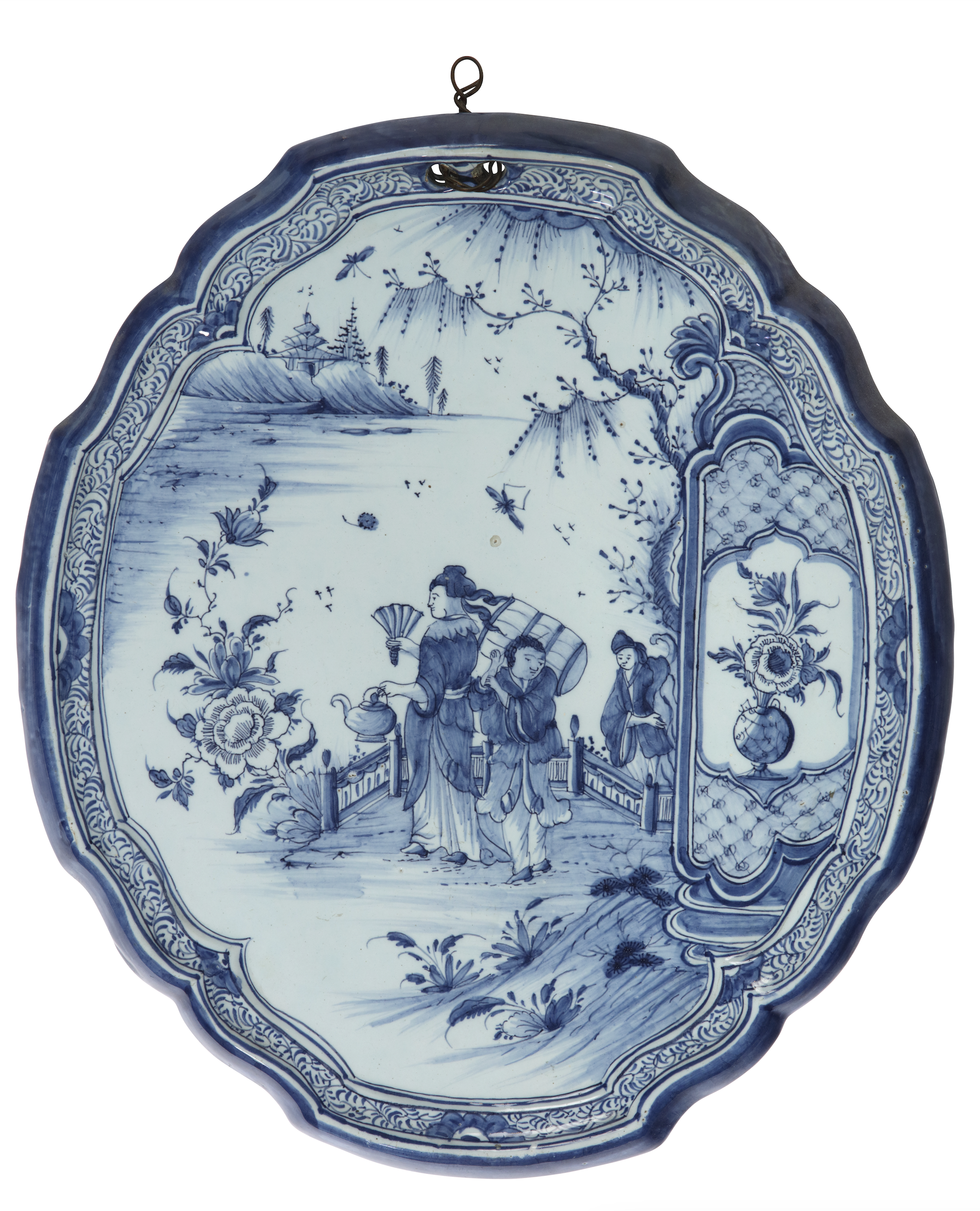 Oval-Shaped Blue and White Plaque
Every month we present you a special object from the Aronson Antiquairs' collection. This month, we would like to highlight this Oval-Shaped Blue and White Plaque.
't Fortuyn (The Fortune) factory experienced its peak of popularity during the second half of the eighteenth century. In 1753 Pieter van den Briel bought the factory from Adam de Wit, and managed it with great passion until his death six years later. In 1764, his widow Elisabeth Elling-van den Briel registered a mark, composed of the letters WVDB.
Although the Delft potters began to emulate showpieces, they held on to their own Dutch (or the then familiar Chinese) interpretation. This meant that there was direct inspiration by the Chinese wares, but the forms and decorations were also inspired by European, mostly Dutch, objects. The same can be seen on the Delftware objects inspired by Chinese examples. A unique type of decoration evolved from these different Chinese styles, which is freer and shows the Delft interpretation. Chinese figures, landscapes, architecture and attributes are rendered and composed in a way that is not Chinese, but semi-Chinese: Chinoiserie. This style originated in the seventeenth century and quickly became a dominant fashion throughout Europe, enduring through the first half of the eighteenth century. The faience painter chose especially the elements which were in his eyes the most characteristic for exotic Asia and he combined it as he wished.
Read more about the maker of this plaque, in-depth-article from November 2023.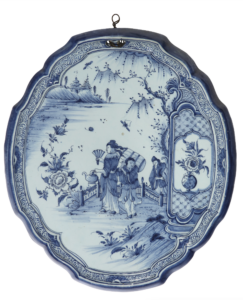 D2393
Oval Shaped Blue and White Plaque
Delft, circa 1765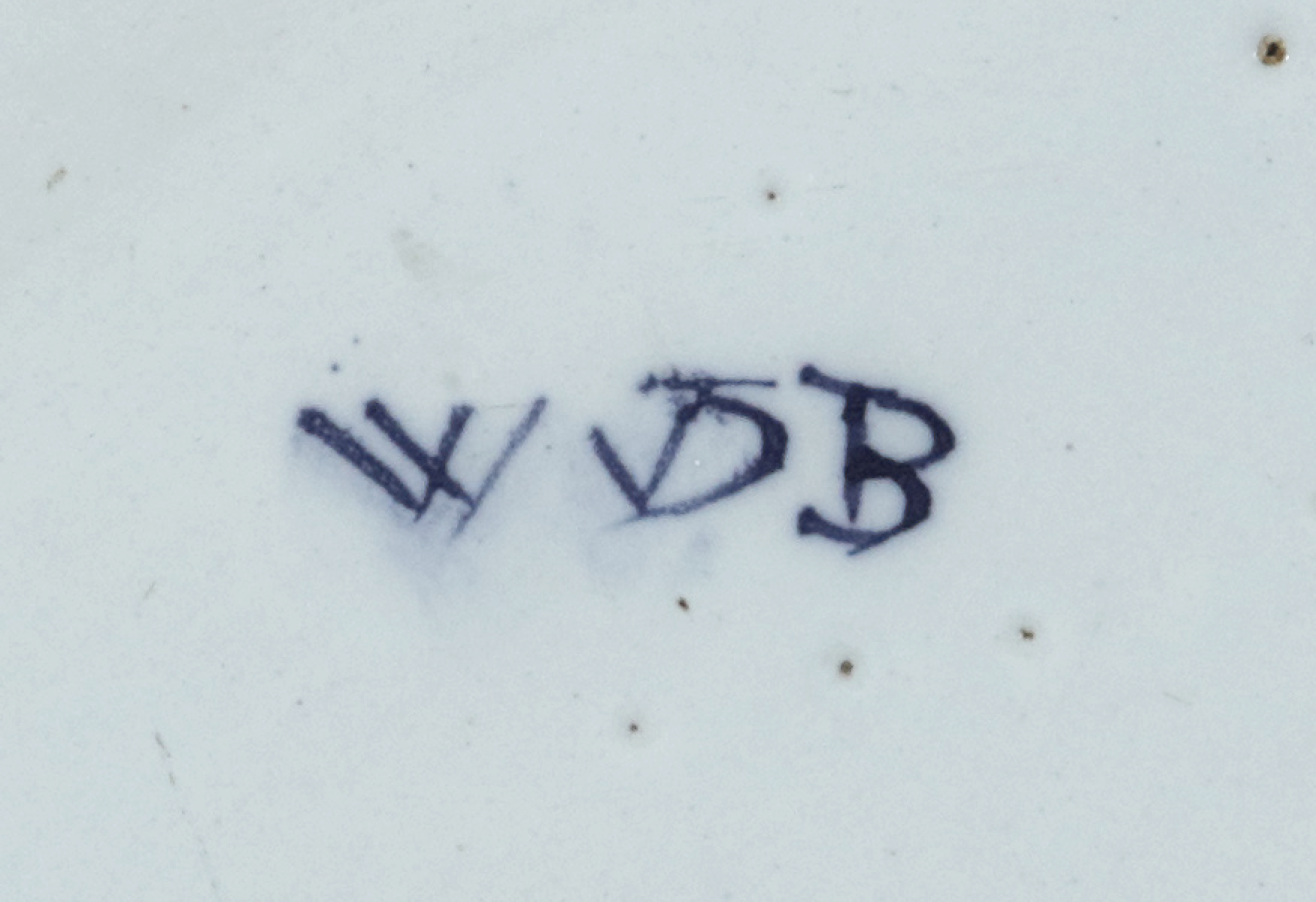 Marked WVDB for Weduwe van den Briel, owner of 't Fortuyn
Shaped oval plaque, decorated in blue with Chinese figures in a fenced garden, one holding a kettle and a fan, flanked by a smaller figure carrying a large parcel on the back, behind the fence a female in front of a willow tree, on the right flowers in a vase within a cartouche surrounded by lacework, a large flowering branch sprouts next to the fence on the left, the sky with small birds and an insect in flight, a pagoda surrounded by trees in de background.
Height: 35.8 cm. (14.1 in.)
€6.500 (US$6,500)*
(*) export prices denoted with shipment by us outside of the European Union, price including packing and shipping, please contact us for details.