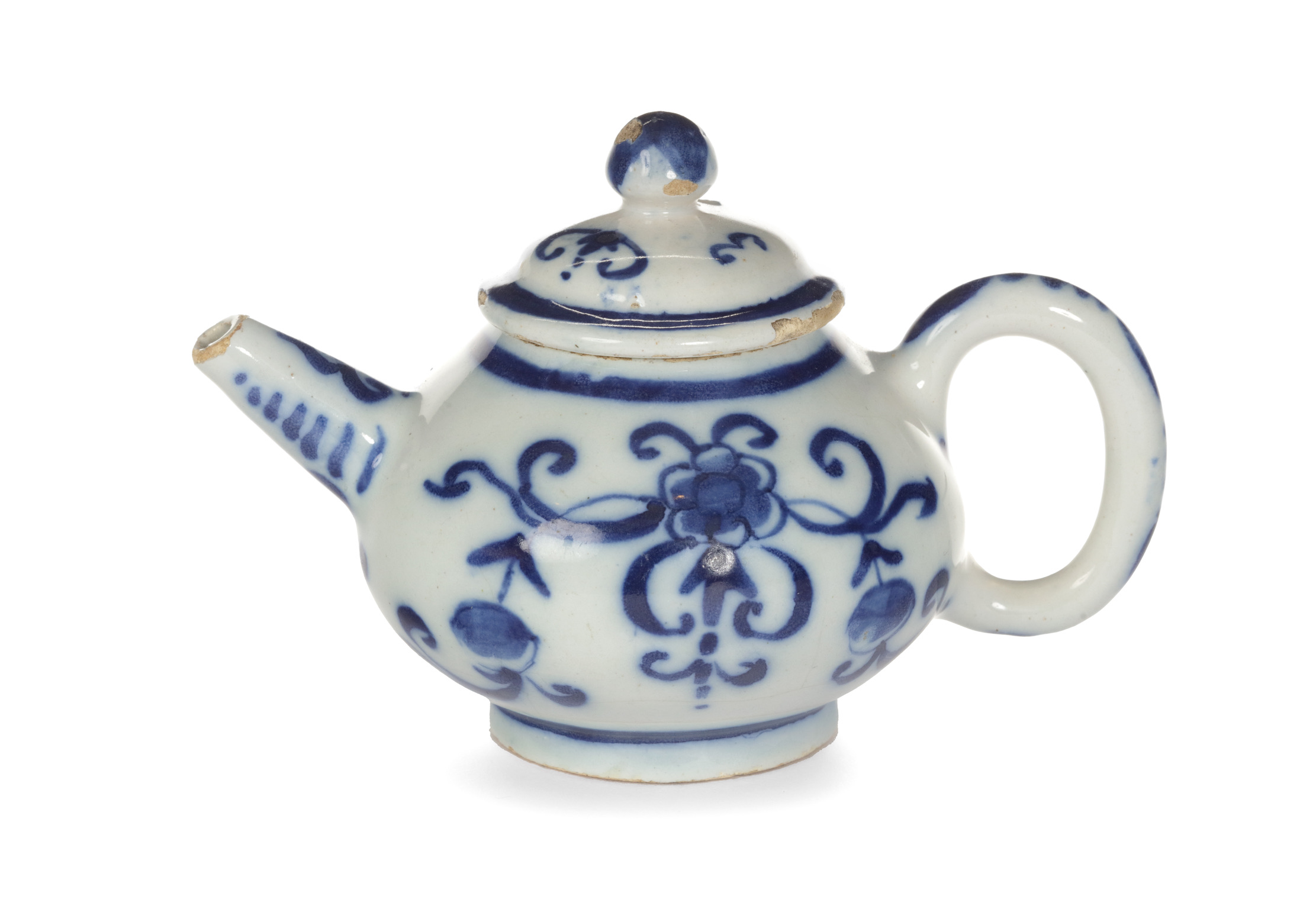 OBJECT
D2327. Blue and White Teapot and Cover
Delft, circa 1750
The spherical body painted on the front and reverse with a flowering scroll device, the loop handle with a border of dots and stripes, the spout with a scroll device, the cover with four scroll devices encircling the ball- shaped knop.
DIMENSIONS
Height: 7.7 cm. (3 in.)
PROVENANCE
Private Dutch Collection
NOTE
Teapots are often of a small size, not only because tea was an exotic and expensive luxury and consumed sparingly, but also because these teapots were used as infusion pots from which a small portion of the strong brew would be poured into a cup and then diluted with hot water from a kettle.