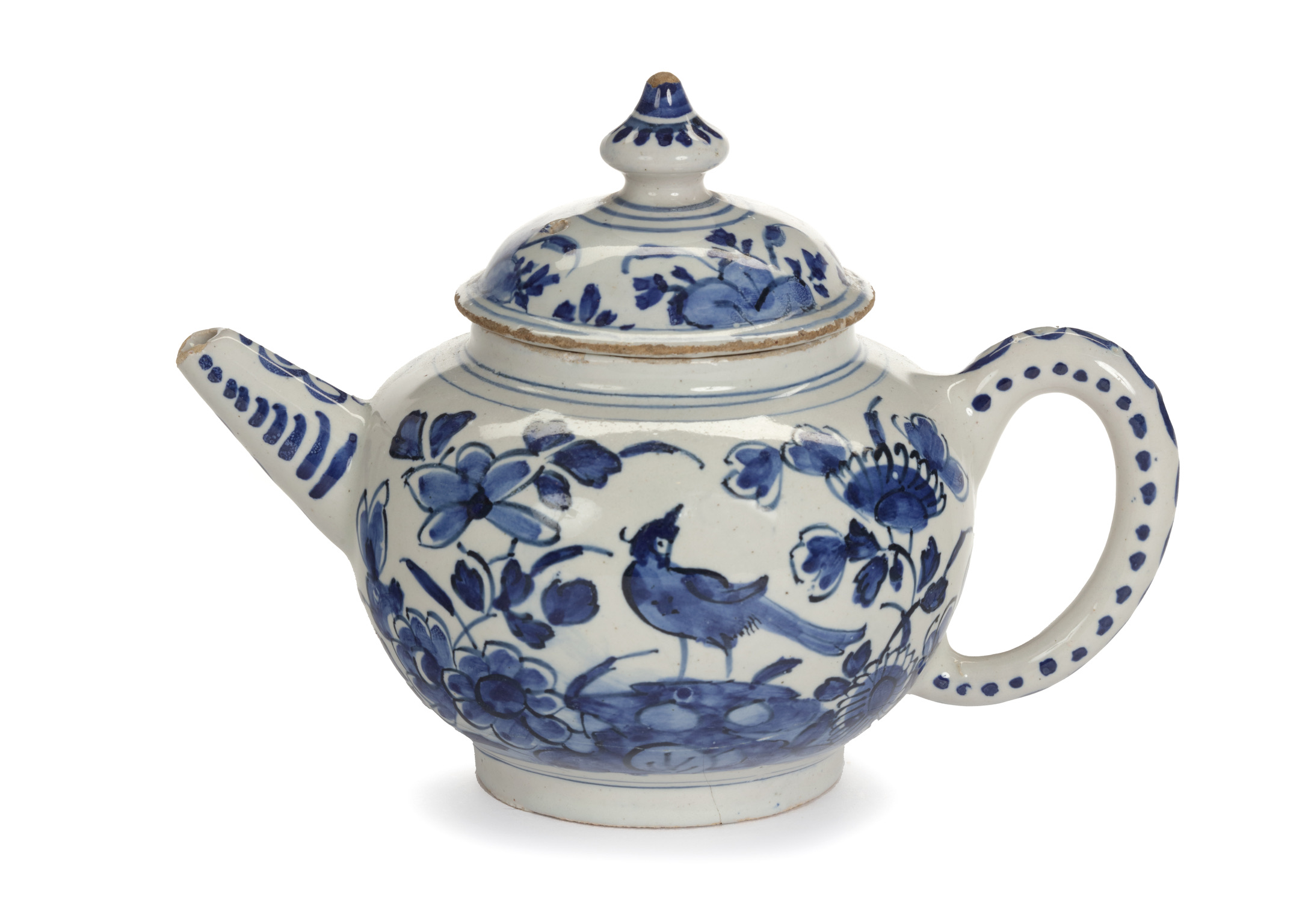 OBJECT
D2326. Blue and White Teapot and Cover
Delft, circa 1750
The spherical body painted on the front and reverse with a bird standing amidst flowering plants, the loop handle with dots and a scroll border, the latter repeated on the spout, the cover with a border of three budding plants alternated by sprigs and a pear-shaped knop.
DIMENSIONS
Height: 10 cm. (3.9 in.)
PROVENANCE
Private Dutch Collection
NOTE
Tea and coffee first appeared in Holland in the last quarter of the seventeenth century. The precious tea leaves were imported from China by the Dutch East India Company (VOC). At the time, it could take up to two years for the Dutch trading ships to complete a round trip. Drinking tea was initially a luxurious pastime reserved for the elite. The practice of drinking tea became increasingly fashionable amongst the upper class who expressed their good taste by acquiring the necessary accoutrements. In response to the demand for tea wares, Delftware factories produced magnificent objects for tea services. As the popularity for tea grew over the next century, importations of the tea leaves rose and consequently the prices fell. Tea imports rapidly became one of the most profitable traded commodities. By the second half of the eighteenth century, the consumption of tea spread to every social class and became an indispensable article to daily life. By the end of the eighteenth century, almost every household owned a tea service.