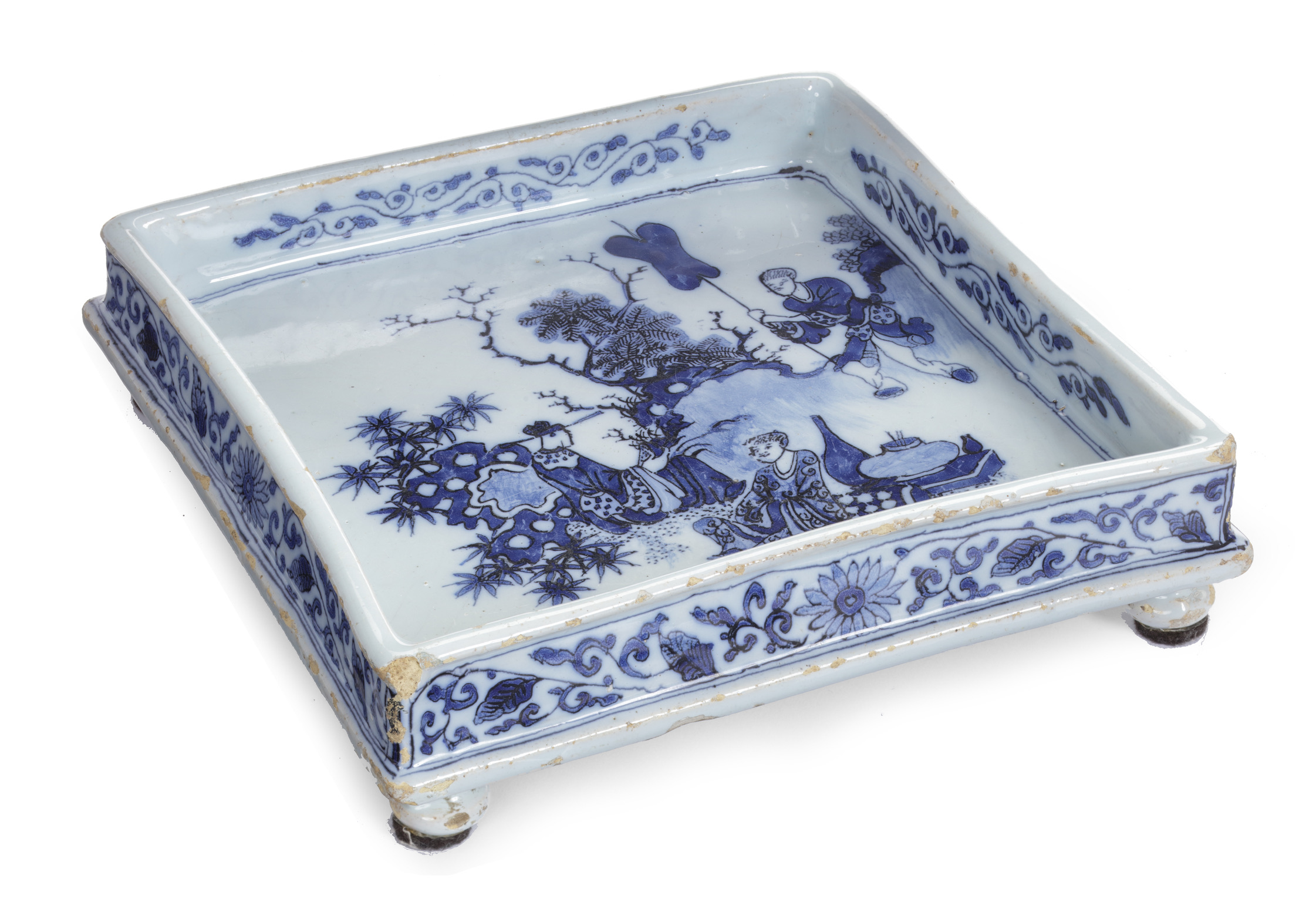 OBJECT
•D2308. Blue and White Square Tray
Delft, circa 1680
Marked SVE in blue for Samuel van Eenhoorn, the owner of De Grieksche A (The Greek A) factory from 1678 to 1685
Painted in the center with a figure seated before a table filled with vases and an urn, besides another figure seated near a stylized rock and bamboo, and in the background a figure bearing a large fan before pines and rock work, the upturned rim with a floral
scroll border, and the underside raised on four peg feet.
DIMENSIONS
Lengths: 21.5 cm. (8.5 in.)
PROVENANCE
Northern-French Private Collection
NOTE
Seventeenth-century rectangular trays of this shape with an upstanding rim and raised on four peg feet are highly uncommon. Therefore, the function of this rectangular tray is unknown. The tray may have been used during the tea ceremony, when sweetmeats and other delicacies such as dried fruits or summer fruit reserved in brandy were served. However, the sweetmeat dishes are often compartmented or were designed as small plates shaped as a star or heart to form a set. Large rectangular shaped trays were more commonly produced during the eighteenth century.
SIMILAR EXAMPLES
No similar examples are currently known.