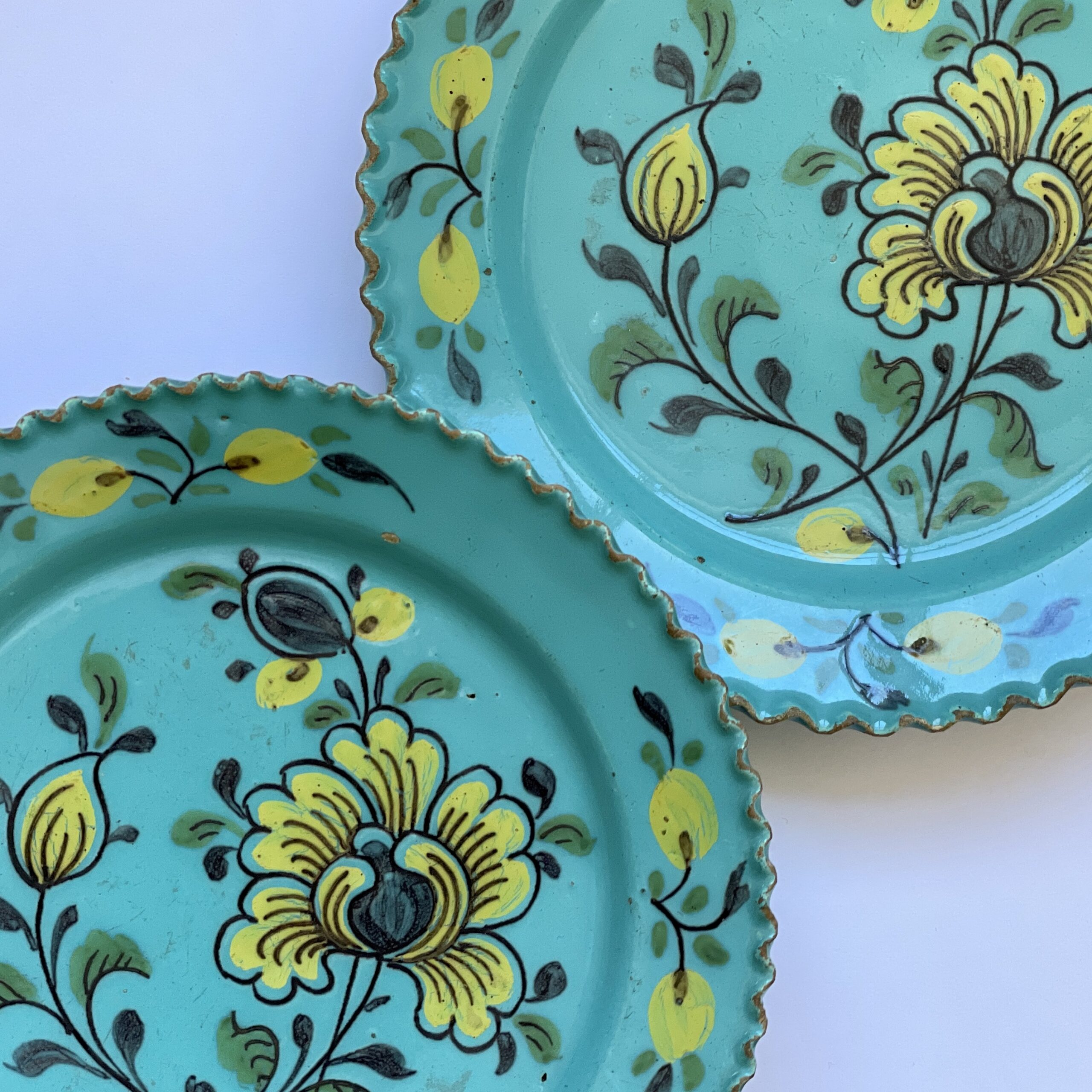 [popup_trigger id="13756″ tag="span"]

[/popup_trigger]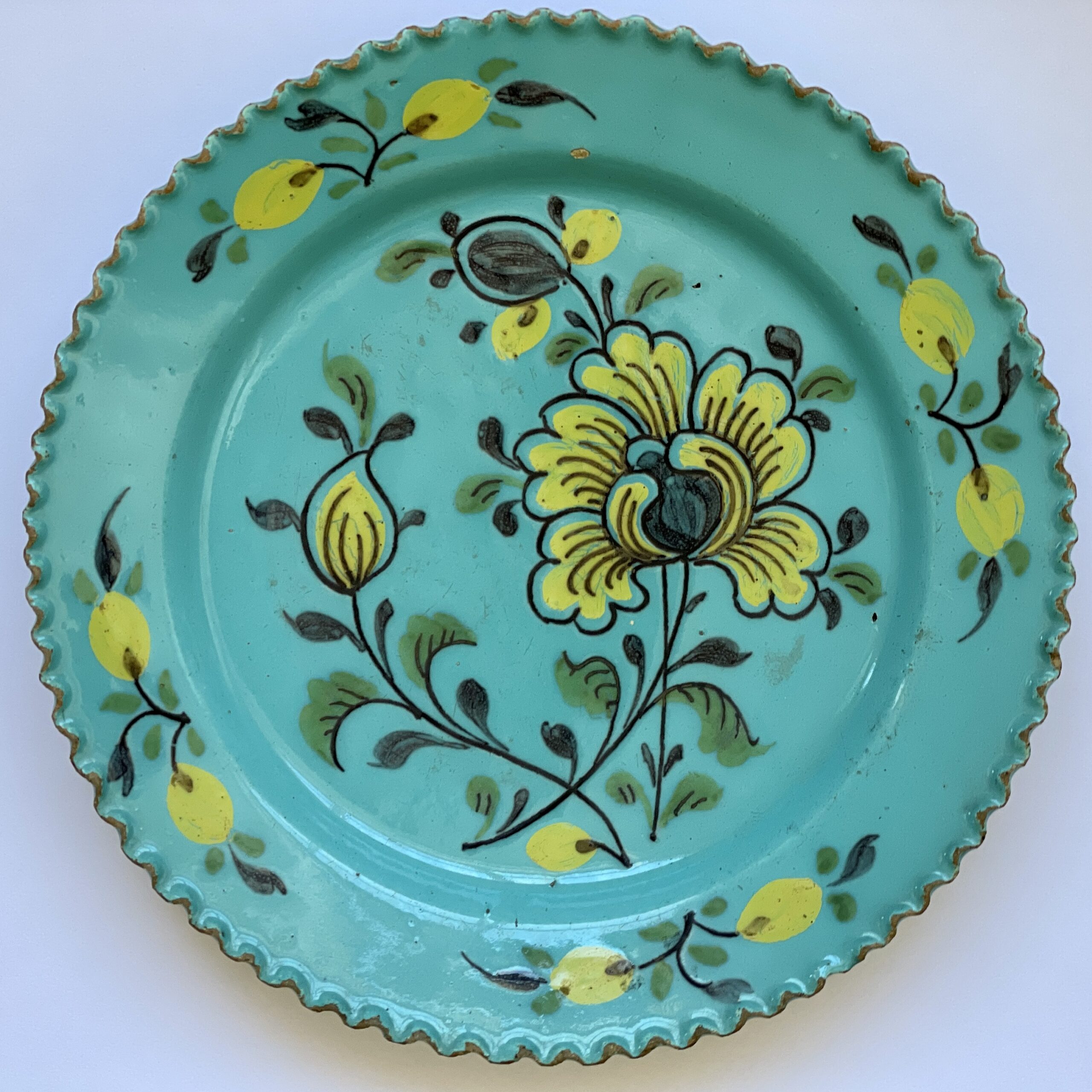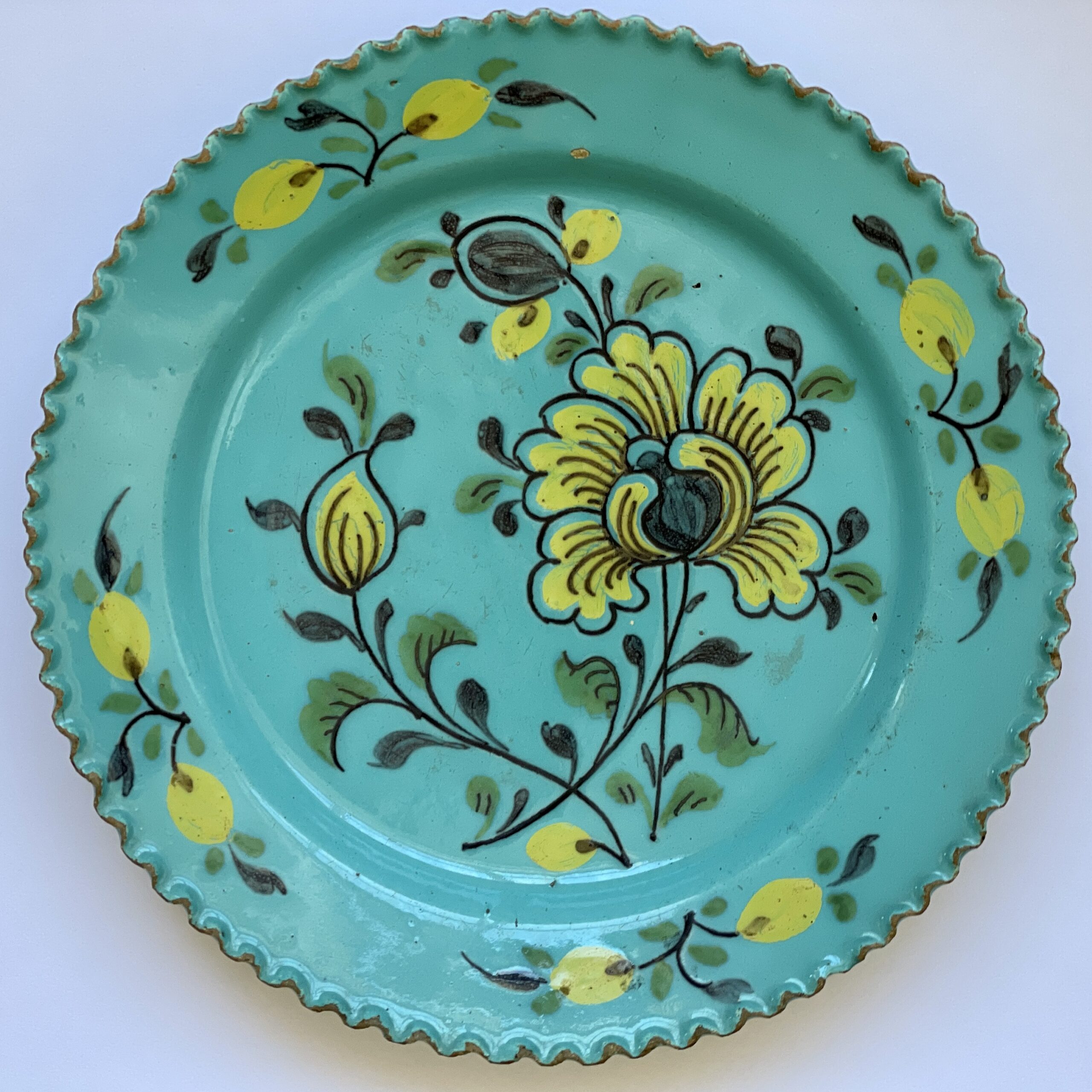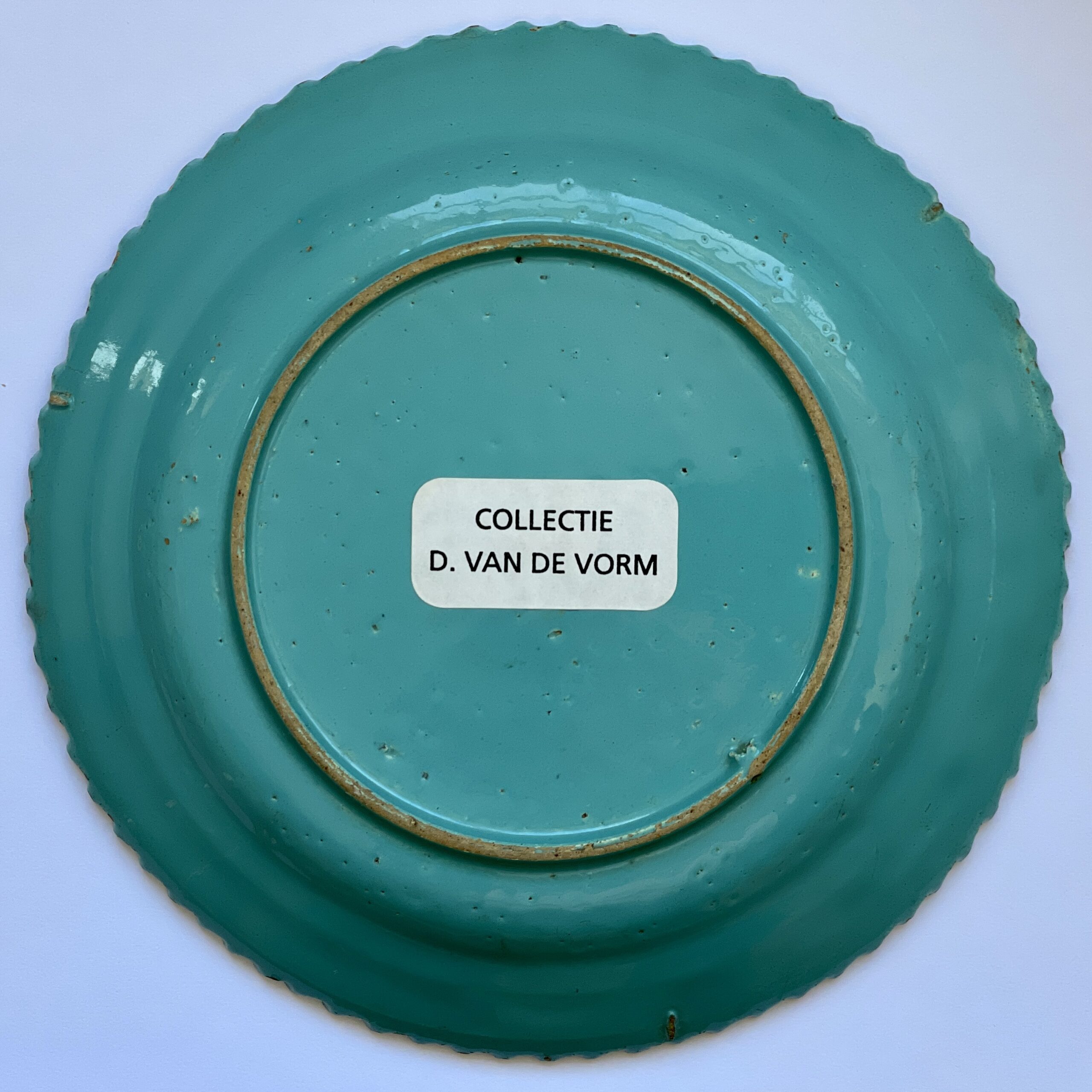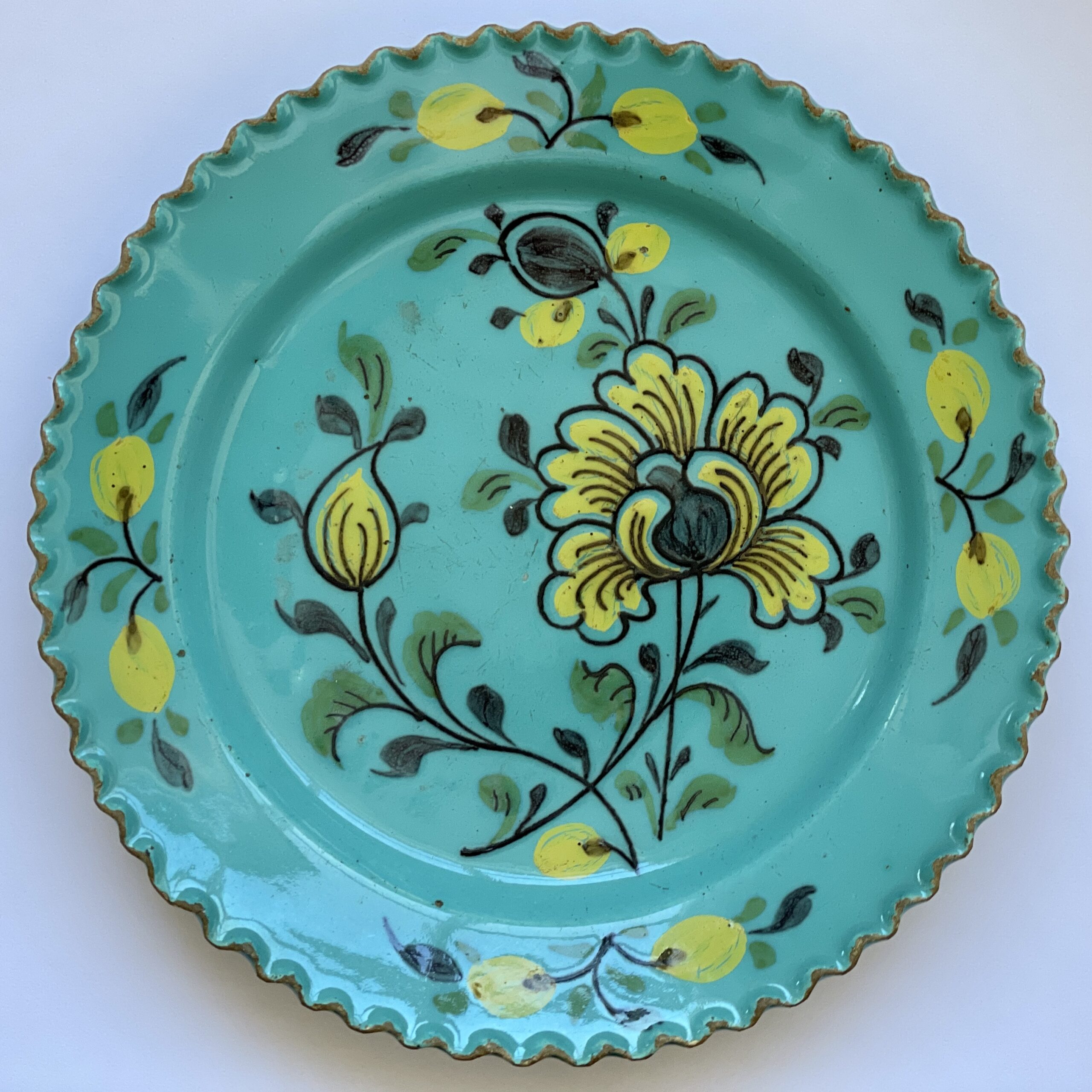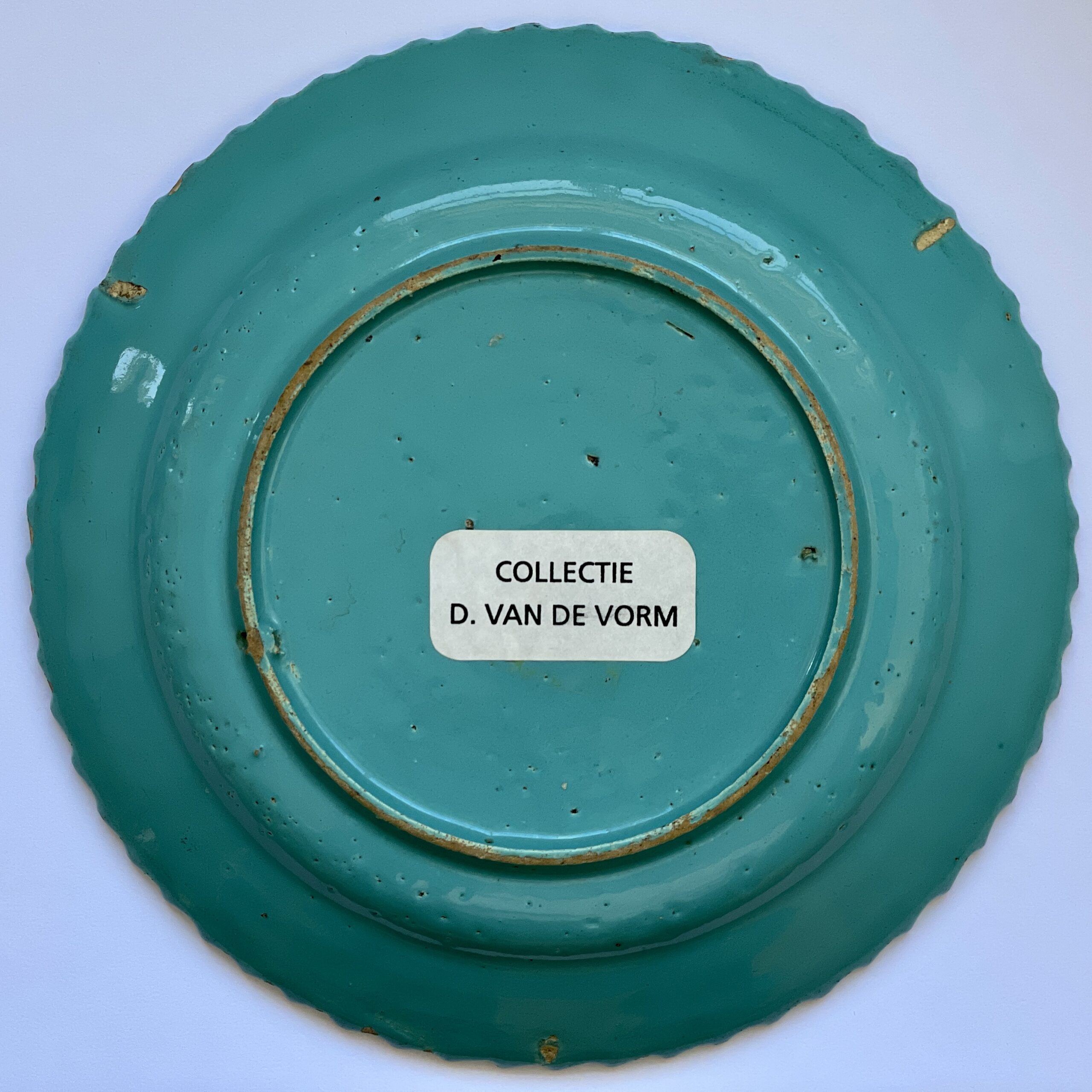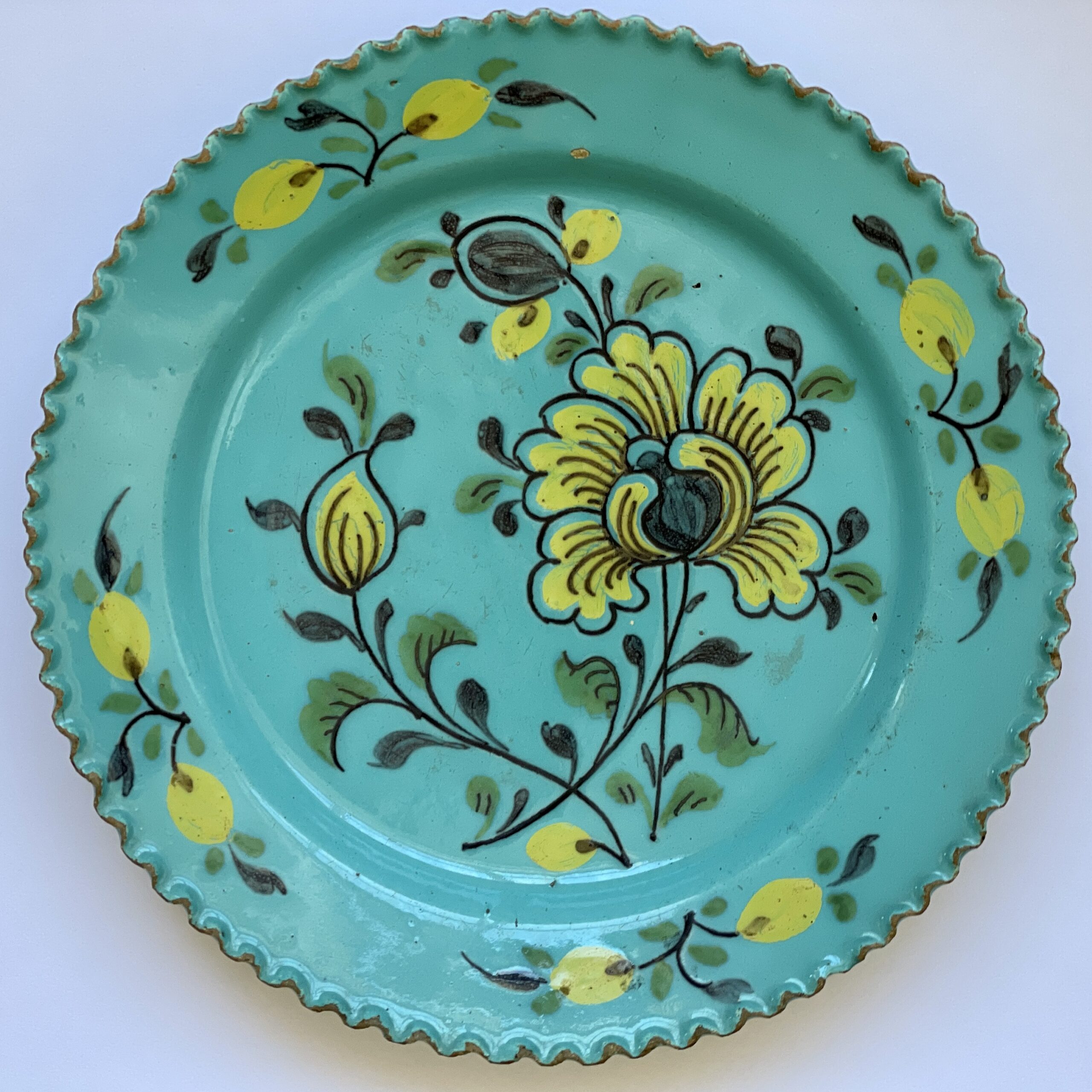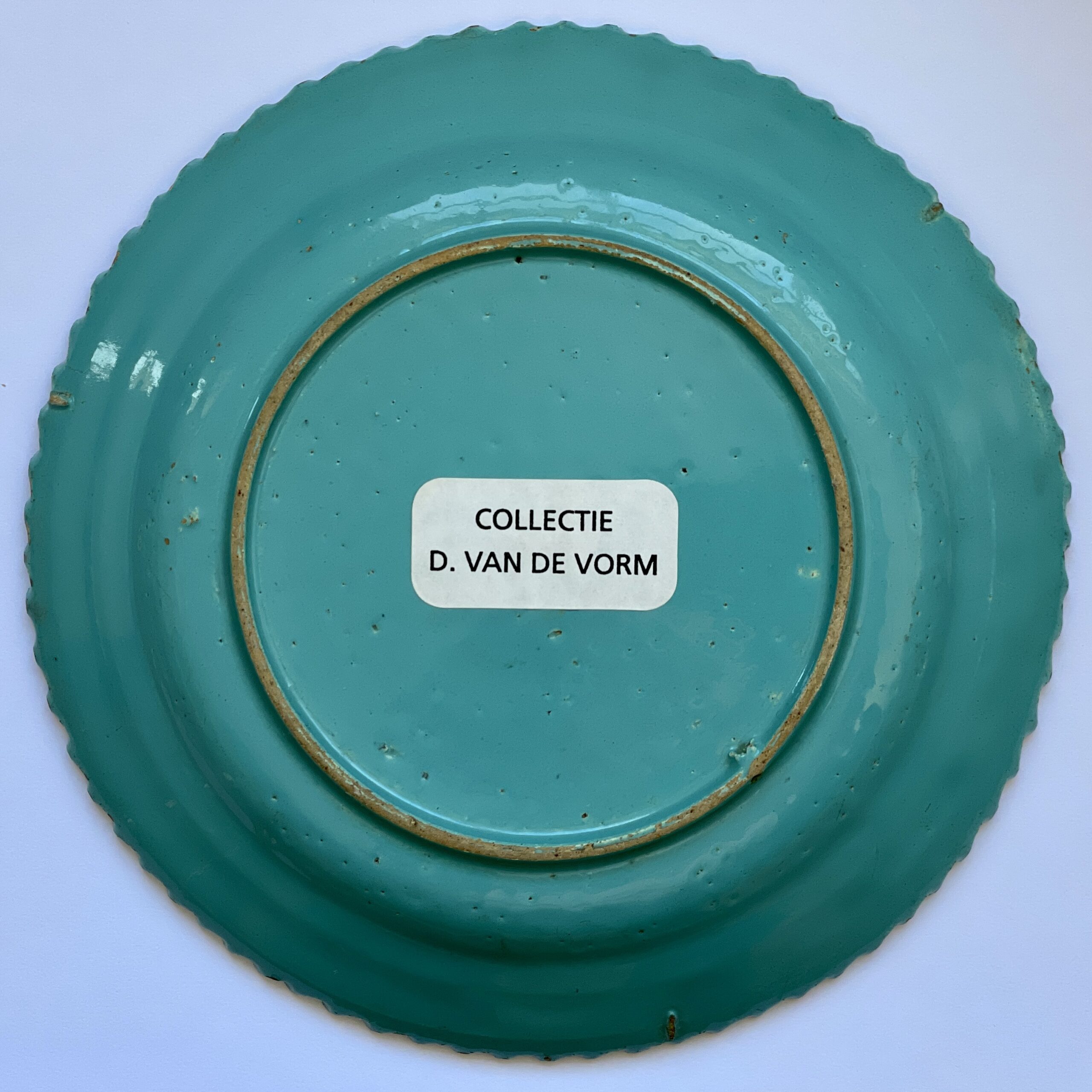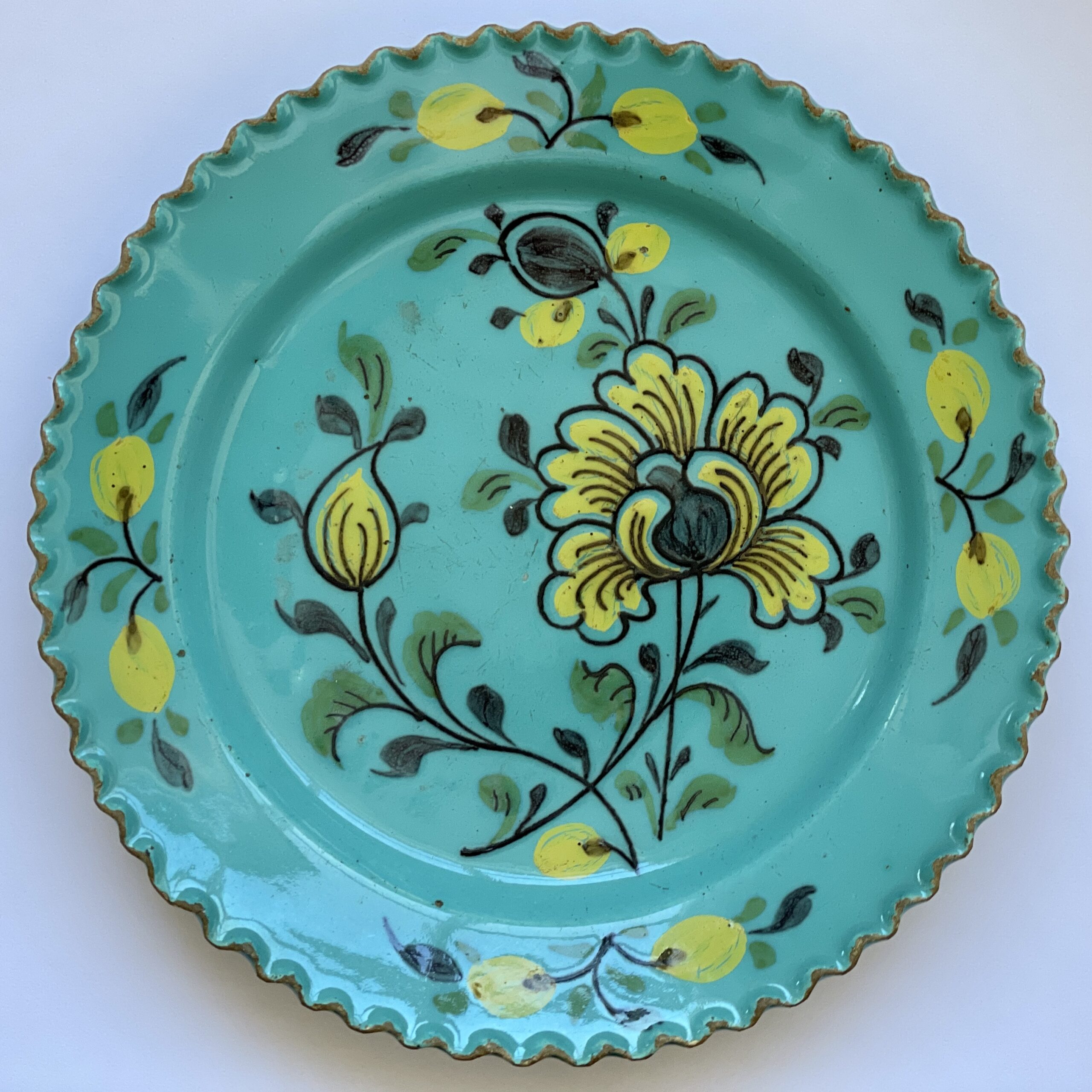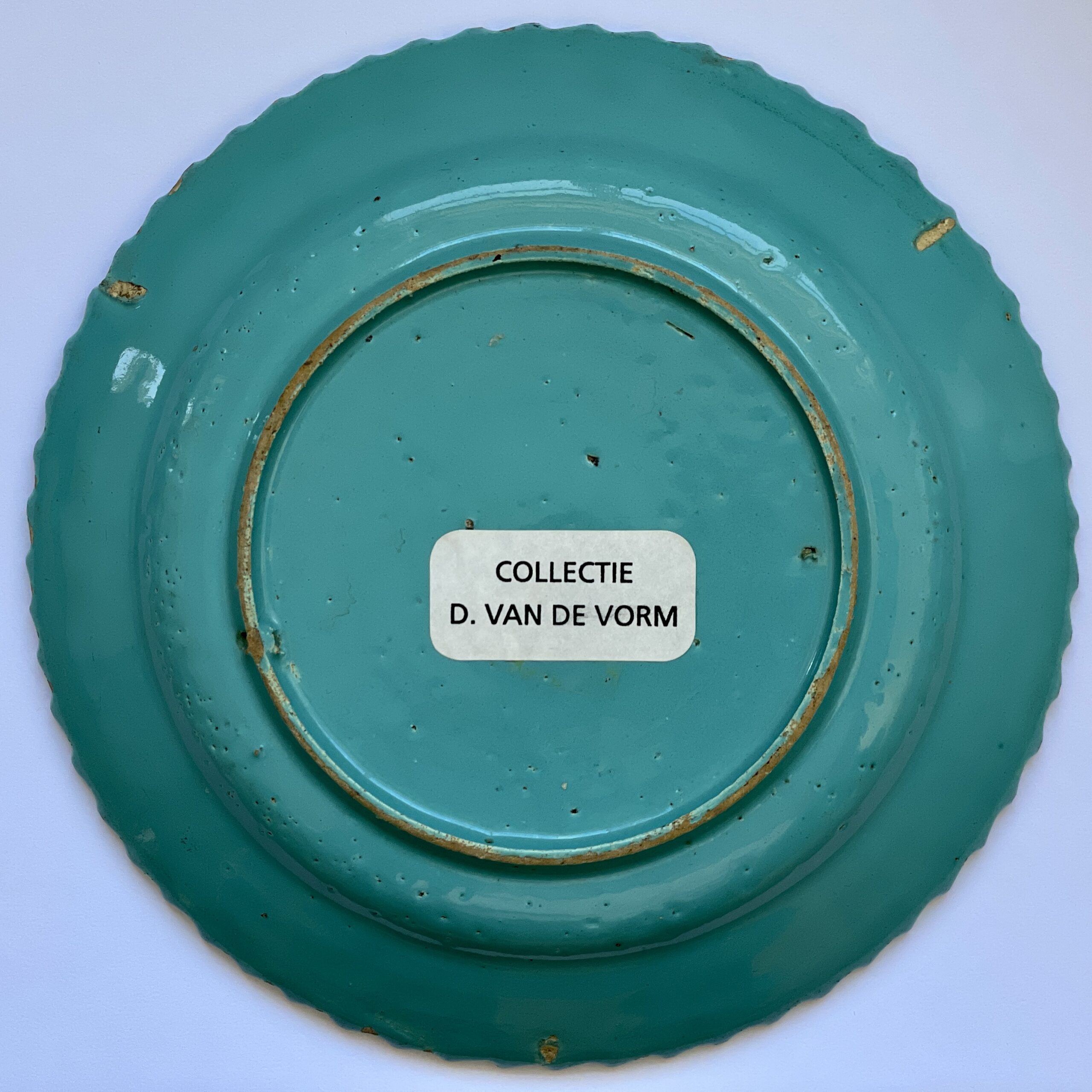 OBJECT
D1982. Set of Two Small Turquoise Ground Plates
Delft, circa 1775
Both plates fully covered in a turquoise glaze and decorated in yellow and green, painted in the center with a chinoiserie-style flowers, the scalloped rim with budding floral sprigs.
Diameter
16.5 cm. (6.5 in.) each.
Note
Turquoise-ground plates, painted after French faience examples from St. Omer and Nevers, and usually decorated with chinoiserie motifs, such as flowers or landscape, are quite scarce in Dutch Delftware. Examples with figural landscapes are in the Evenepoël Collection at the Musées Royaux d'Art et d'Histoire, Brussels, inv. 535, illustrated by Fourest 1980, pp. 142-143; and a floral-decorated plate is illustrated by Lahaussois 1998, pp. 56-57, no.205.