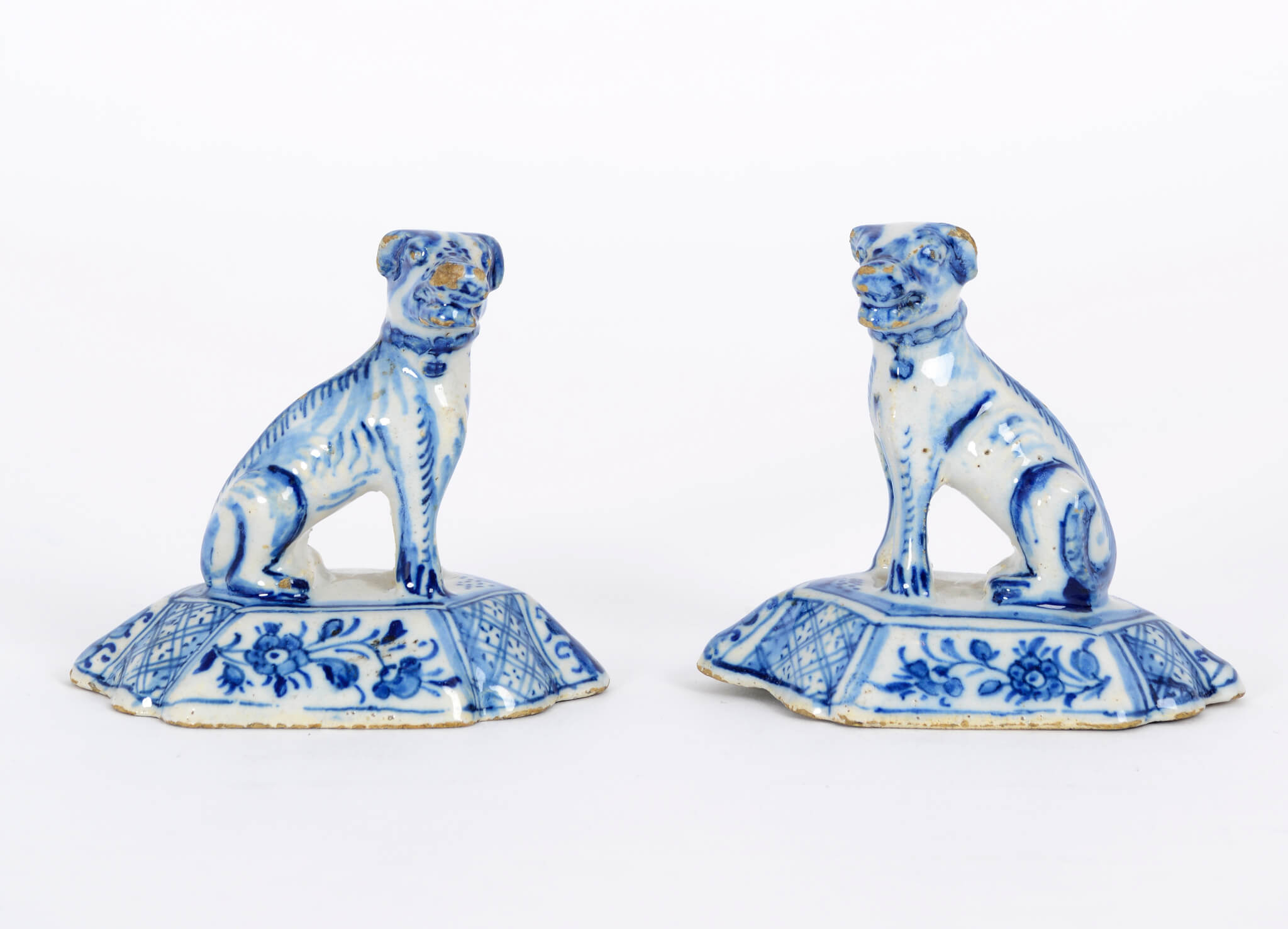 [popup_trigger id="13756″ tag="span"]

[/popup_trigger]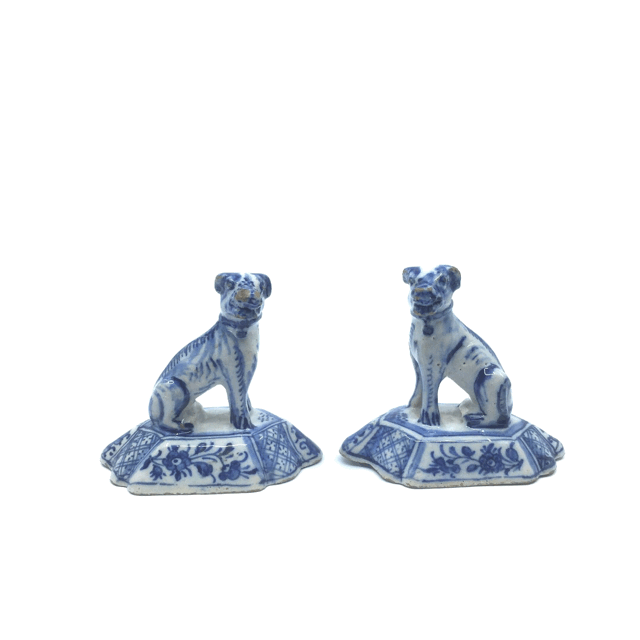 OBJECT
•D1965. Pair of Blue and White Figures of Seated Dogs
Delft, circa 1760
Each painted with delineated hide and facial features, wearing a collar affixed with a bell and seated on a high lozenge-shaped base, its sides painted with panels with floral sprigs alternated by trellis diaper-work panels.
Heights: 7.3 cm. (2.9 in.)
Similar examples: Similar examples of seated dogs are illustrated in Lavino, p. 89. Another pair of white miniature dogs is in the collection of the Princessehof Museum in Leeuwarden (inv. no. OKS 2015-022).