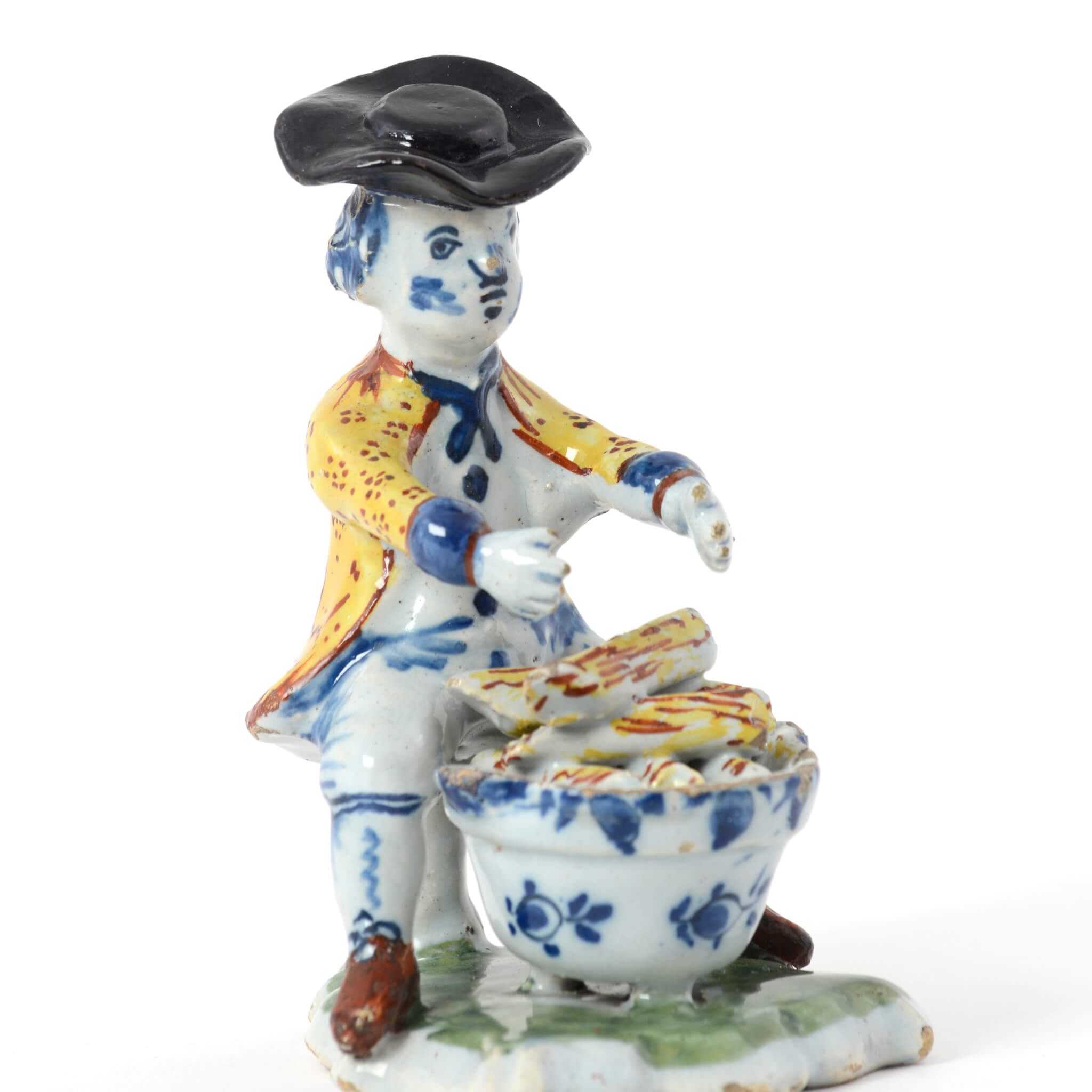 [popup_trigger id="13756″ tag="span"]

[/popup_trigger]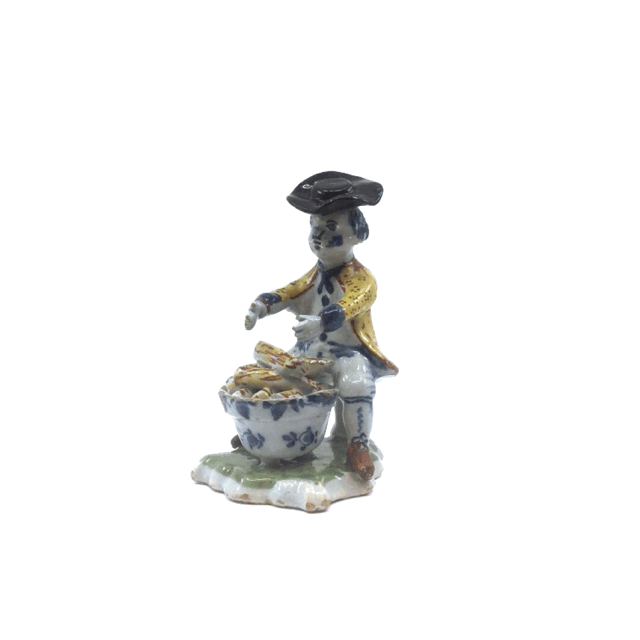 OBJECT
D1936. Polychrome Figure of a Man Behind a Stove
Delft, circa 1765
Modeled as a man wearing a manganese hat, an iron-red dotted yellow jacket and blue delineated breeches, seated on a manganese stem and holding his arms above a circular stove decorated with blue motifs and filled with iron-red delineated yellow wood logs, all on a conformingly-shaped green base.
Height: 11 cm. (4.3 in.) 
Note: Small genre figures of this type, often modeled as artisans, craftsmen or market folk, were inspired largely by German porcelain prototypes, which in turn were derived from graphic sources. Probably the most famous group of genre figures is the Meissen porcelain 'Cris de Paris' series; the series of Parisian street vendors modeled by Peter Reinicke after the drawings by Christoph Huet dated 1753. By the very nature of the medium, the porcelain genre figures, in spite of their humble subjects, have a certain, if accidental, elegance, whereas the Dutch Delftware genre figures, such as the present man at work, often have an intentional folkish and amusing character.