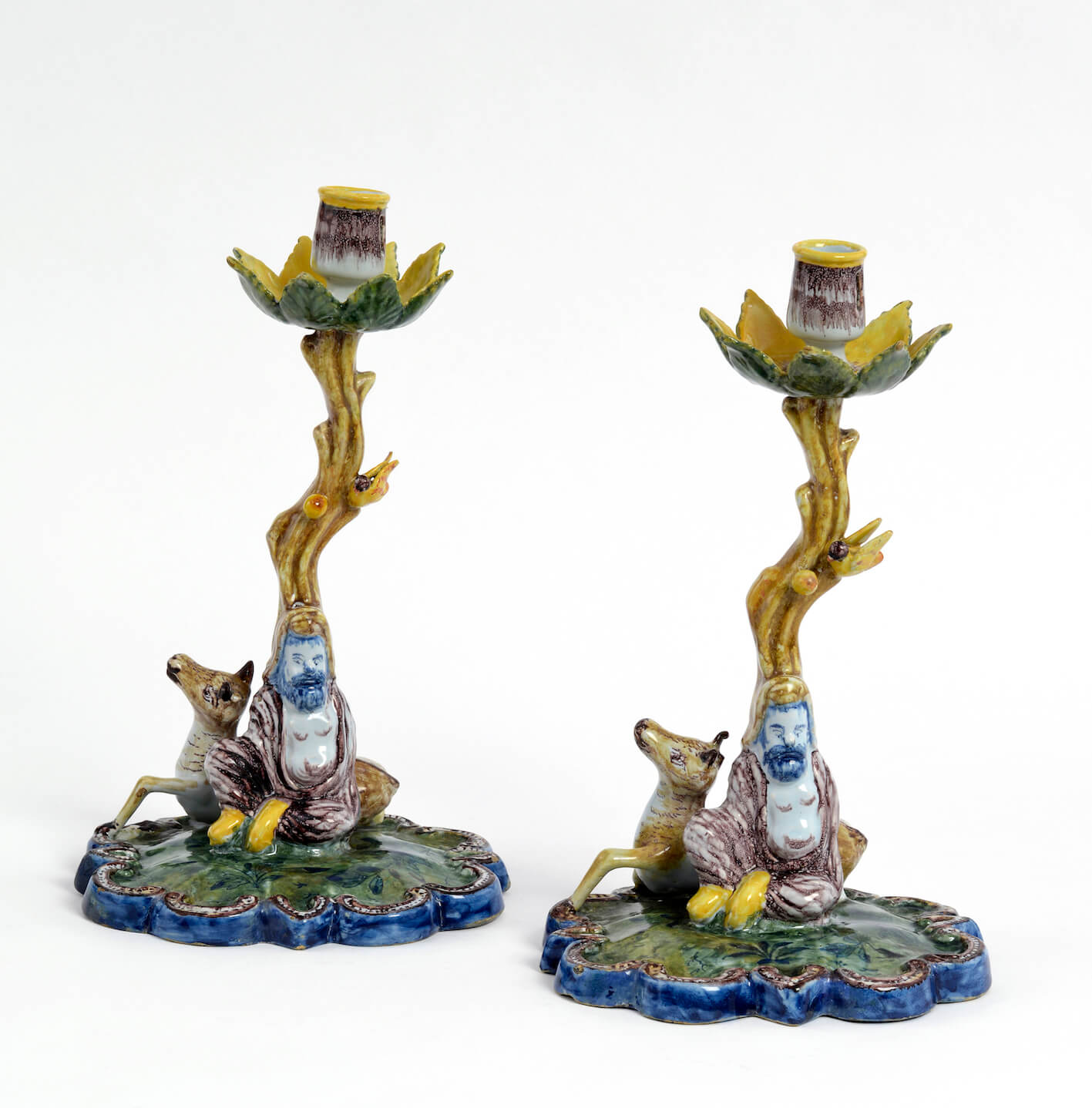 [popup_trigger id="13756″ tag="span"]

[/popup_trigger]
OBJECT
D1778. Pair of Polychrome Figural Candlesticks
Delft, circa 1780
Each marked A / i vd B / 106 in blue for Jan van den Briel, the owner of De Grieksche A (The Greek A) factory from 1768 to 1783, or his widow Petronella van der Laan from 1783 to 1796
Both modeled as a blue bearded Chinese figure, wearing a manganese robe and yellow shoes, seated in front of a recumbent deer with one foreleg extended on a green grassy base painted with flowers and floral sprigs, underneath a tree trunk with a bird perched on a branch eating a yellow and iron-red colored fruit, surmounted by a manganese candleholder on a foot of leaves.
Heights: 28.5 and 28 cm. (11.2 and 11 in.)
Provenance: Collection Nijstad, Lochem
Literature: Described in exh. cat. Meesterwerken uit Delft, Museum Het Prinsenhof Delft, June 2 – August 15, 1962, p. 79, no. 219.