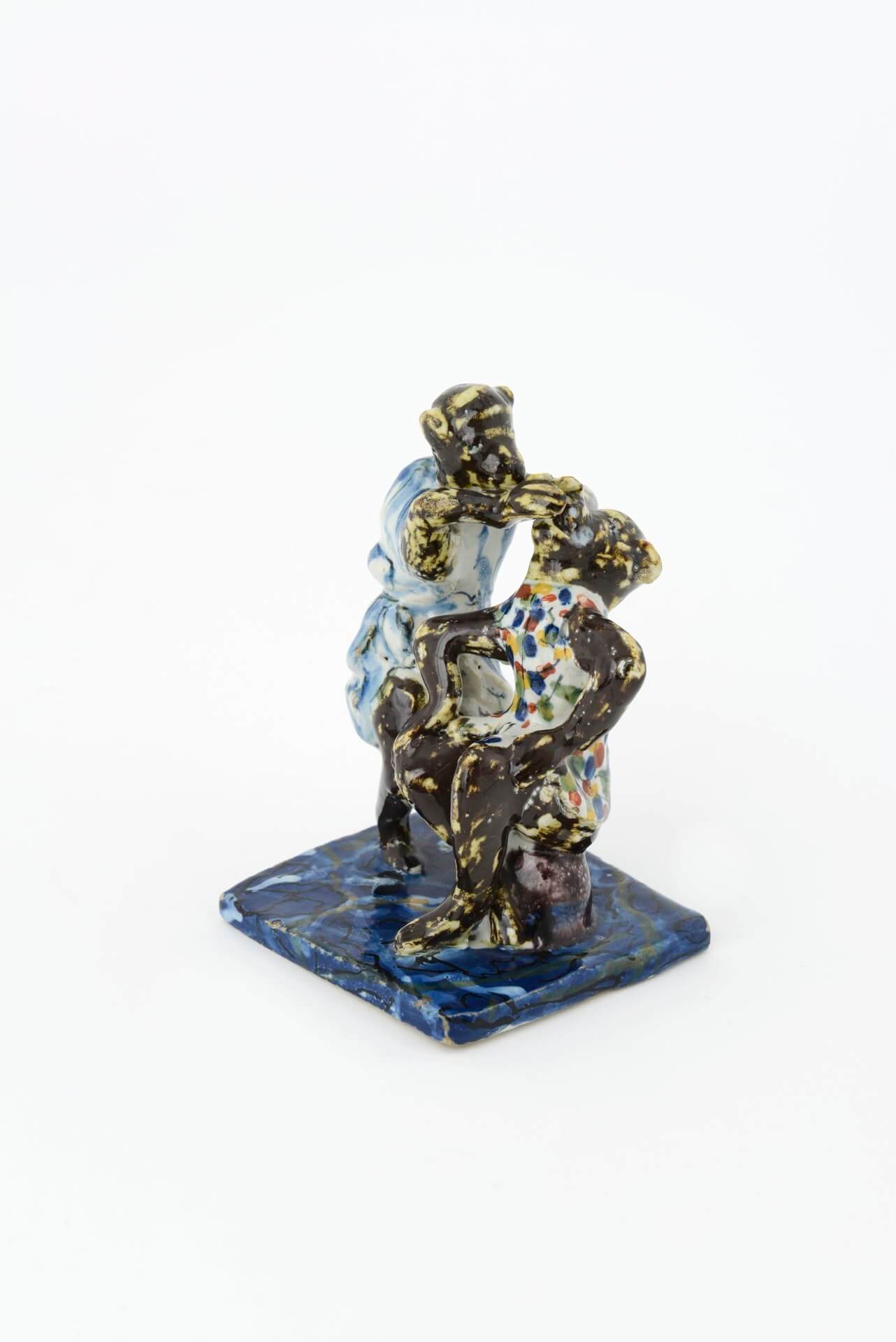 OBJECT
D1328. Polychrome Group of Two Monkeys
Delft, circa 1700
Modeled anthropomorphically as two brown monkeys, one wearing a blue, iron-red, yellow and green-spotted waistcoat, seated on a brown rock with his hands on his thighs and his head bent backwards while the second, wearing a blue-striped robe, stands to his right with both base marbleized in blue, yellow, white and manganese.
Height: 10.8 cm. (4 1/4 in.)
Provenance:
The Madame C. Alberge-Looman Collection, The Hague, sold at Frederik Muller, Amsterdam, November 9-12, 1954, lot 266;
A. Vecht, Rokin 30, Amsterdam;
The Ivan B. Hart Collection, Monte Carlo, number 206
Note:
In his interesting monograph on The Monkey in Art (New York, 1994), p. 6, Ptolemy Tompkins asserts, "No artist has ever made an image of an animal that does not somehow include the human world. This is especially so with these strangely intermediate beings, the monkeys and apes. In myth and legend, in literature, and especially in the world of art, monkeys carry the weight of human projections more often than any other animal…. Perhaps because we have never quite been able to forgive them for reminding us of ourselves, we humans have accused monkeys of an astonishing number of faults," and have charged them with our own misdeeds.