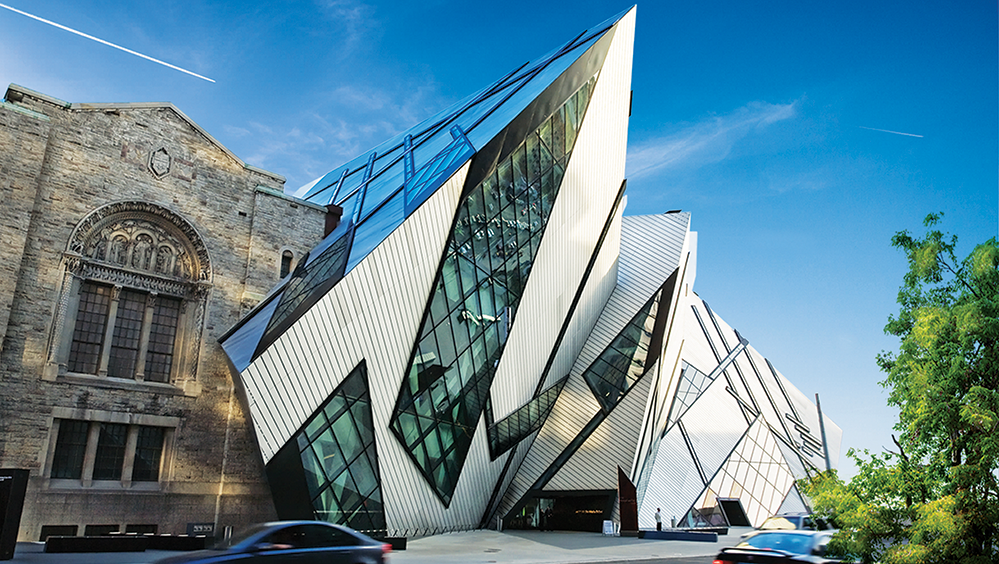 The Royal Ontario Museum (ROM) is located in the beautiful city of Toronto. The institution is Canada's largest museum and is home to thirteen million artworks. The museum opened in March 1914, and originally consisted of five separate museums: ROM of Archeology, ROM of Paleontology, ROM of Mineralogy, ROM of Zoology and ROM of Geology. In 1955 these five museums became one. Since these milestones, the museum has continued to expand; new exhibition spaces were built, a new library was added, and more research was done. On June 3, 2007, the museum opened a new building, the Michael Lee-Chin Crystal, which was a gift from Lee-Chin. The building, designed by Daniel Liebeskind, was inspired by the museum's mineral collection.
The ROM collection consists of art that spans continents and time periods. It includes religious objects, textiles, costumes, and prehistoric mammals. In the European Decorative Arts Collection, there is a group of majolica from the northern Netherlands. One highlight is a beautiful thirteen inch charger with floral motifs.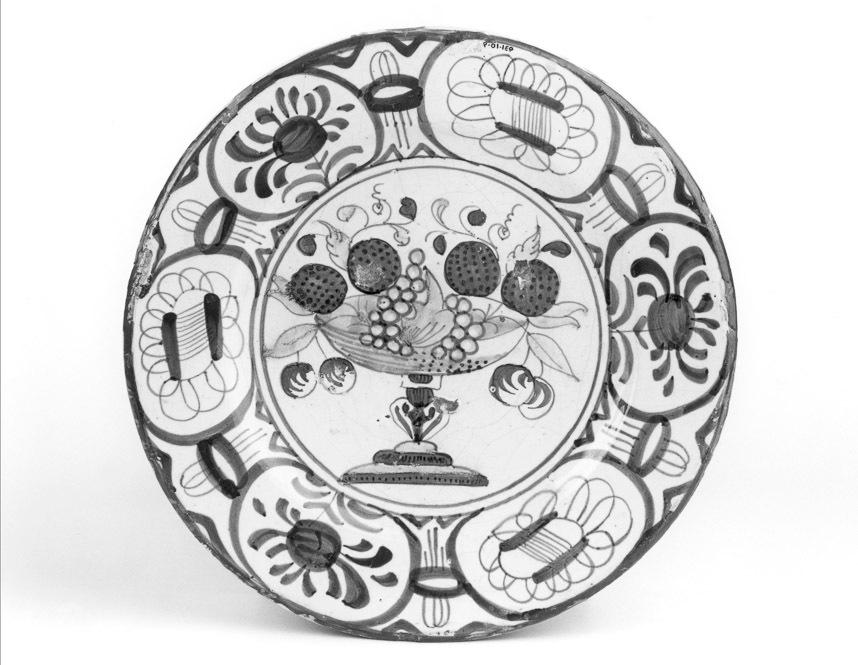 Dutch majolica is the forerunner of Delftware. In the late sixteenth century potters of Italian origin migrated from Antwerp to the Northern Netherlands due to religious and political turmoil (the Fall of Antwerp in 1585). These potters settled in cities such as Haarlem and Delft, bringing with them their knowledge and skills in making Italian- style tin-glazed earthenwares (maiolica). The early Netherlandish majolica production consisted mainly of dishes and porridge bowls covered on the front in an opaque white tin glaze, and on the reverse with a less costly transparent lead glaze. The decoration of these pieces in either European patterns or imitations of 'kraak' porcelain (the first type of Chinese export porcelain from the Wanli period [1573-1620] to be imported into the Netherlands), or a combination of both, was painted predominantly in blue, yellow, orange or ochre, green and manganese, colors derived from mineral oxides.
Majolica can be distinguished from Delftware not only by the clear glaze on the reverse, revealing the buff-colored body of the clay, but also by the three small spots of glaze damage on the front (prunt marks). These were created by the stacking of the pieces on top of one another in the kiln, separated by ceramic triangles that had to be broken away after the firing. In that process, the points where the triangles had rested would leave their mark: a small unglazed scar.