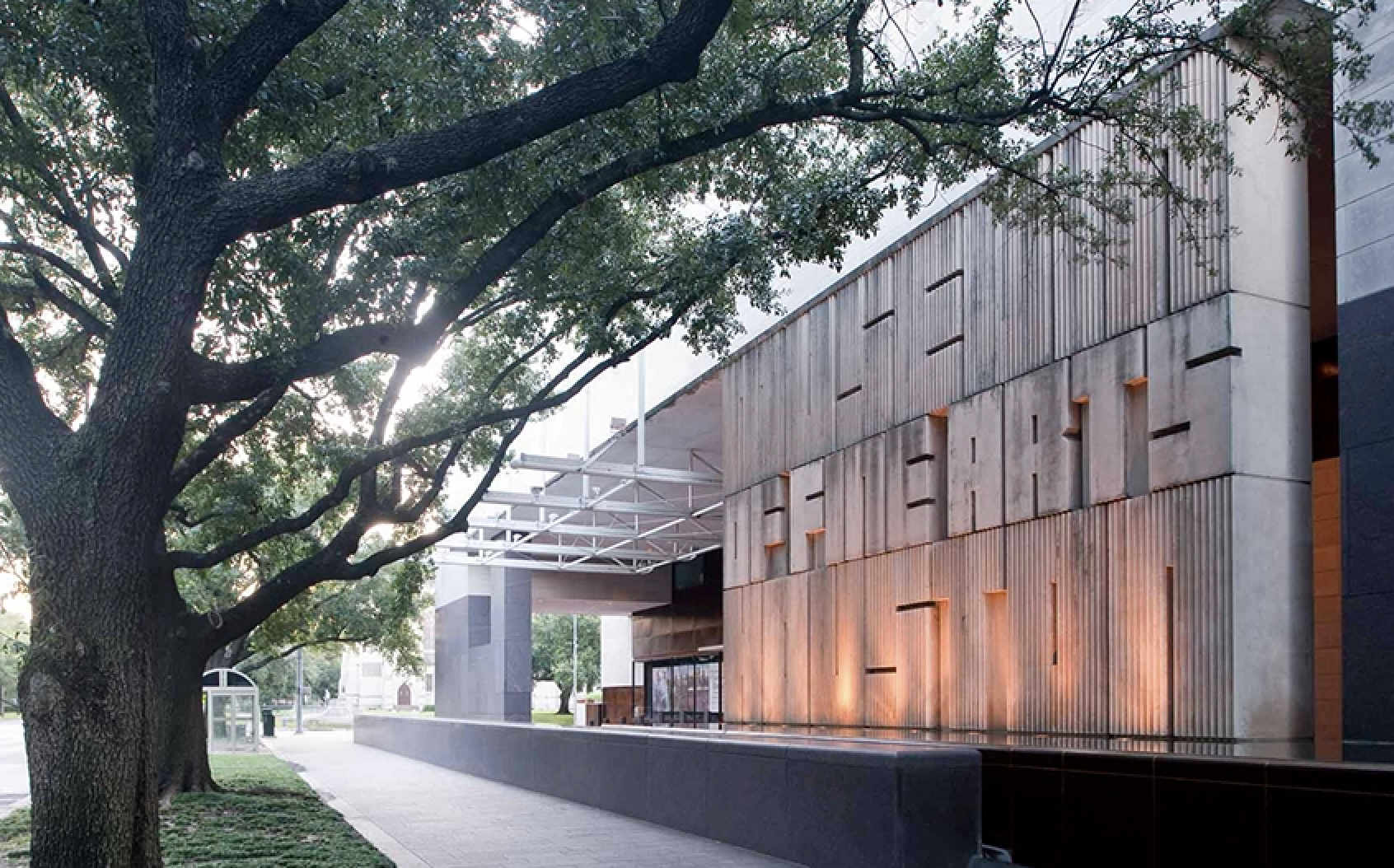 The Museum of Fine Arts in Houston is the oldest art museum in Texas and first opened its doors in 1924. The original building was designed by architect William Ward Watkin in the Greek Neoclassical style. In the years that followed, the museum expanded its collection and buildings. Today, there are three buildings that house the museum collection.
The collection grew with the addition of an important group of American and European oil paintings bequeathed by George M. Dickinson. Many other benefactors followed Dickinson's example and donated artwork to the museum. By 1970, the museum had 12,000 objects in its collection. Today, the collection includes approximately 70,000 objects from very diverse mediums, including Italian Renaissance, French Impressionism, American art, post-war paintings and sculpture and American and European decorative arts.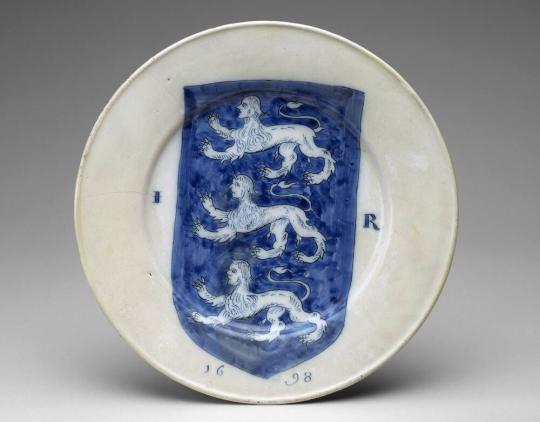 The museum has a very special and rare Delftware object in its collection, a dinner plate with the Royal Arms of England and Cipher for James II made in 1698 and marked for De Paauw (The Peacock) factory. De Paauw (The Peacock) factory was established in 1651. The factory building was painted with the founding year and a beautiful blue and black peacock on its facade. The symbol became a trademark for the factory and was repeatedly used as a decorative motif on objects. When the factory first opened, it operated with only one oven. During the eighteenth century another oven was added. This plate was made under Petronella van Dijssel whom operated the factory from 1680 onwards. Dated Delftware objects are rare, which makes this plate even more interesting.