Castle Sypesteyn was built by Sir Henry van Sypesteyn (1857-1937) on old foundations in Loosdrecht during the early twentieth century. Surrounded by canals and a beautiful garden, the sumptuous castle and its interiors remain largely intact from when van Sypesteyn left it.
The van Sypesteyn family amassed their wealth through the cloth trade beginning in the mid-sixteenth century. The land on which the castle stands was first purchased by the family in the seventeenth century. An existing house was renovated by the family, but later destroyed during a war. The land was then leased to farers and sold to a farmer in the early nineteenth century. Around 1900, Sir Henry van Sypesteyn purchased his ancestral land, and planned to rebuild the family castle that once stood there. The castle was a reflection of his distinguished family, and served to display van Sypesteyn's extensive art collection.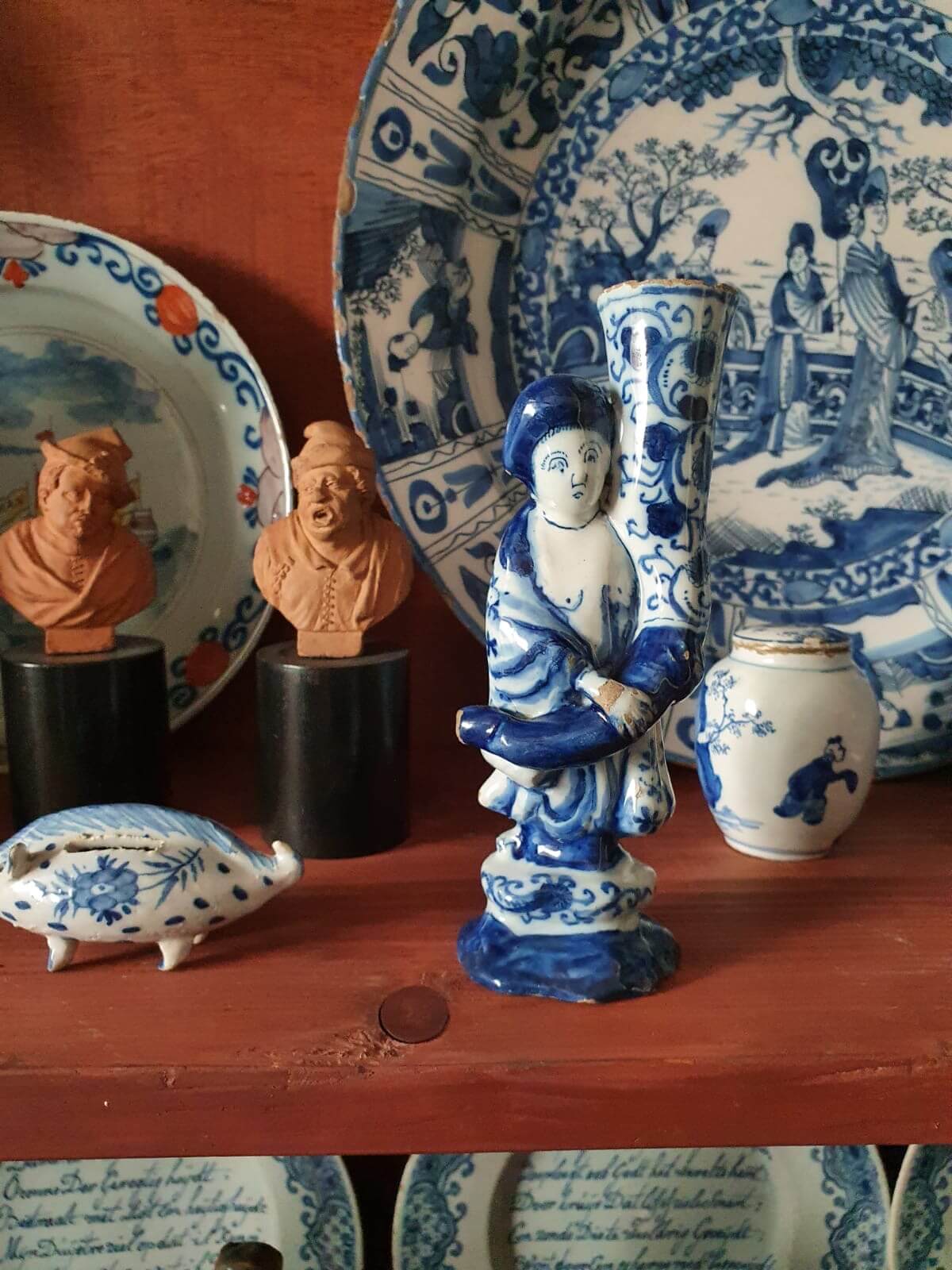 Henry developed an interest in history and passion for collecting from his father, who had a varied collection from coins and tokens to family portraits and documents. Growing up amongst these objects, Henry became a fanatic collector himself. Henry developed an encyclopedic collection including family portraits, weapons, silver, glass, clocks and ceramics. He even designed the castle with appropriate building materials, trees, plants and garden ornaments to convey a credible historical appearance.
The van Sypesteyn ceramics collection includes both Dutch and Asian porcelain. The Delftware collection ranges from plates and chargers to jugs and vases. It also houses a rare blue and white garniture set, an interesting blue and white cuspidor and a so-called crespina possibly made by the Verstraeten family in the city of Haarlem. Another rare highlight is a blue and white flower holder modeled as a Chinese lady marked for Pieter Adriaansz. Kocx of De Grieksche A (The Greek A) factory from circa 1705.