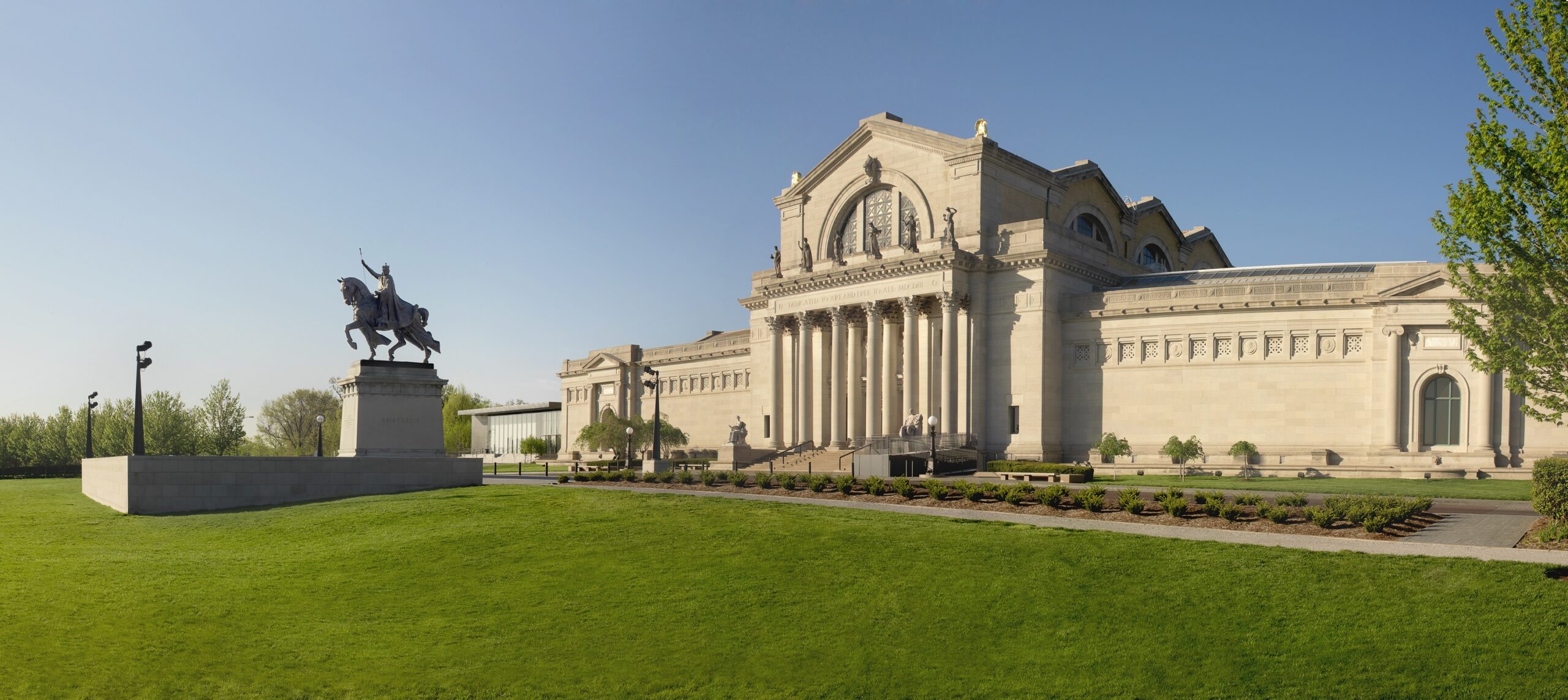 The Saint Louis Art Museum is located in Forest Park in St. Louis, Missouri. The museum was founded in 1879 as the Saint Louis School and Museum of Fine Arts. The founder aspired for the institution to not only collect and showcase fine art, but to meet educational goals as well. The school educated artists and craftspeople, and hands-on studio work was offered in addition to art history classes. What began as a collection of assorted plaster casts, electrotype reproductions, and other examples of good design in various media rapidly gave way to a great and varied collection of original works of art spanning five millennia and six continents.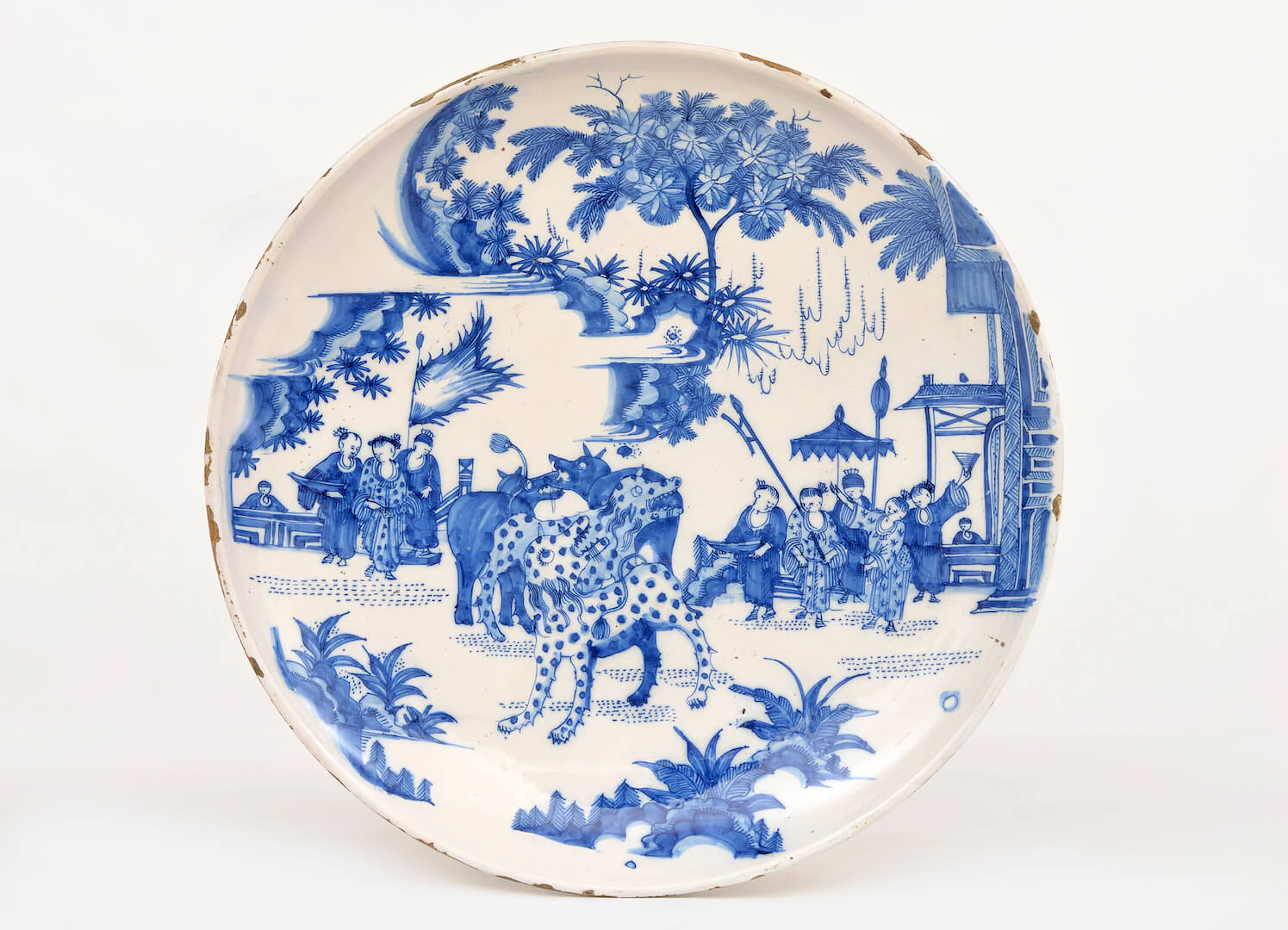 The wide range of arts in the museum collection goes back to antiquity and also represents the present. The collection includes modern art by European Masters as Gauguin and Picasso as well as twentieth-century German paintings. The museum collection goes beyond European art; it also contains finely handwoven Turkish Rugs and an Egyptian Mummy. 
Although the Saint Louis Art Museum has only a small collection of Delftware, there is a very impressive object in the group: a massive blue and white chinoiserie dish. The dish is painted with two fierce spotted leopards and two other exotic beasts being observed by a Chinese dignitary and two attendants. One of the attendants supports a flag before a garden fence on the left, and five figures on the right, one beneath a parasol and the others holding or brandishing various implements. They all stand before a pavilion, the foreground with leafy plants, and beyond the activity a tree amidst shrubbery, rocks and 'clouds.' The foot rim is pierced with two holes for suspension in the glaze vat.