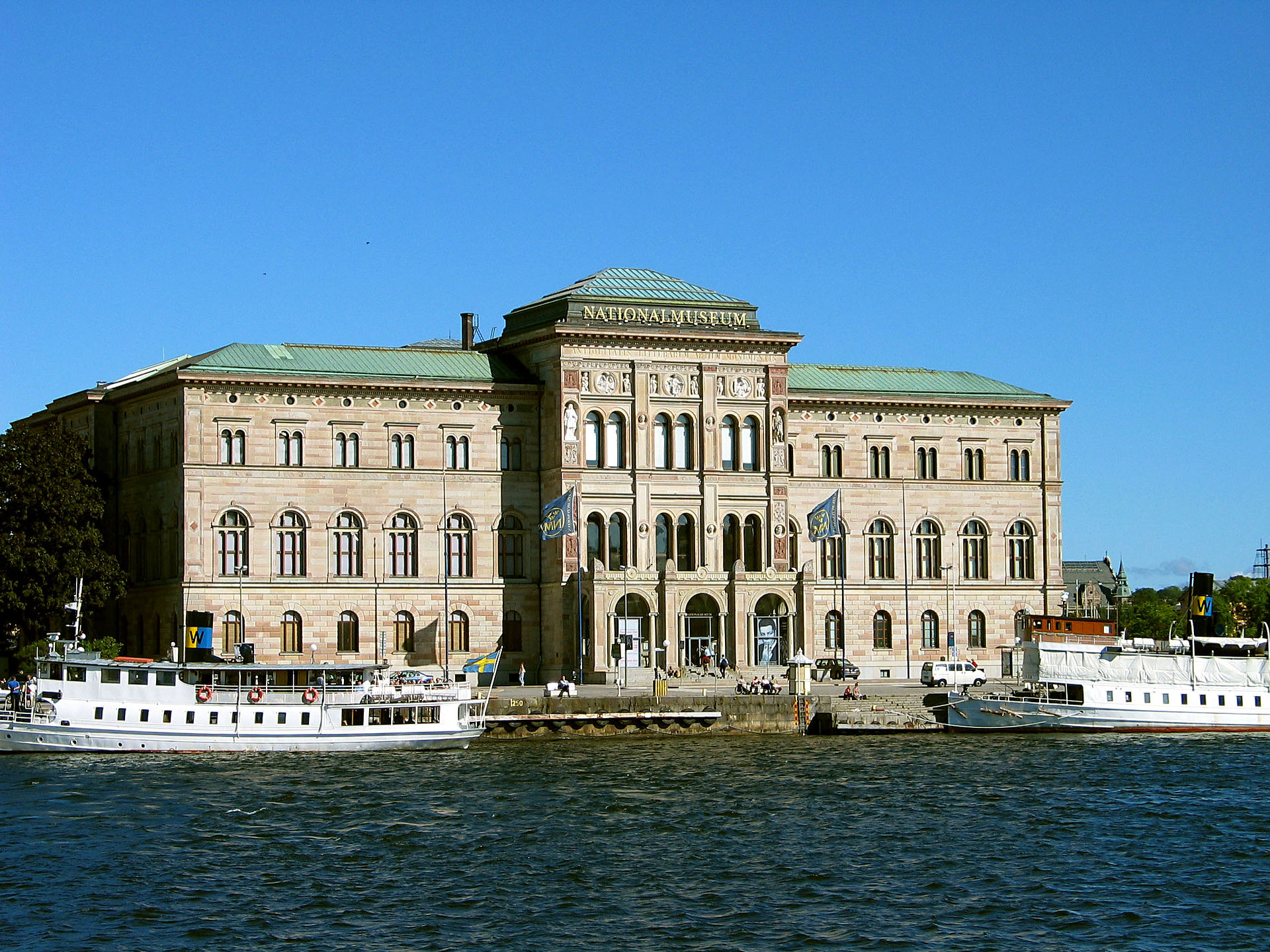 The Nationalmuseum, or the National Museum of Fine Arts is located on the Blasieholmen peninsula in central Stockholm. Founded in 1792 as Kungliga Museet (Royal Museum) with benefactors King Gustav III and Carl Gustaf Tessen, the museum was renamed when it opened in the current building in 1866.
The current building, built between 1844 and 1866, was inspired by North Italian Renaissance architecture and designed by the German architect Friedrich August Stüler, who also designed the Neues Museum in Berlin.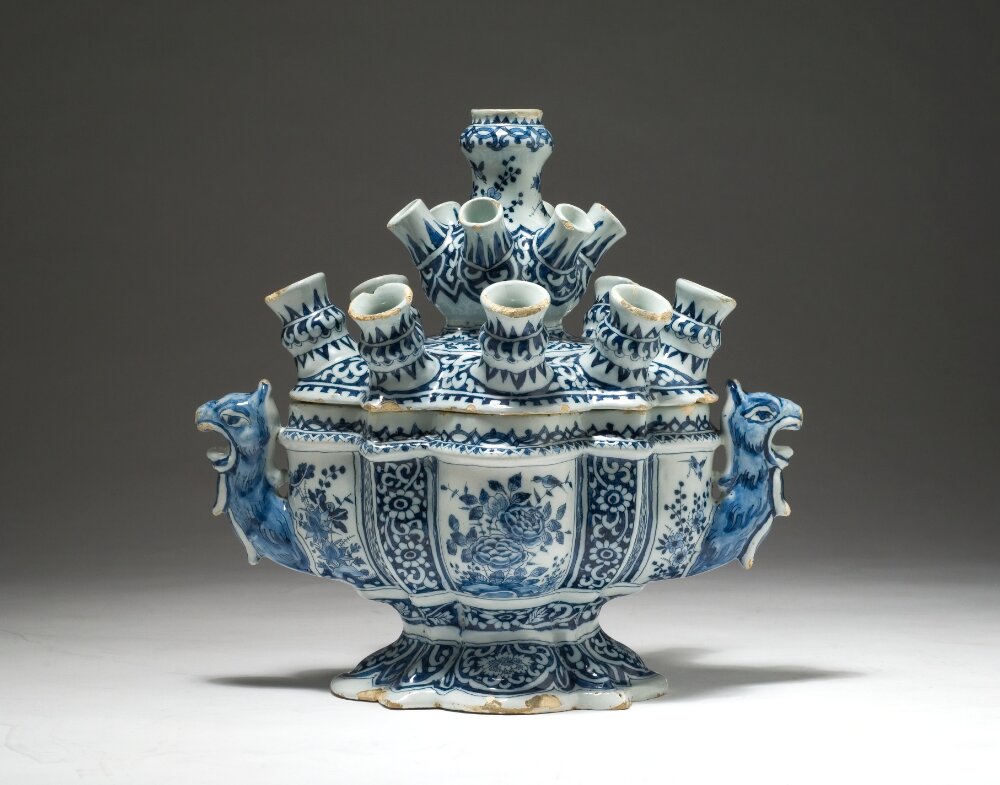 The Nationalmuseum's collection contains approximately 700,000 objects ranging from paintings, sculpture, drawings and prints from the Renaissance through the turn of the twentieth century. Some of the renowned artists represented in the collection are Rembrandt, Rubens, Degas and Gauguin, but also many Swedish artists, such as Carl Larsson and Ernst Josephson. The museum's collection of applied art, design and industrial design spans over a long period, from the fourteenth century to the present day. Ceramics consists of a third of the nearly 30,000 objects in this group, followed by textiles, glass, precious and non-precious metals, furniture, and books etc.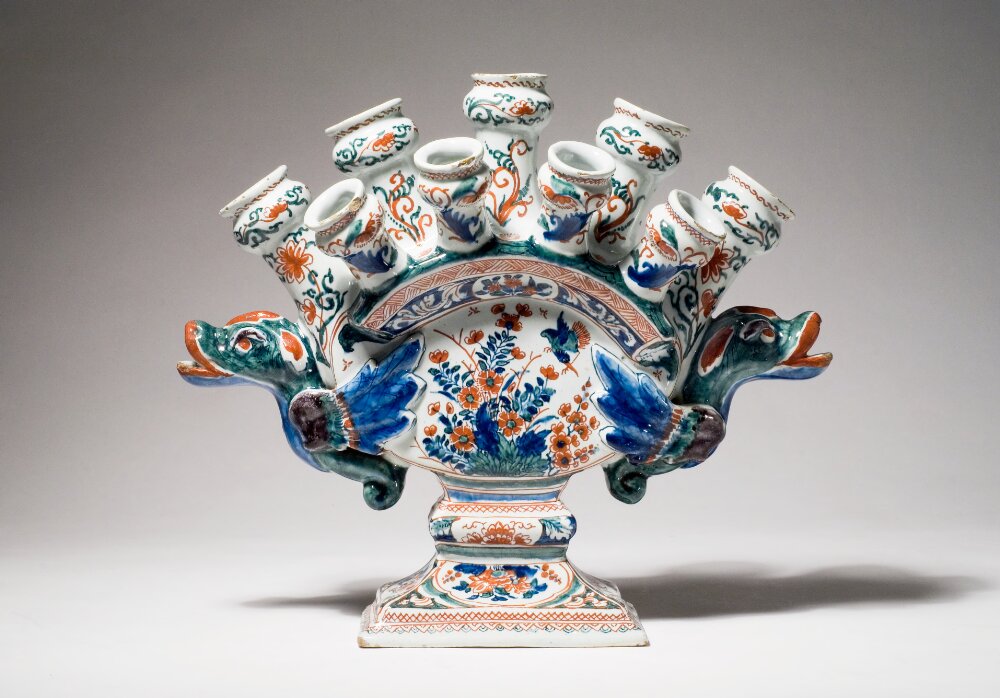 There are approximately one hundred objects of blue and white and polychrome Delftware in the applied art collection that span from the seventeenth to the eighteenth century. Plates, garnitures, jars and ewers to horses, cows and a figural cistern are among the objects represented. Interestingly, the collection holds several flower vases, both blue and white and of different models. For example, there is a late seventeenth-century blue and white bowl and cover flower vase, and an early eighteenth-century fanning flower vase with the depiction of Flora, marked for Lambertus van Eenhoorn, the owner of De Metaale Pot (The Metal Pot) factory from 1691 until 1721. The museum also has a polychrome fanning flower vase and a round-shaped flower vase, both marked for the same factory.