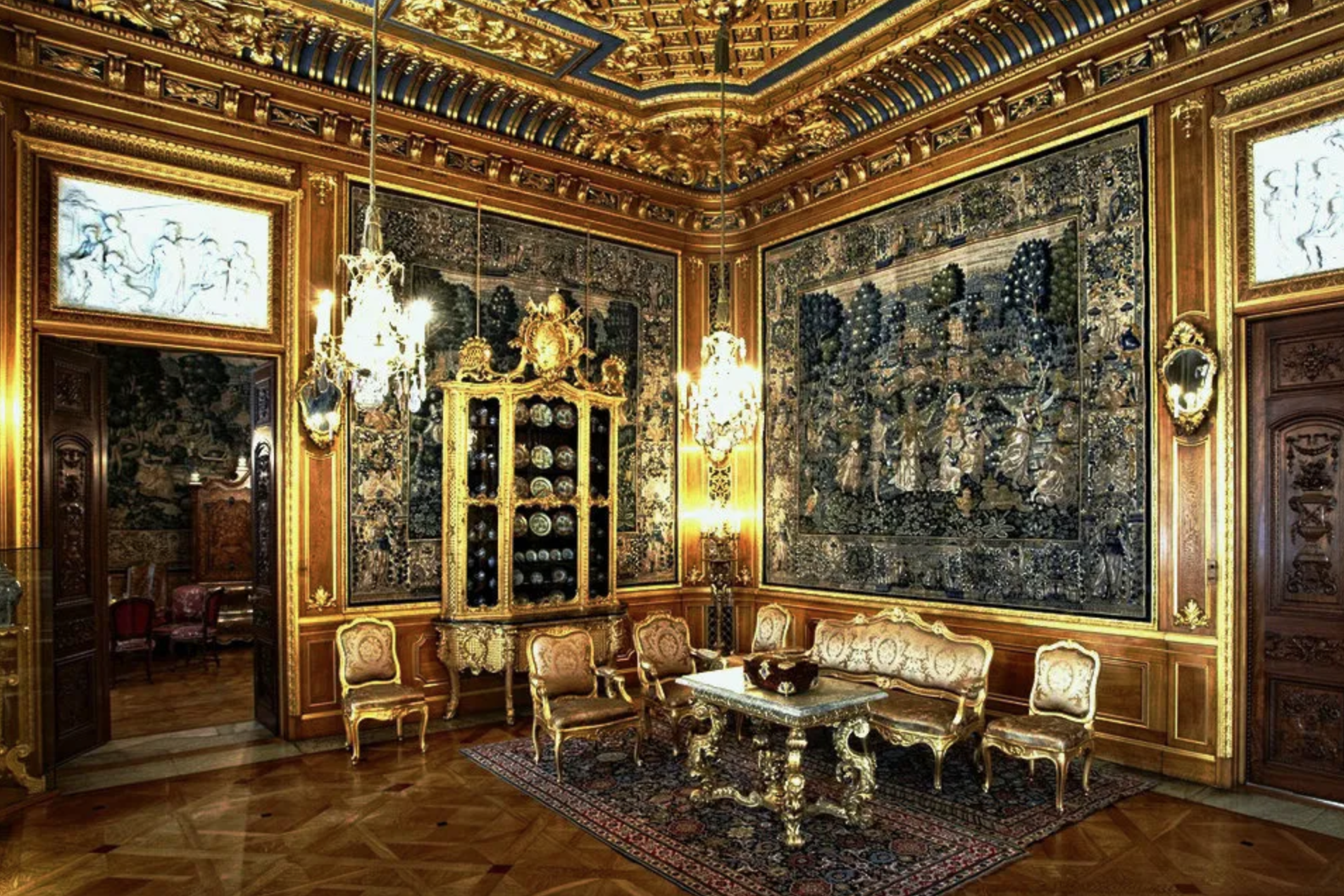 The Hallwyl Museum was once the palatial winter home of Count and Countess Walther and Wilhelmina von Hallwyl. Today it is one of Stockholm's most eccentric and engaging museums.
The Swiss Walther von Hallwyl (1839-1921) was a scion of one of Europe's oldest families, tracing its origins to the twelfth century. The Hallwyl ancestral seat was the Schloss Hallwil in Aargau. He married Wilhelmina Kempe (1844-1930), the only child of the Swedish industrial Wilhelm Kempe (1807-1883) in 1865 and made their home in Sweden. 
Wilhelmina became one of Sweden's great collectors. She traveled the world extensively and collected art to eventually form a museum. The Hallwyl home was established not only to accommodate the count's office, but for Wilhemina's vast art collection. The house was built between 1893 and 1898, and was designed by Isak Gustaf Clason, the most renowned architect in Sweden at the time. Clason combined the Venetian Late Gothic style and Early Spanish Renaissance to create a Mediterranean "palazzo" in the center of Stockholm. He also used an eclectic approach to the interior of the home, with the main rooms decorated in a variety of styles.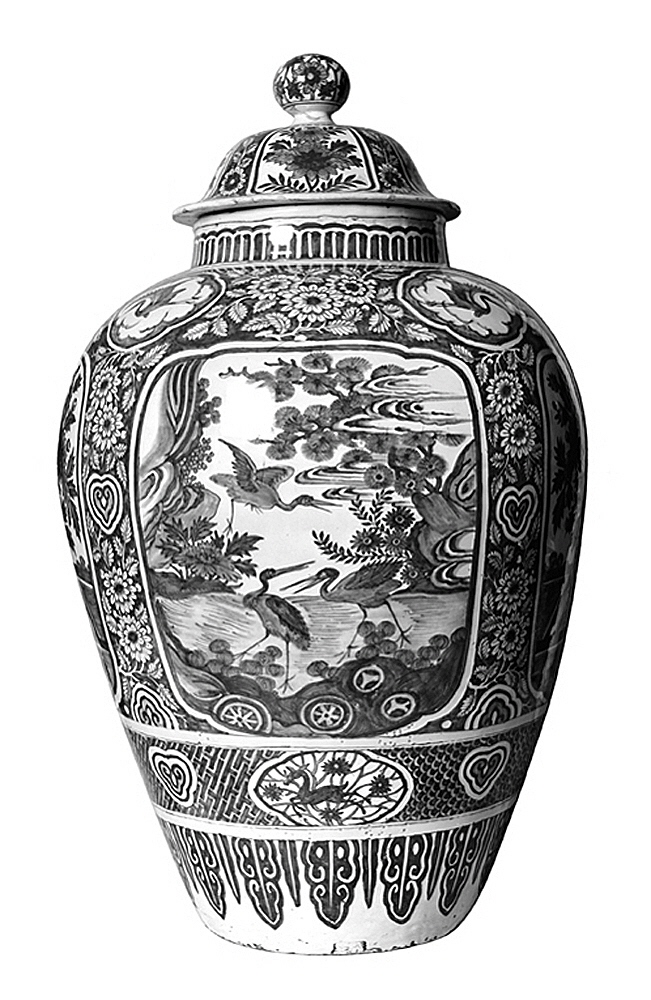 In 1920 the couple donated their Stockholm mansion together with its contents to the Swedish State. The terms of the bequest stipulate that the house must remain essentially unchanged. Eight years after Wilhelmina's death, the Hallwyl Museum was first opened to the public in 1938. The collection encompasses some 50,000 objects, including several seventeenth and eighteenth-century Delftware objects. From garnitures and vases, among which a blue and white covered jar marked for Adrianus Kocx, the owner of De Grieksche A (The Greek A) factory from 1686 to 1701. Situated among the objets d'art are personal peculiarities including a chunk of the Count's beard and a slice of their wedding cake.