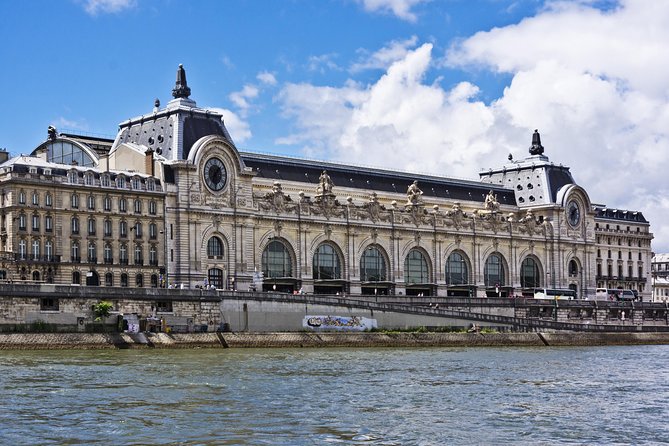 The famous Musée d'Orsay is located in the former Gare d'Orsay, a Beaux-Arts railway station built between 1898 and 1900 on the Left Bank of the Seine in Paris. The majority of the museum collection includes French paintings, sculpture, furniture, and photography from 1848 to 1914. Visitors flock to the museum to view the largest collection of Impressionist and post-Impressionist masterpieces in the world, by painters including Monet, Manet, Degas, Renoir, Cézanne, Seurat, Sisley, Gauguin, and Van Gogh.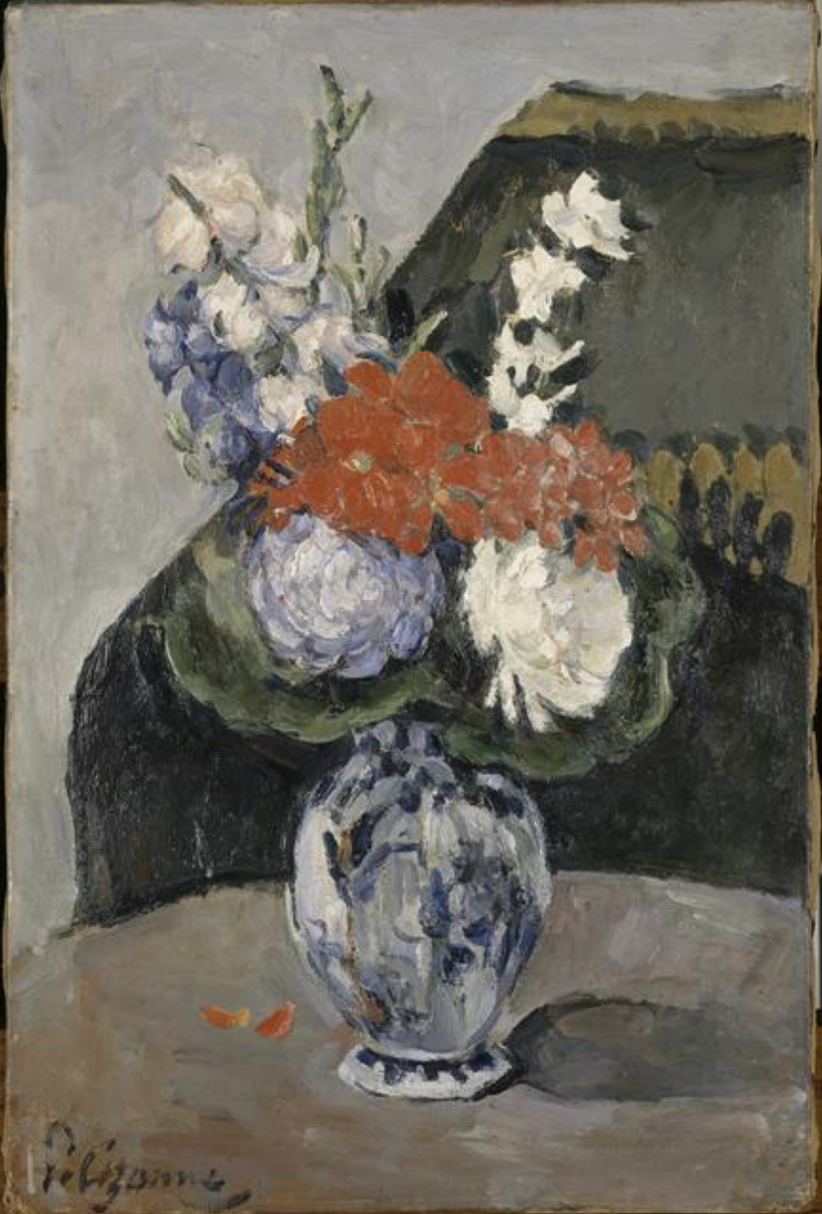 The museum collection includes two Cézanne paintings of a flower bouquet in a vase, Bouquet au petit Delft, 1873, and Dahlias dans un grand vase de Delft, 1873. Painters often used Delft flower vases for their floral still lifes. Remarkably, the Musée d'Orsay holds the two Delftware vases that Cézanne used. In Bouquet au petit Delft, Cézanne depicted a late seventeenth-century blue and white octagonal vase produced at De Grieksche A (The Greek A) factory. In the other painting, an eighteenth-century blue and white ovoid vase was portrayed to hold the colorful dahlias.
Both the paintings and the Delftware vases were part of the Gachet collection. Dr. Paul Gachet was a French physician who famously treated Vincent van Gogh during his last weeks in Auvers-sur-Oise. Being an amateur painter himself, Gachet was a great supporter of artists and the Impressionist movement. Gachet was friends with and treated Pissarro, Renoir, Manet and above all Van Gogh and Cézanne, whose works he collected and the latter even helped him establish his own studio in his attic. He had amassed one of the largest Impressionist art collections in Europe before he died in 1909. Paul Gachet fils (1873–1962), the doctor's son and namesake, preserved his father's legacy by acting as biographer, as cataloguer and guardian of the legendary collection. Between 1947 and 1954 he donated the collection to the French state.