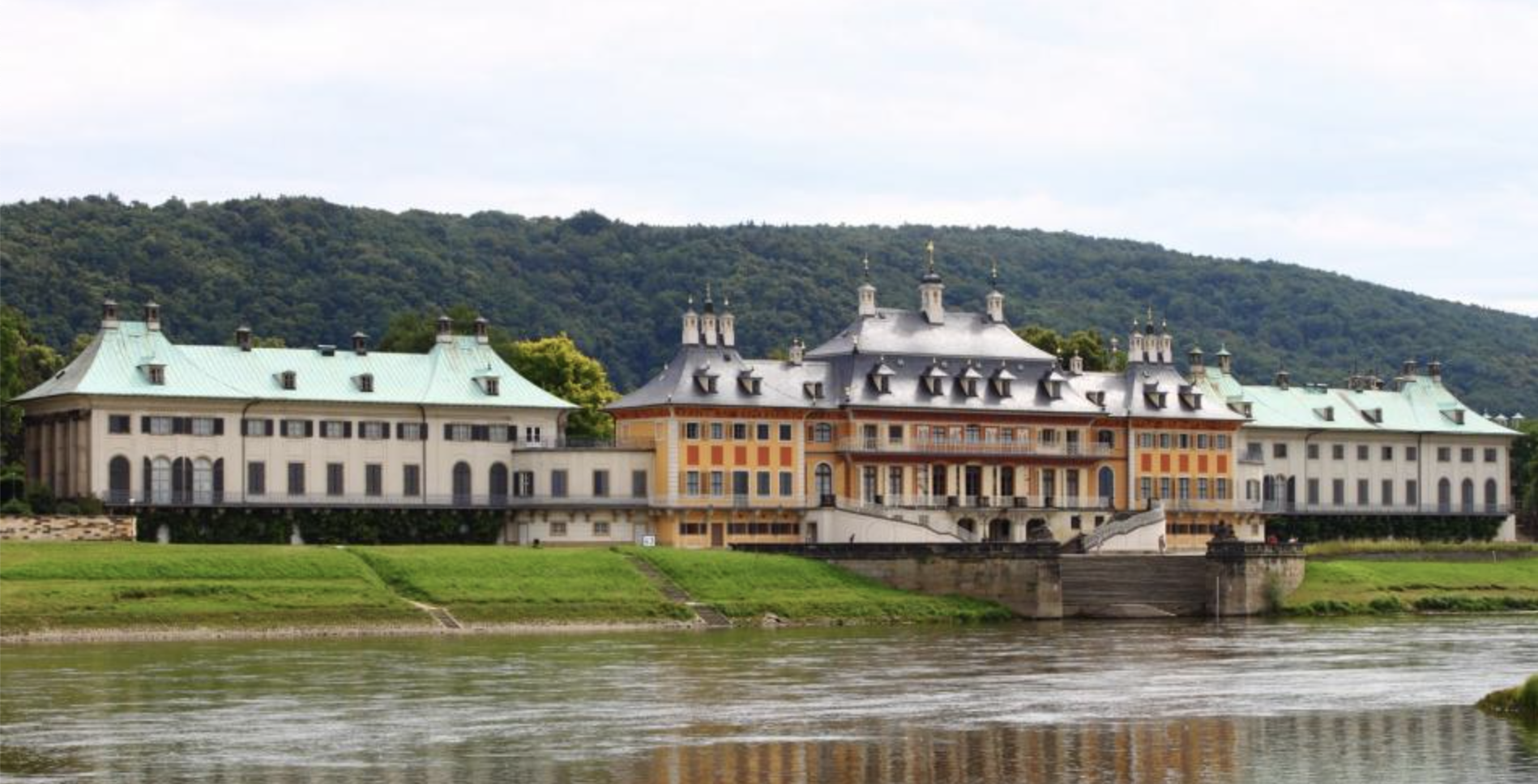 The Dresden Kunstgewerbemuseum is located within the Schloss Pillnitz, a Baroque palace approximately ten kilometers from Dresden. Founded in 1876, the museum was initially formed to instruct students, visitors, industrial producers and tradesmen about form and taste. The dissolution of guilds and the increasing industrialization led to a progressive deterioration of product quality, and the museum was founded as a state initiative to foster and develop the Saxon economy.
From 1914 onwards, it was run as an independent museum with an art-historical approach and ordered by stylistic period. Unfortunately, Dresden's city center was heavily bombed during the Second World War, and many objects in the museum were either lost or destroyed. There was a lack of exhibition space in the years following the war, and in 1963 the collection was moved to Schloss Pillnitz. 
The Dresden Kunstgewerbemuseum houses approximately 60,000 objects that chronicle the history of design spanning five centuries. Pieces from the Middle Ages to the present, from Germany, the Czech Republic and Poland, but also Asia and South America are assembled here, ranging from furniture and textiles to musical instruments and vessels all the way to clocks and clock-faces.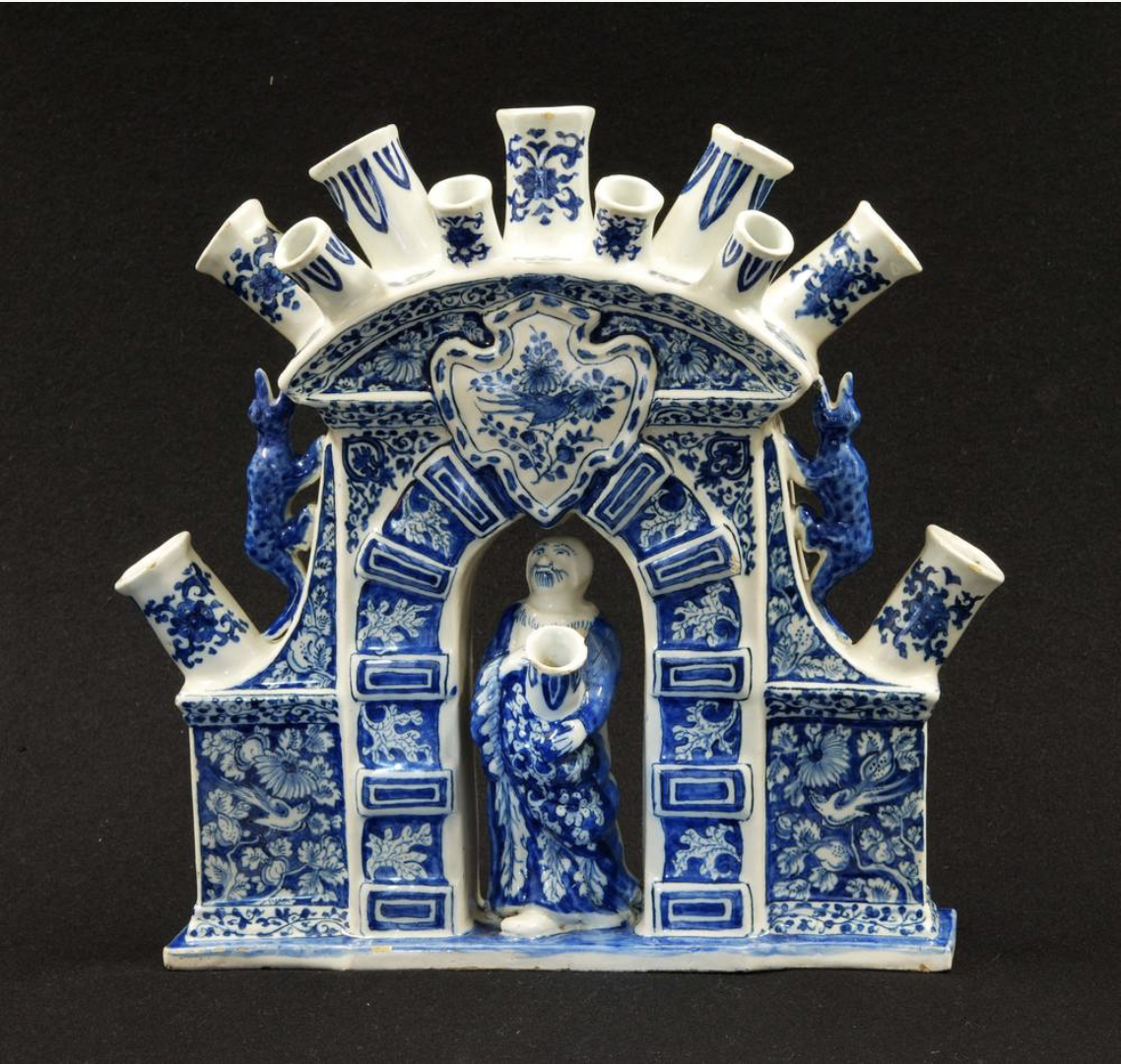 The collection also includes approximately thirty Delftware objects, which are almost all painted in blue and white. The collection includes vases and ewers to dishes and even a flower holder in the shape of a triumphal arch marked for Lambertus van Eenhoorn, the owner of De Metaale Pot (The Metal Pot) factory from circa 1700.