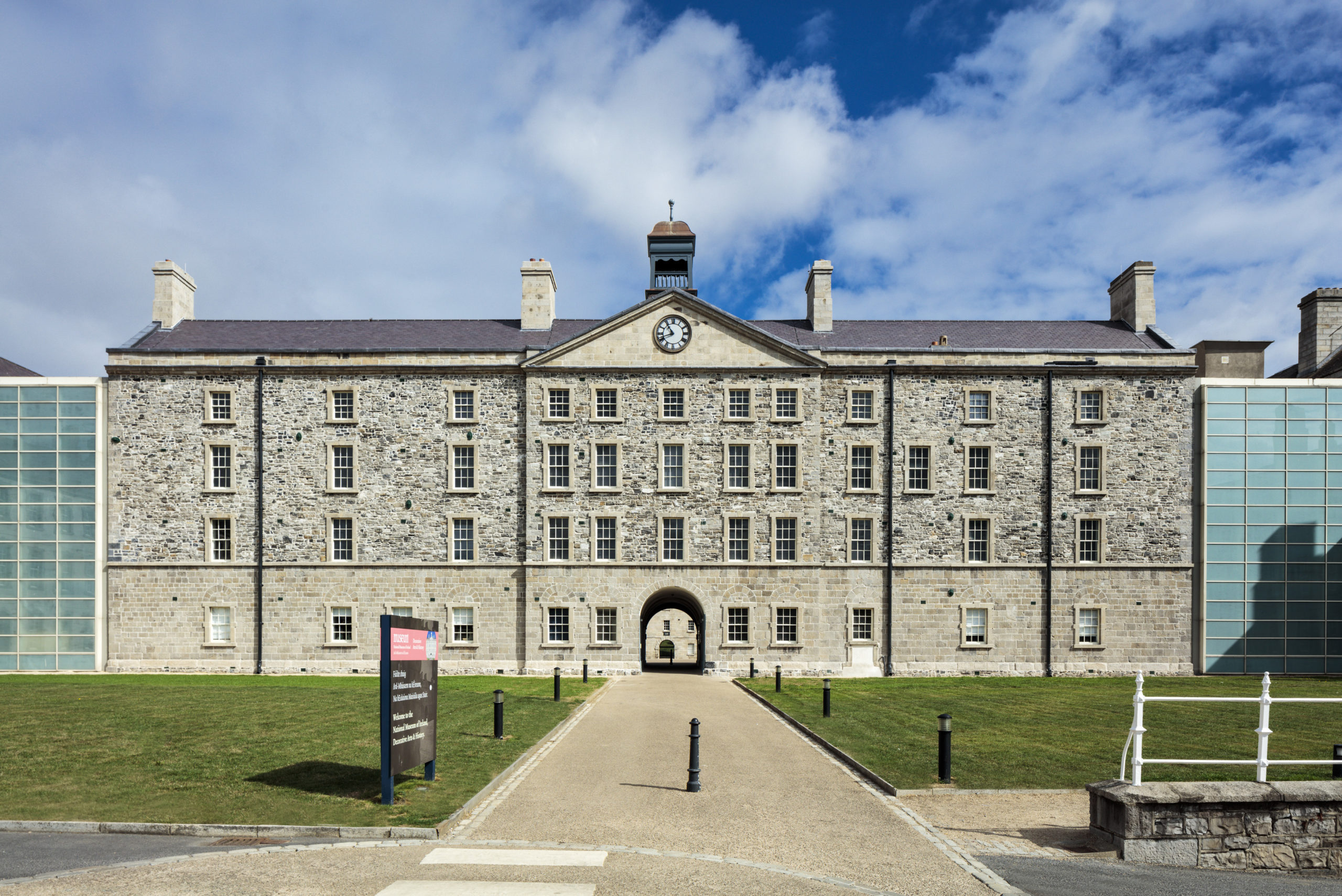 The National Museum of Ireland is divided into four branches: Archeology, Natural History, Country Life and Decorative Arts and History. Since 1997, the former military complex called Collins Barracks has been the site of the Decorative Arts and History Museum.
The Collins Barracks housed both British Armed Forces and Irish Army garrisons over three centuries. Built in 1702, and extended in the late eighteenth and nineteenth centuries, the complex's main buildings are neoclassical in style. It was originally called The Barracks and later The Royal Barracks. Its name was changed in 1922 by the Irish Free Sate to its current name, in honor of Michael Collins, the Irish revolutionary, soldier, and politician, who had been killed earlier that year. Collins Barracks has been completely renovated and restored to become the National Museum of Decorative Arts and History, charting Ireland's economic, social, political and military progress through the ages.
The collection includes furniture, silver, ceramics and glassware, but also examples of folk life, costumes and weapons. The ceramics collection mainly consists of ceramics originally collected to influence local ceramic industries and to illustrate the evolution of fine ceramics. It comprises continental European and British porcelain, Italian Maiolica, French faience, Hispano-Moresque ware and Dutch Delftware. The Dutch Delftware collection is particularly important in an Irish context, as its imitation of the Chinese decorative repertoire would later be repeated during the eighteenth century in Ireland. It includes vases and jars, but also a plate, tobacco jar, a cream pot, and a sleigh. The collection also holds several jugs, for example a blue and white one marked D4, which is painted with a snarling dragon amidst a profusion of flowering branches. This Chinese dragon pattern was taken from a Kangxi Period Chinese design, and was used on Dutch Delftware as early as the late seventeenth century and continued in popularity for many years.