The Musée de la Chartreuse is located in the city of Douai in Northern France. The initial museum, Musée de Douai, opened to the public in about 1800. The first core collections of the museum were formed during the revolutionary seizures from 1789 until 1794. The Douai collection transformed and grew throughout the nineteenth century and in 1914 comprised approximately 2,000 objects of painting and sculpture, 6,000 archeological exhibits and the same number of ethnographical pieces. However, during the World Wars part of the collection was looted or destroyed by bombs. Unfortunately, the Musée de Douai was also irreparably damaged by wartime bombing in 1944.
Not far from the destroyed Musée de Douai was the former convent of the Carthusians. Although also severely damaged by the bombing in 1944, the city of Douai bought the building complex to install the collections of the old museum in the early 1950s. The museum has been established in this former convent since 1958.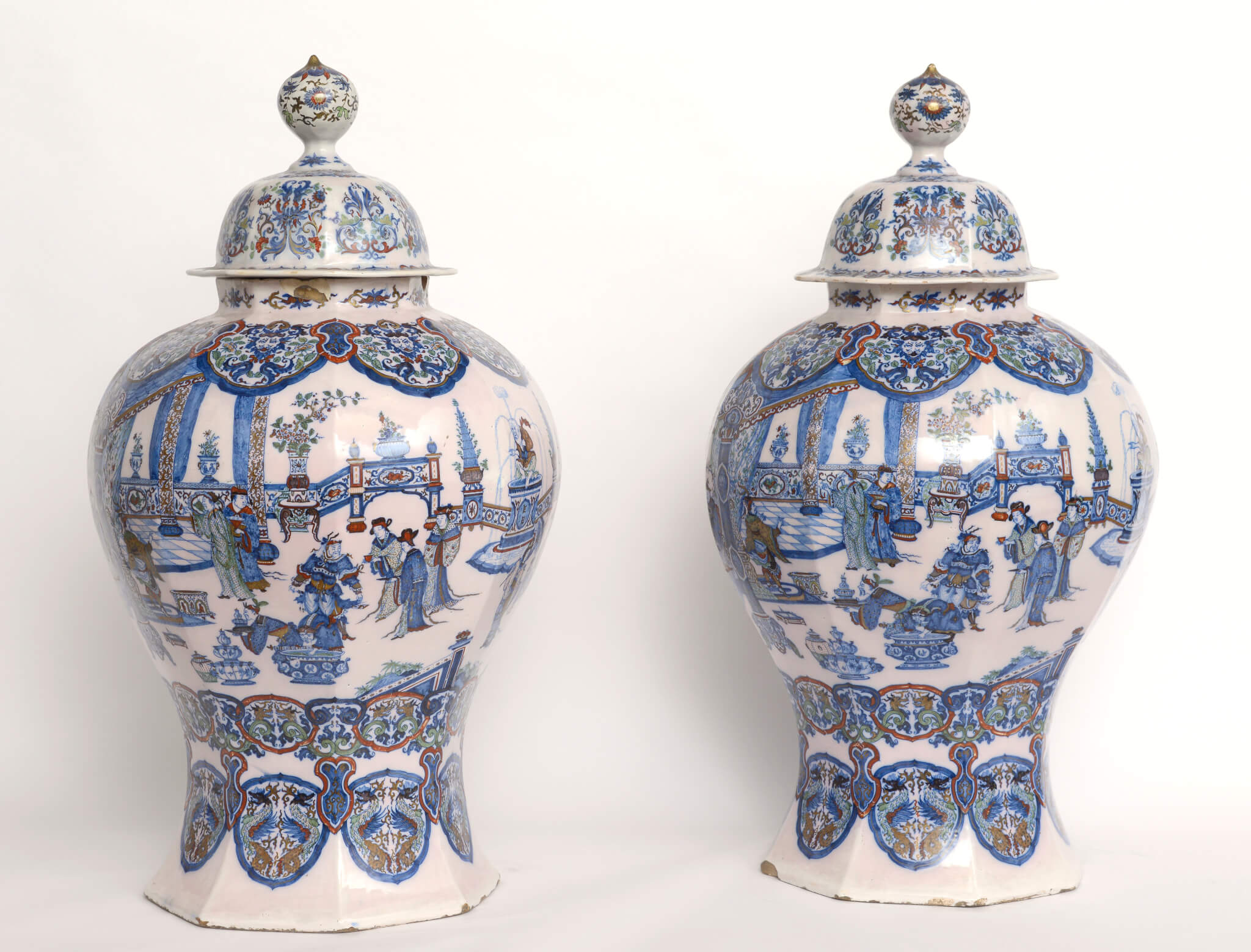 The collection has grown steadily since the 1960s. During the first twenty years after the reopening, more than sixty paintings were acquired. The collection of the Musée de la Chartreuse includes works of art ranging from the late Middle Ages to the present day. It comprises paintings, sculptures, decorative arts and graphic arts. Besides several donations and legacies, the museum purchased many works of art to strengthen its collection.
The collection comprises also several Dutch Delftware objects, of which the pair of Hoppesteyn vases is the absolute highlight. To this date it is unknown how this remarkable pair of vases entered the museum collection. The oldest provenance available is from 1877 when the pair was listed on the museum inventory list. As more primary source materials are digitized, we may one day be able to pinpoint the missing links between Musée de la Chartreuse and the factory that produced the pair in late seventeenth century Delft.