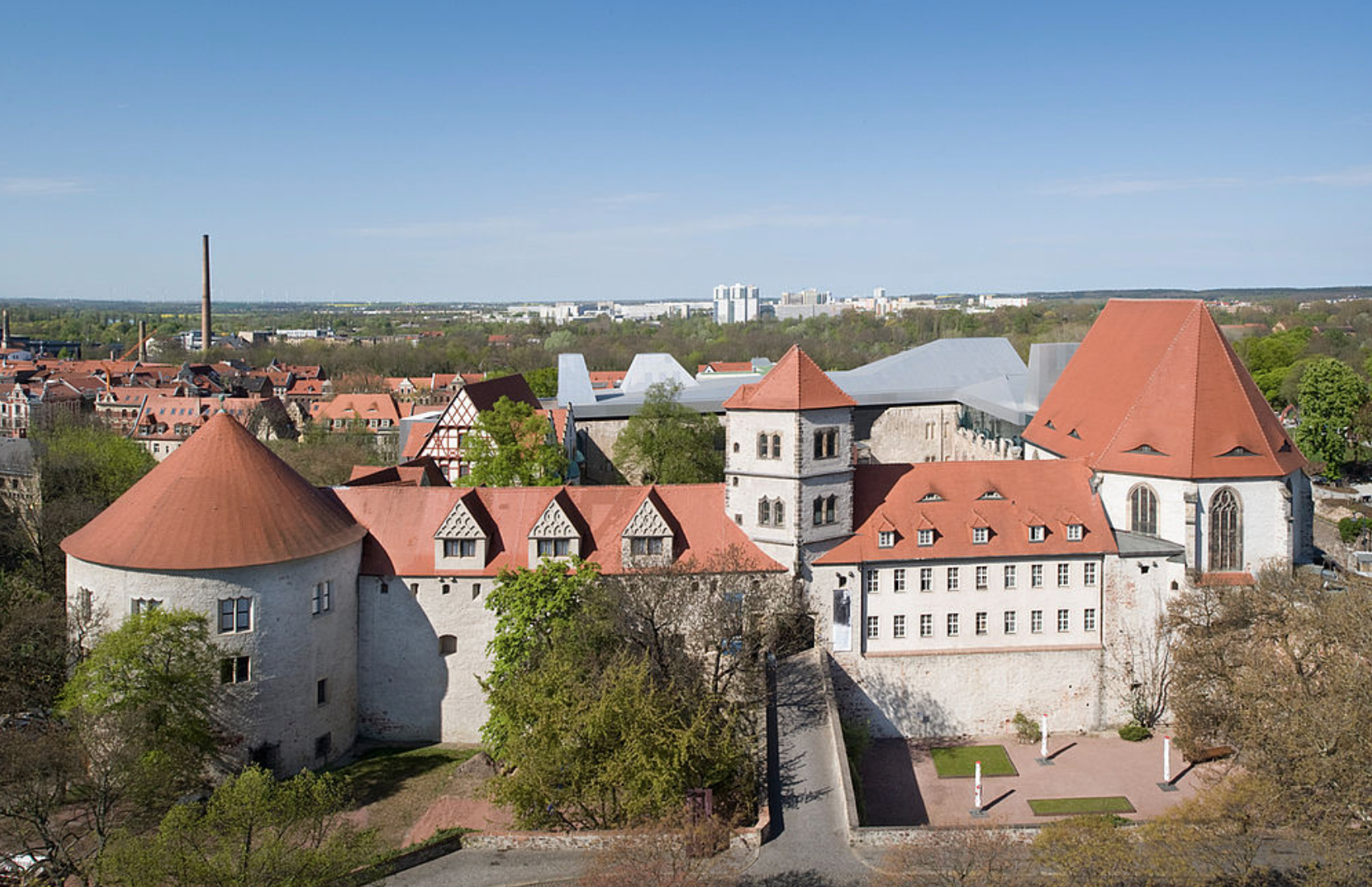 The Moritzburg Art Museum is located in the German city of Halle an der Saale. It was founded in 1885 as the city's museum of arts and crafts. It was not until 1904 that the museum was moved to its current location: the historical structure in the revitalized ruins of Moritzburg Castle.
The castle's heyday came at the start of the sixteenth century under Cardinal Albert of Brandenburg when it functioned as a magnificent residence for the archbishop. After its destruction in the Thirty Years' War (1618–1648), the ruins remained untouched for nearly 250 years.
In 1908, the art historian Max Sauerlandt (1880–1934) was appointed director of Halle an der Saale. Under his leadership, Sauerlandt began the systematic compilation and expansion of the collections. Sauerlandt recognized that he could not compete with the large collections in Berlin, Dresden or Munich, but he could turn the museum into something special by focusing on the art from the turn of the century and the present.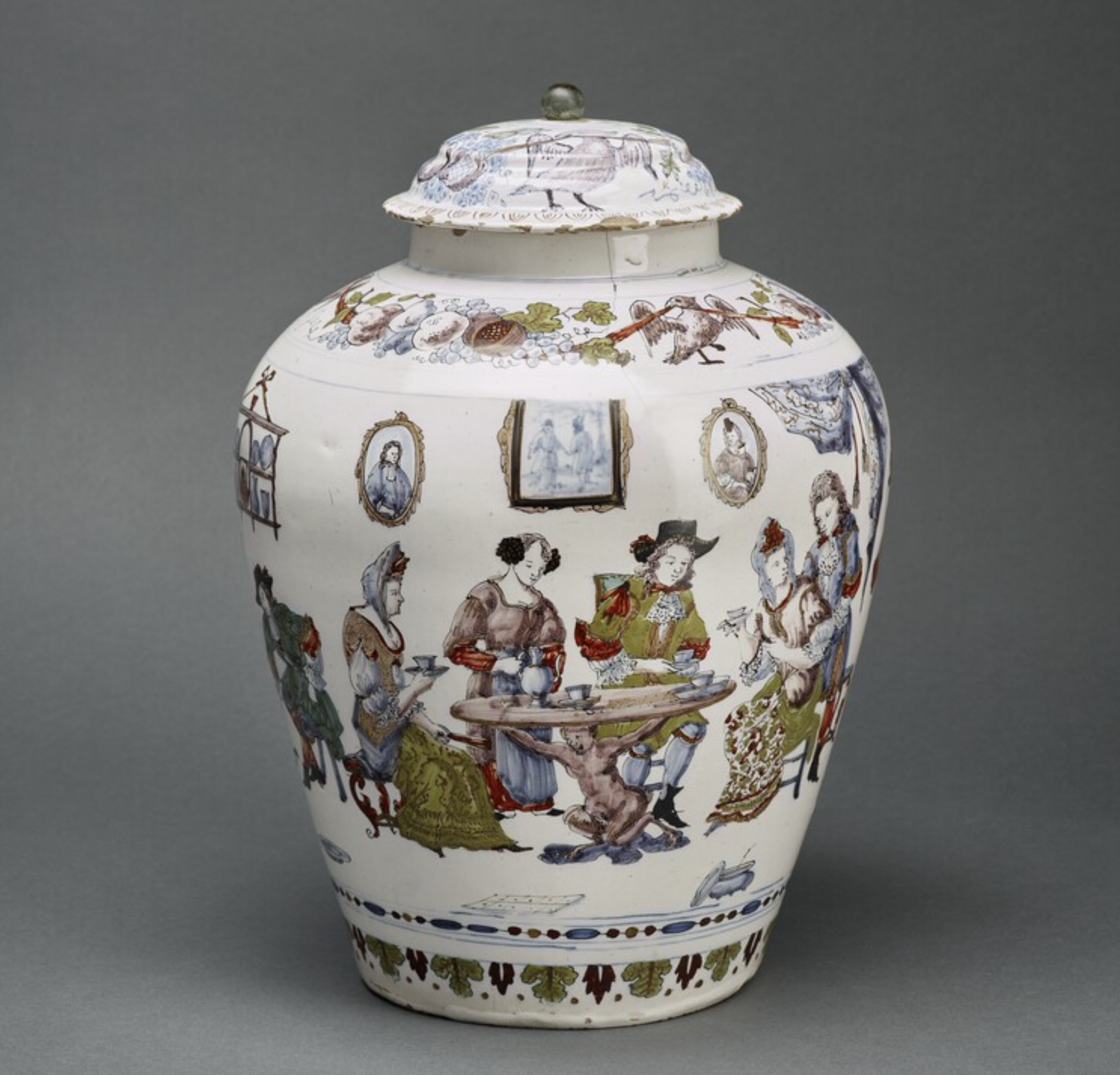 What began as a small collection of paintings, graphics and nineteenth-century handicrafts grew to an encyclopedic collection of approximately 250,000 paintings, drawings, watercolors, prints, photographs, sculptures and design. Although the Moritzburg Art Museum maintains its focus as a museum of twentieth-century art in Germany, it also has a small number of seventeenth and eighteenth-century Delftware objects. The most unique Delftware object is a vase decorated with a colorful and detailed merry company of men and women drinking tea. It is marked for Jacob Wemmersz. Hoppesteyn, the owner of Het Moriaenshooft (The Moor's Head) factory from 1664 until 1671 or his widow Jannetge Claesdr. Van Straten, from 1680-1686.