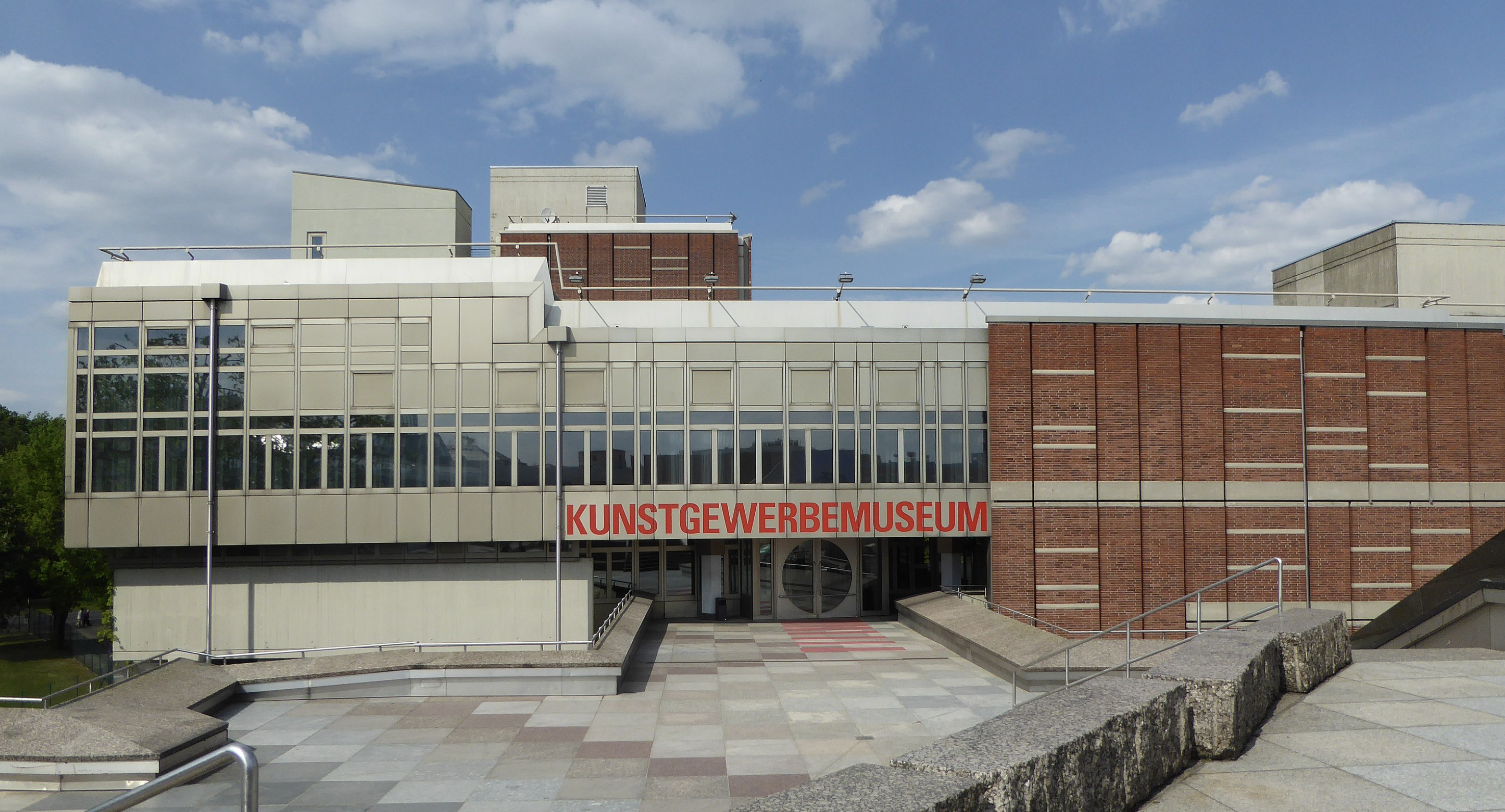 The Kunstgewerbemuseum (Museum of Decorative Arts) is the oldest of its kind in Germany. The museum was founded as a private institution in 1867 and was based on the model of the Victoria and Albert Museum in London. It was initially called the Deutsches Gewerbe-Museum zu Berlin (German Design Museum), and it sought to promote craftsmanship and support modern ideas on education as a 'collection of models and studies' for the associated artisan school.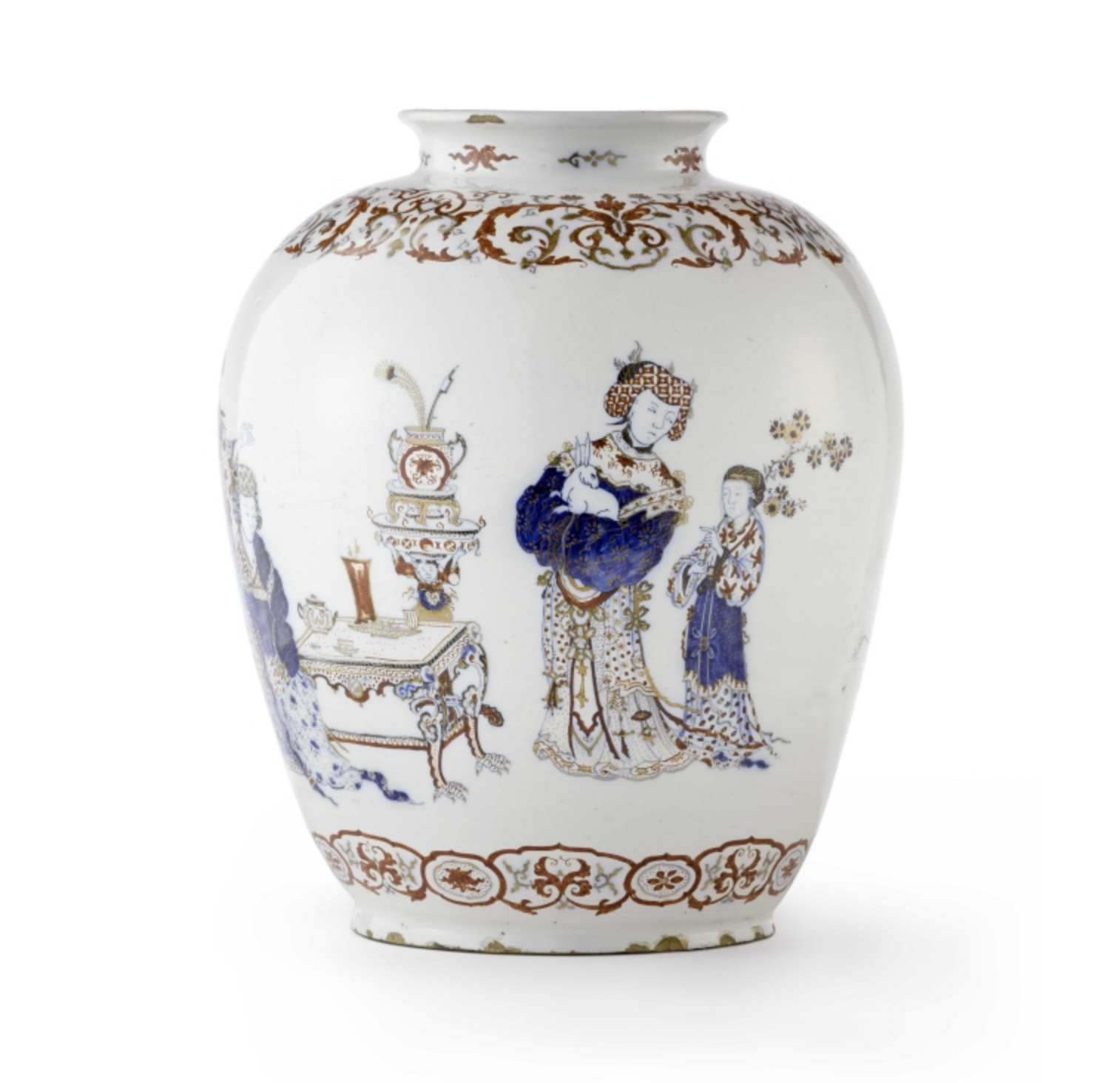 The collection grew significantly in the 1870s, and it was renamed Kunstgewerbemuseum in 1879. To meet the needs of the collection, it moved to its own premises in 1881, the current Martin-Gropius-Bau. The museum later moved several more times, and parts of the collection were destroyed in World War II. The surviving objects were split between East and West Berlin. The reunification of Germany made it possible to reunite and reorganize the collection once again.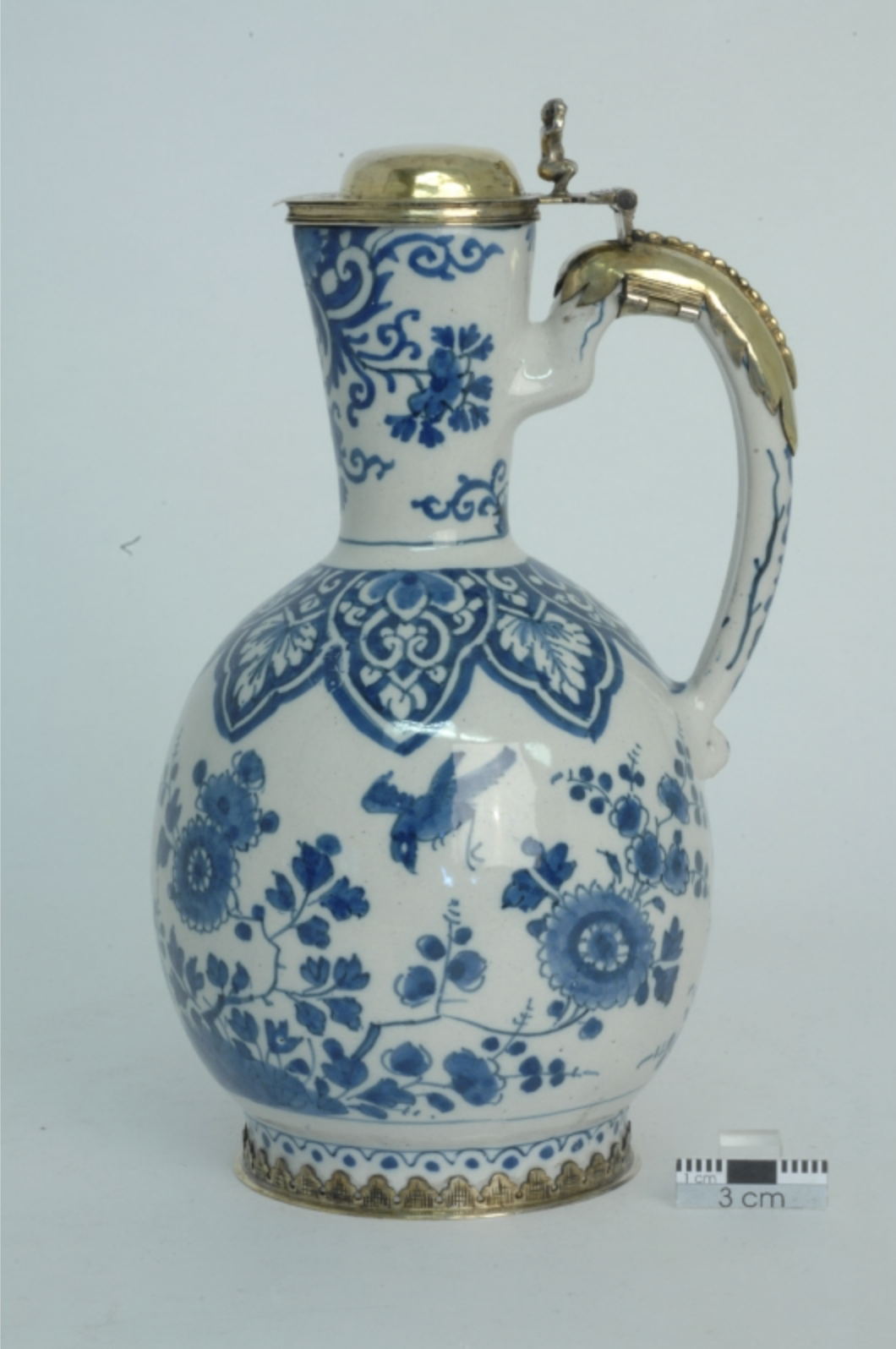 The collection of the Kunstgewerbemuseum encompasses a wide variety of materials and forms of craftwork, fashion and design. It houses European (and Byzantine) decorative arts from all post-classical periods of art history, and features gold, silver, glass and enamel items, porcelain, furniture, panelling, tapestry, costumes, and silks. In the ceramics collection one can also find Dutch Delftware, for example this blue and white ewer with gilded silver mounts. Decorated in an Asian style with birds and flowering plants, it is marked for Pieter Adriaensz. Kocx, the owner of De Grieksche A (The Greek A) factory from 1701 to 1703, or his widow Johanna van der Heul, the owner from 1703 to 1722.