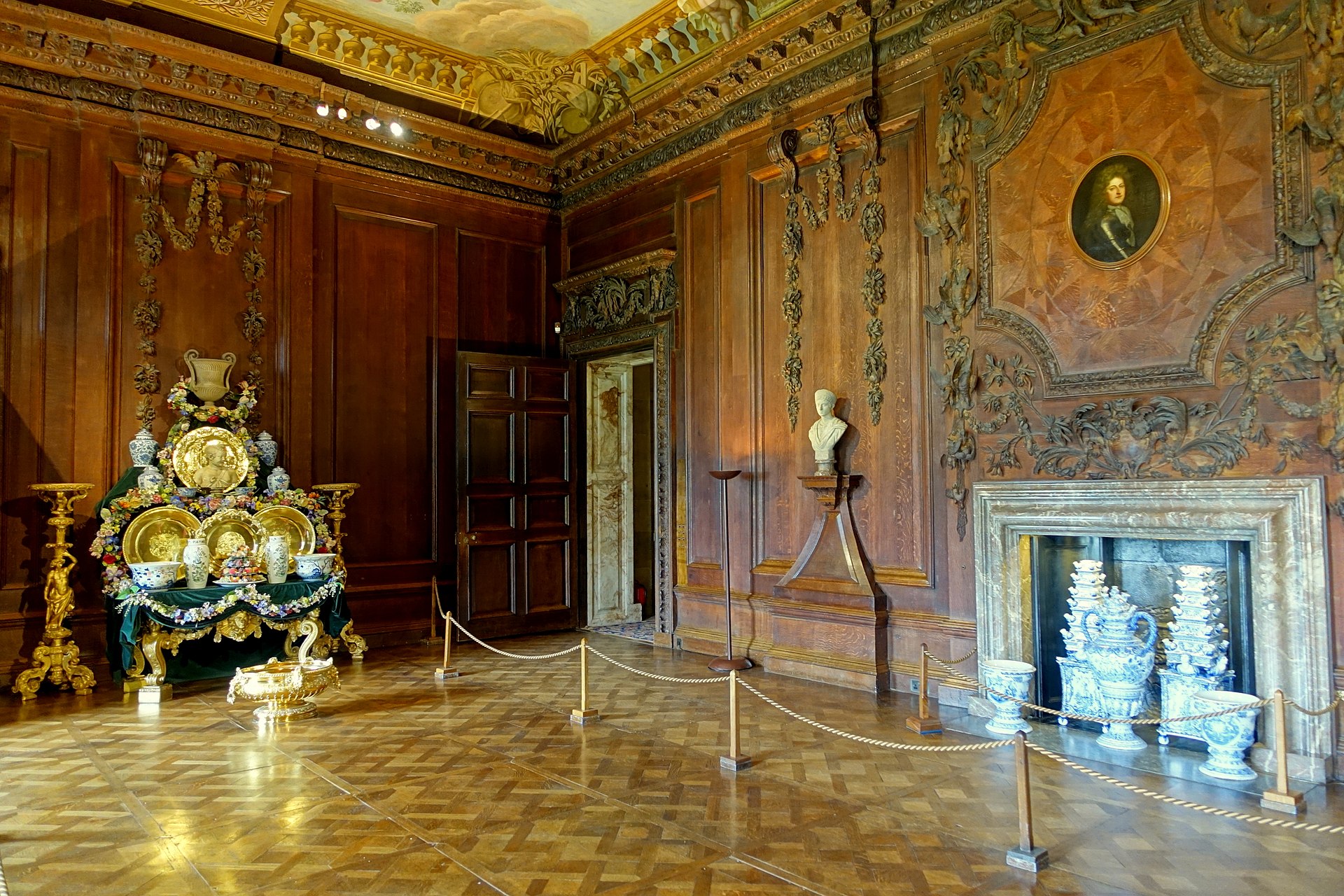 William Cavendish's Delftware Collection
The popularity of Delft earthenware in England reached a peak in the last decades of the seventeenth century under the influence of Queen Mary II of England and her Dutch husband King-Stadtholder William III.1 In 1700, there were three hundred noble families in England, each with their own newly obtained coats of arms. Many of these families built grand palaces, such as Uppark, Dyrham Park, Drayton and also Chatsworth.2 English courtiers and aristocrats acquired some of the most monumental and extravagant objects that both reflected the taste of William and Mary and represented their loyalty.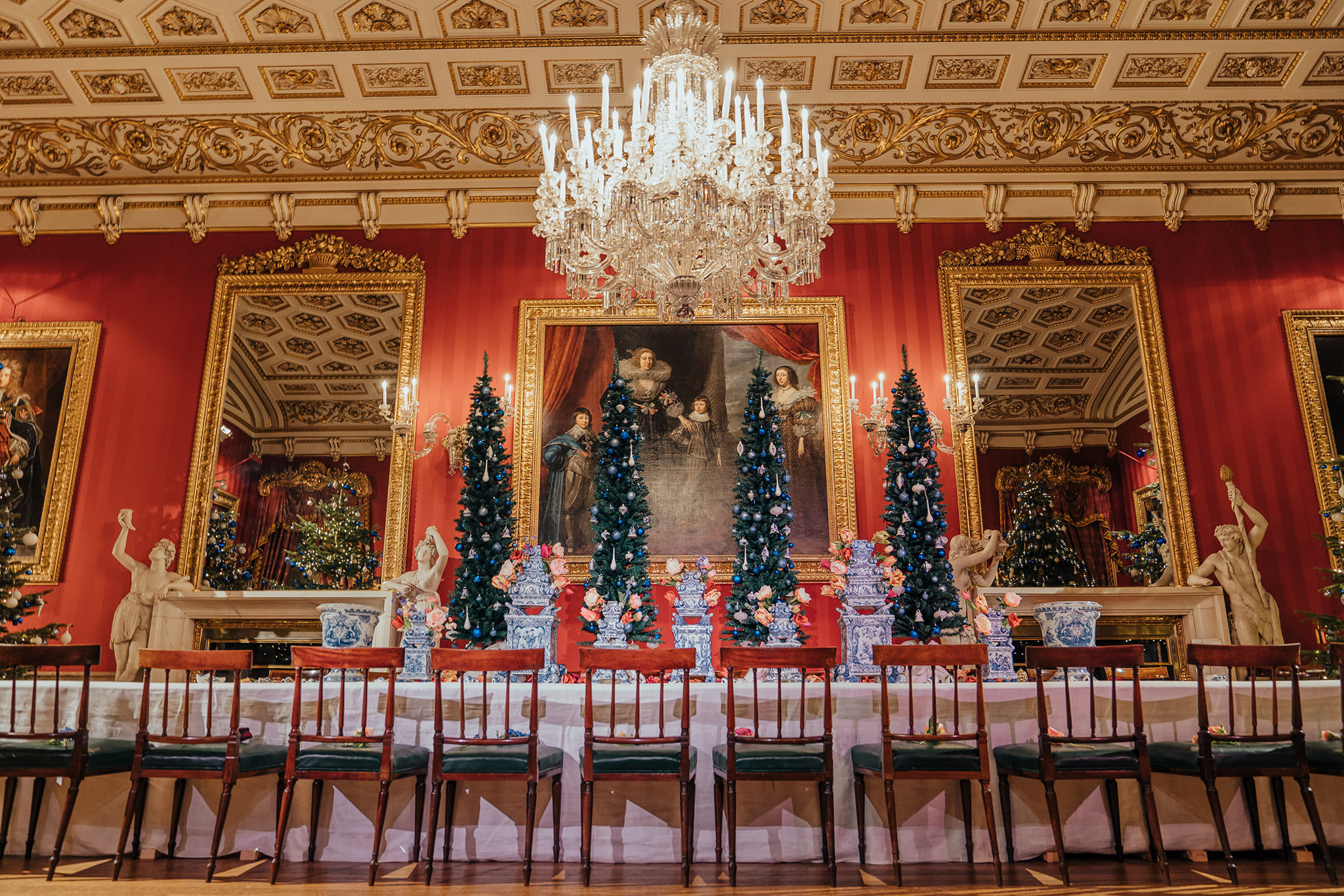 William Cavendish (1640-1707) was a distinguished soldier and nobleman whose collection of Delftware reflected his high standing in English society. Cavendish's Delftware objects include an extensive group of flower pyramids. These exquisite objects are housed in Chatsworth House in Derbyshire, which was home to the family since 1549. Cavendish was married to Lady Mary Butler with whom he had four children. He was the 4th Earl and 1st Duke of Devonshire, but did not inherit his title until he was 43, and by this time he had built a reputation of some notoriety as a Whig politician in the House of Commons between 1661 and 1684.
During his political career, Cavendish was part of the parliamentary movement that sought to exclude the Roman Catholic James II, from succession to the British throne. As a strong supporter of the 'Glorious Revolution' of 1688, he was one of the 'Immortal Seven', a group of English noblemen who signed the invitation to William of Orange, a Protestant, and his wife Mary to accept the throne in the place of Mary's father, James II.3 After this, Cavendish was made lord high steward of the new court. He was created Marquess of Hartington and Duke of Devonshire in 1694 by William and Mary.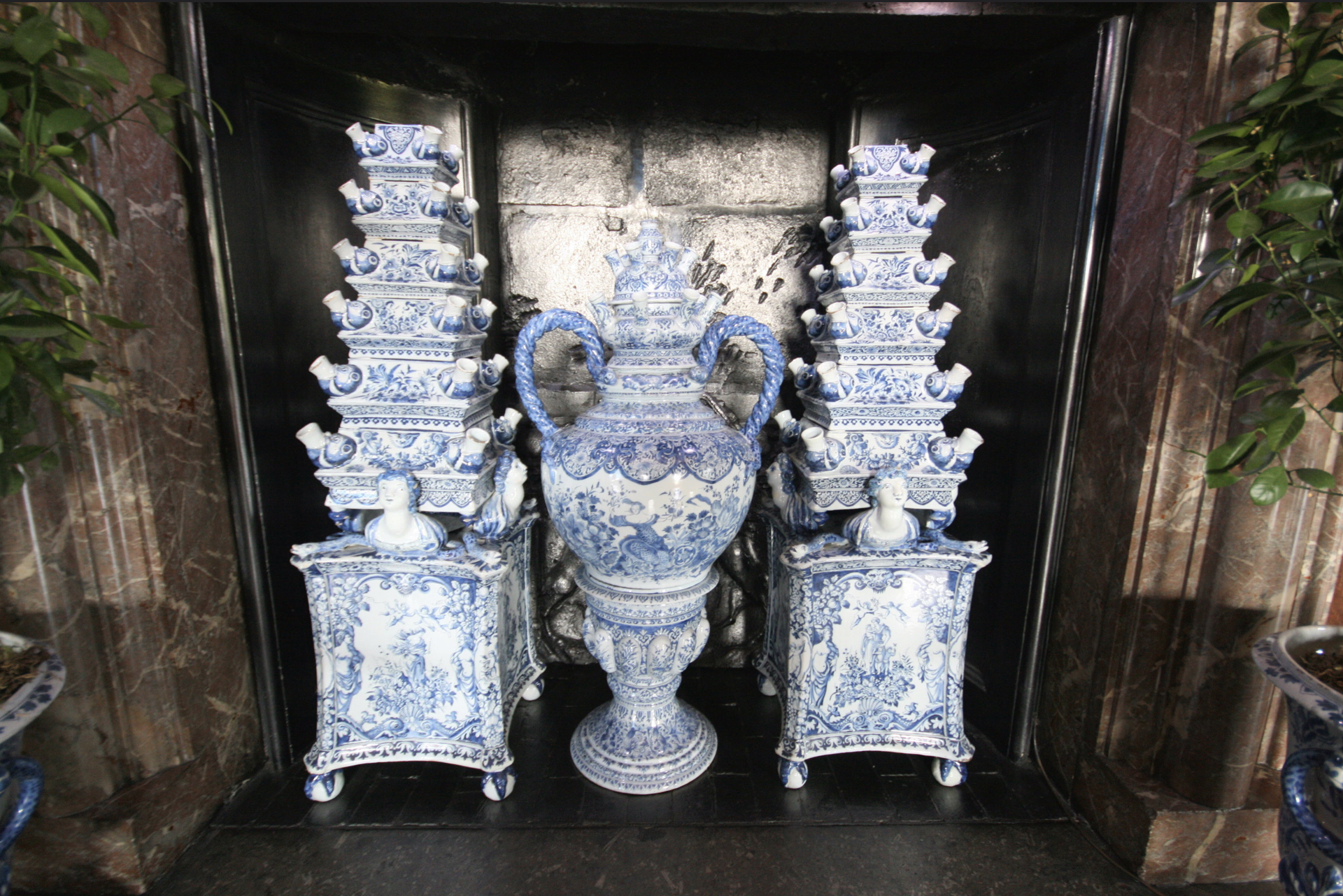 During the reign of King James II, Cavendish was forced to retire to Chatsworth because he was a Whig.4 He spent his retirement constructing a new mansion to replace the former home that fell into disrepair. Initially, the intention was only to alter the South Front, which was taken down in 1686 and replaced with new family rooms and a magnificent State Apartment. However, he found building so enjoyable that the East Front was also rebuilt, as well as the Painted Hall and a long gallery (now the Library), followed by the West Front and finally the North Front. Cavendish appointed William Talman (1650-1720) as the architect for the South and East Fronts. Talman was Comptroller of the Royal Works from 1689 until King William III's death in 1702. He was not only responsible for Hampton Court Palace, but worked on many of England's country houses.
The foregoing shows to what extent Cavendish's life was intertwined with that of the Royal family. William and Mary were also the inspiration for the stunning collection of Delftware vases, a fashion that was started by the Royal couple. These Delftware objects may have been gifted by William III for Cavendish's support of the Glorious Revolution and following the death of Mary in 1695. However, in 1691, Cavendish placed his own order of Delftware during the great retinue when he accompanied the king to The Hague.5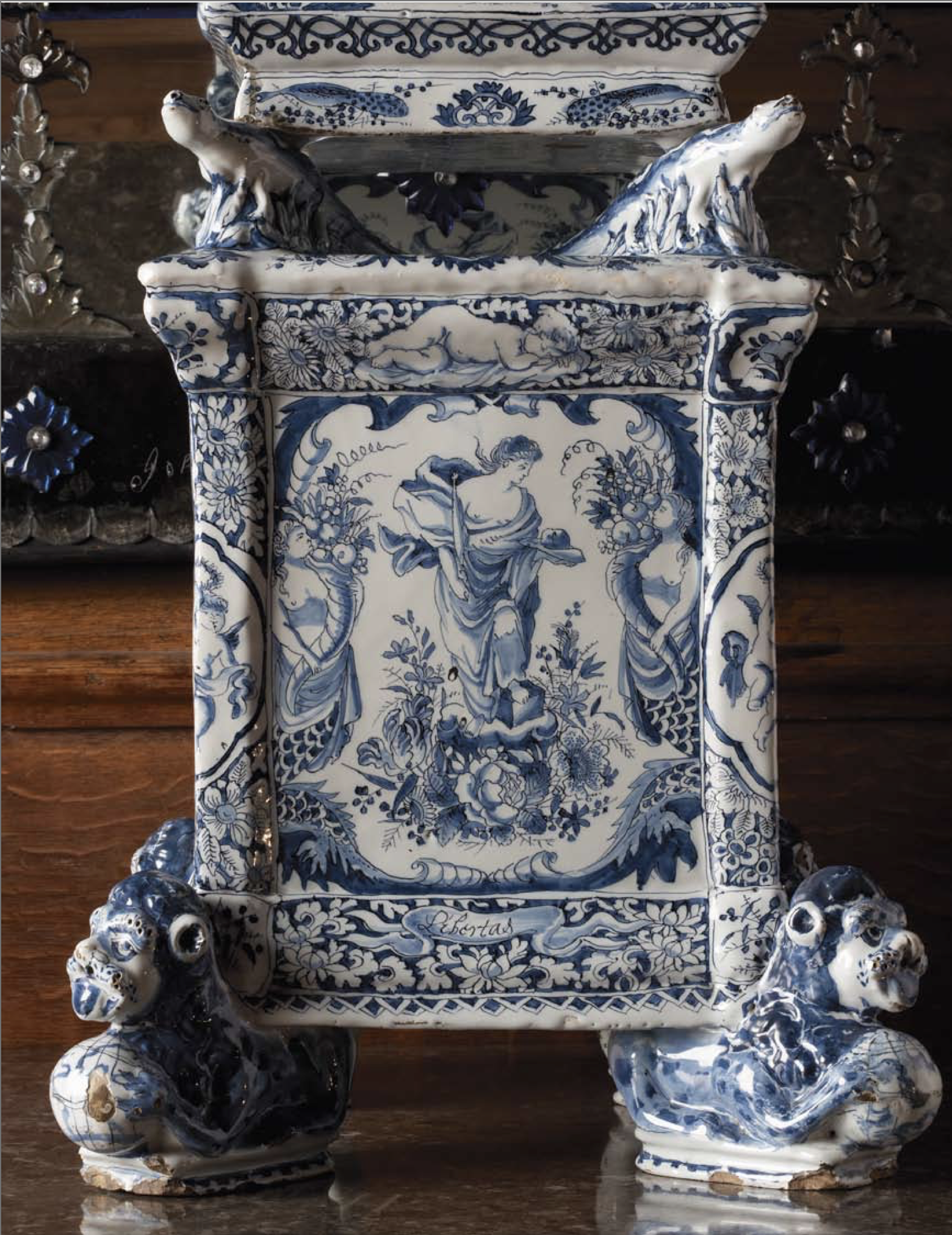 The largest flower vase in the Cavendish collection is hexagonal in shape. In addition there are at least six square flower pyramids and a vase with snake handles on a pedestal.6 Most of the objects are marked for Adrianus Kocx, the owner of De Grieksche A (The Greek A) factory from 1686 to 1701, the purveyor to William and Mary. The vases may have been among the "flower potts" transported from London to Chatsworth in 1695 or 1697, as Cavendish moved from Arlington House to Berkeley House in 1695. Since the eighteenth century, and probably earlier, they have been displayed in empty fireplaces in groups of five or more in the staterooms.7 Further, at least nine Delftware garden vases must have decorated the garden or the house during Winter time, as an inventory from 1795 shows, of which five still exist today. They are decorated with Cavendish's family crest including a burial crown and the Order of the Garter and are also marked for Adrianus Kocx.
1 S. Lambooy, a.o., Koninklijk Blauw, 2020, p. 133
2 Lambooy 2020 (note 1), p. 139
3 James's reign was unpopular with the Protestant majority in Britain, who feared a revival of Catholicism. Supported by a group of influential British political and religious leaders, William invaded England in what became known as the Glorious Revolution. In 1688, he landed at the south-western English port of Brixham. Shortly afterwards, James was deposed.
4  The Whigs were a political faction and then a political party in the parliaments of England, Scotland, Great Britain, Ireland and the United Kingdom. Between the 1680s and 1850s, the Whigs contested power with their rivals, the Tories. The Whigs merged into the new Liberal Party in the 1850s, though some Whig aristocrats left the Liberal Party in 1885 to form the Liberal Unionist Party, which merged into the Liberals' rival the modern day Conservative Party in 1912.
5  p. 151 Delfts aardewerk Koninklijk Blauw; Fourest, p.182: In 1694, William Cavendish, first duke of Devonshire, ordered forty pagoda vases for Chatsworth, together with a set of eight urns and a two-handled vase. Many of these pieces are marked for Adrianus Kocx.
6  Lambooy 2020 (note 1), p. 151
7  Lambooy 2020 (note 1), p. 151