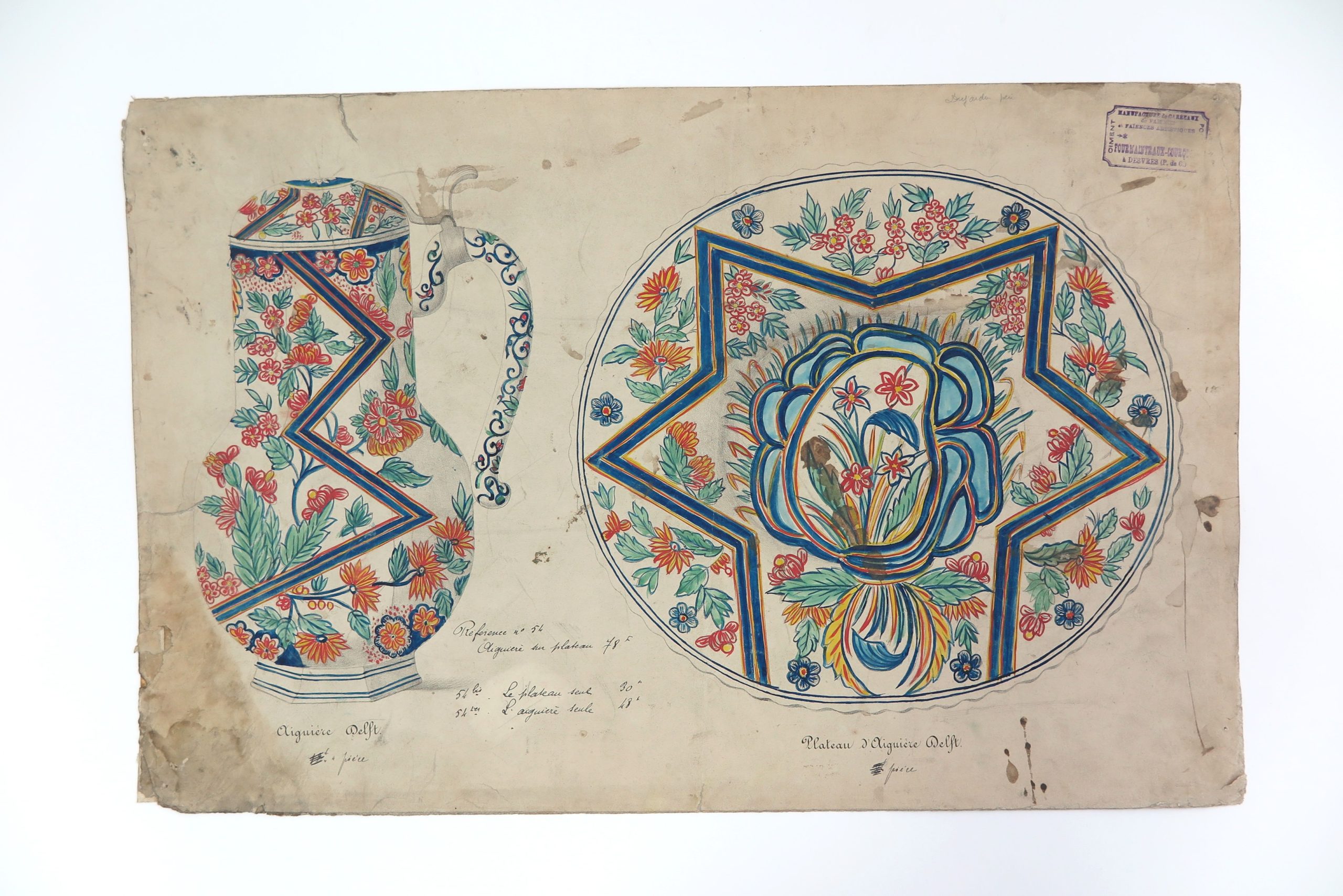 When Delft inspires Desvres by Sarah Vallin
Located in the Boulogne hinterland, Desvres has been producing pottery since Gallo-Roman times. The town, which now has a population of 5,000, welcomed its first earthenware factory in 1764–65, before seeing the rise of industrial-scale production during the nineteenth century, which peaked in the following century. Its famous tiles cemented its reputation well beyond the regional borders, but it was its artistic earthenware, inspired by historical styles, which would ultimately serve to showcase its craft.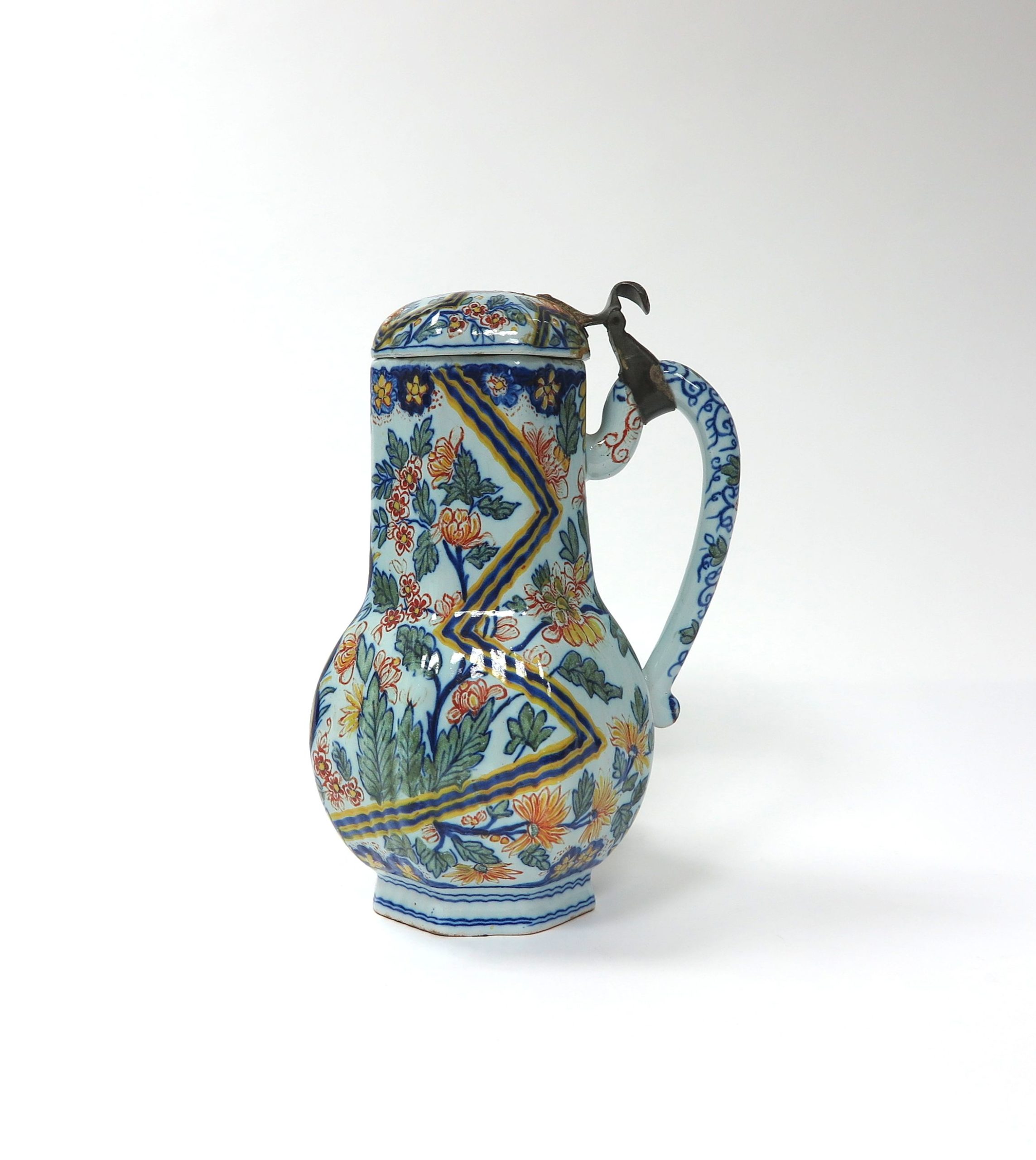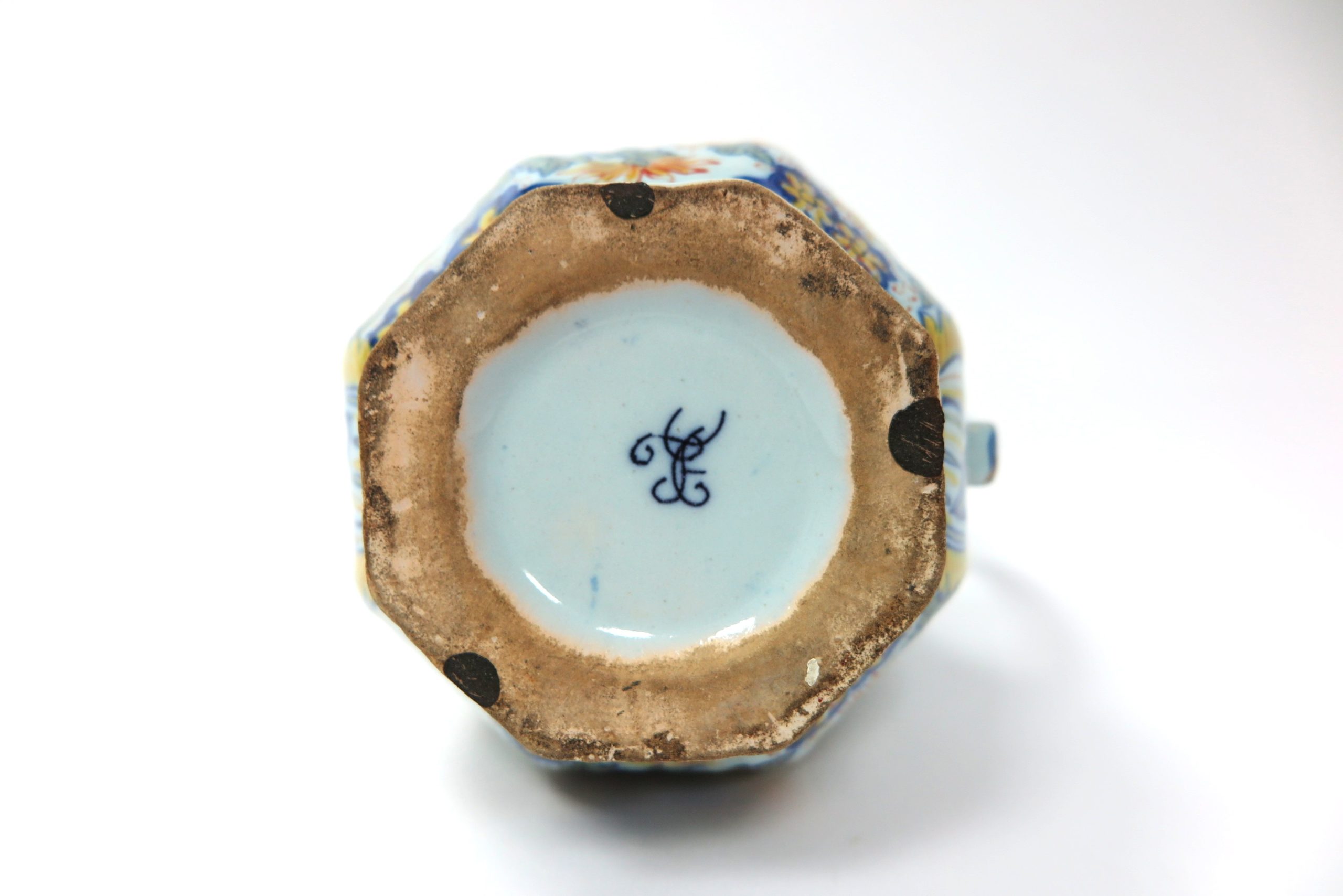 Among these styles still used to this day, there is one that stands out in particular: the Delft style. Although all the Desvres-based ceramics makers have adopted it, three of them have given it pride of place. We will explore their different and complementary approaches, which create the richness and uniqueness of the Desvres process.
The first of them was founded in 1863 by François Fourmaintraux. Dedicated to the manufacture of tiles, between 1870 and 1875, it embraced the reproduction of ancient earthenware at the instigation of the founder's wife, Célina Courquin. She captured the spirit of her time, which shed light on this past production and aroused renewed interest among collectors thanks to the development of museum collections and the publication of illustrated studies. The lithographed plates of these studies went on to serve as models for the earthenware manufacturers, for the shapes and decorations as well as for the markings.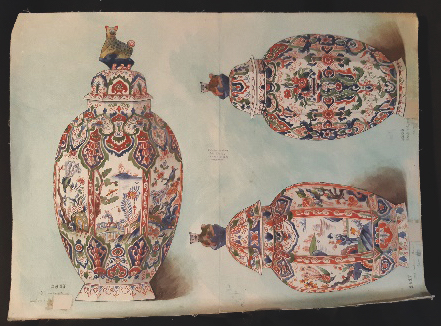 In 2017, the Desvres Museum of Ceramics acquired an astounding set of watercolors from this pottery maker, covering at least a period between 1889 and 1921. These so-called hand-painted plates form a vast repertoire of shapes and decorations. The objects depicted are accompanied by printed or handwritten notes indicating the styles used and their decorations (fig. 1, 2 and 3). We notice that the word "Delft" is used above all to identify the most often "ribbed" shapes, and not the decorations associated with them: these are interchangeable, and you can just as easily find a Delft cornet vase or planter with "Rouen à la corne" decoration.
The Fourmaintraux-Courquins therefore laid the foundations for what would become Desvres' great specialty: the combination of shapes and decorations without stylistic rule or concern for historical accuracy. Their approach, in fact, did not aim to imitate the original model, but rather sought to reconcile attractiveness and profitability. Combinatorial art, as such, made it possible to expand the catalogue and reach a wide audience. In addition, the earthenware maker painted his own signature on the reverse of the pieces, and never that of the Delftware makers.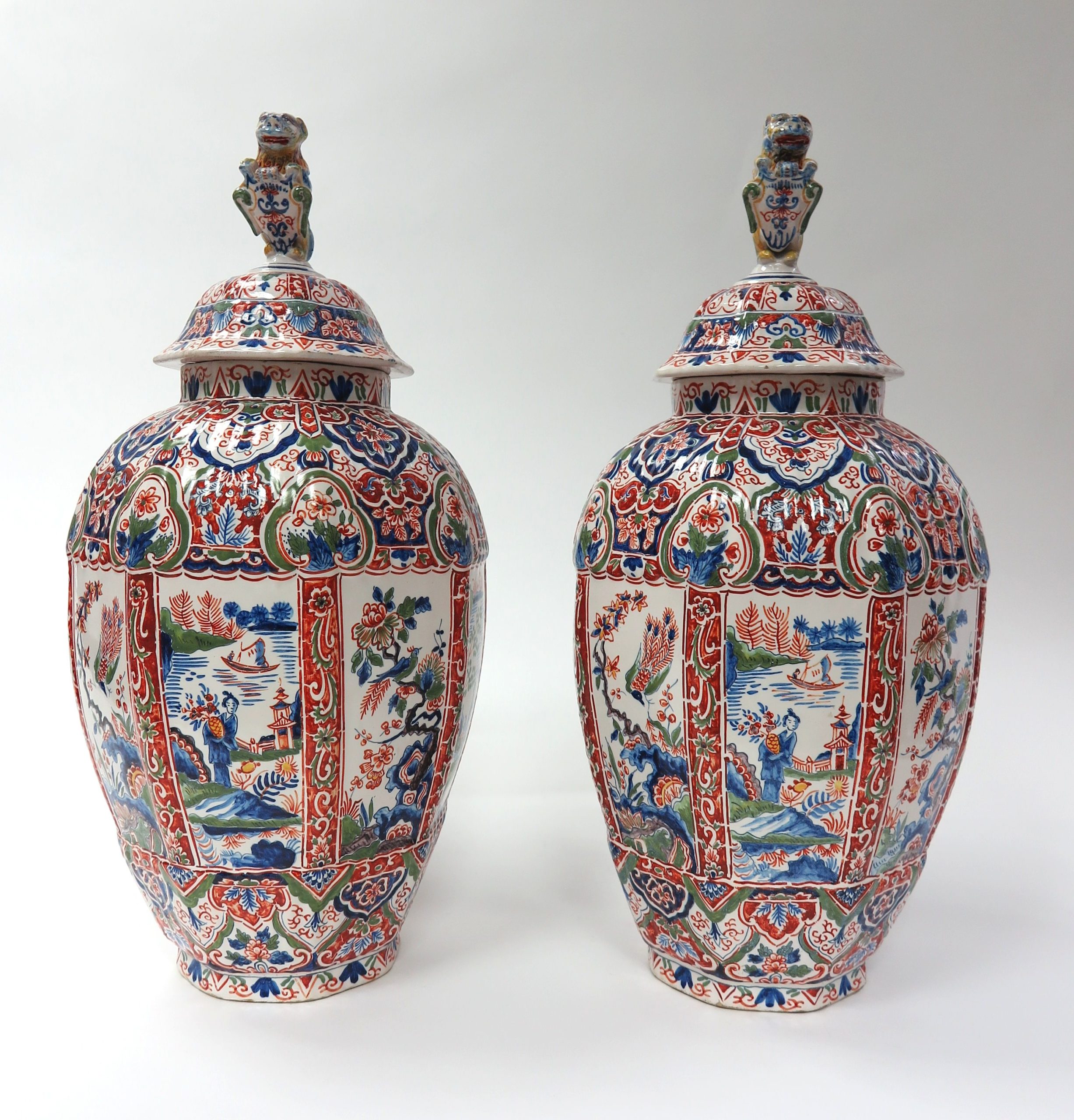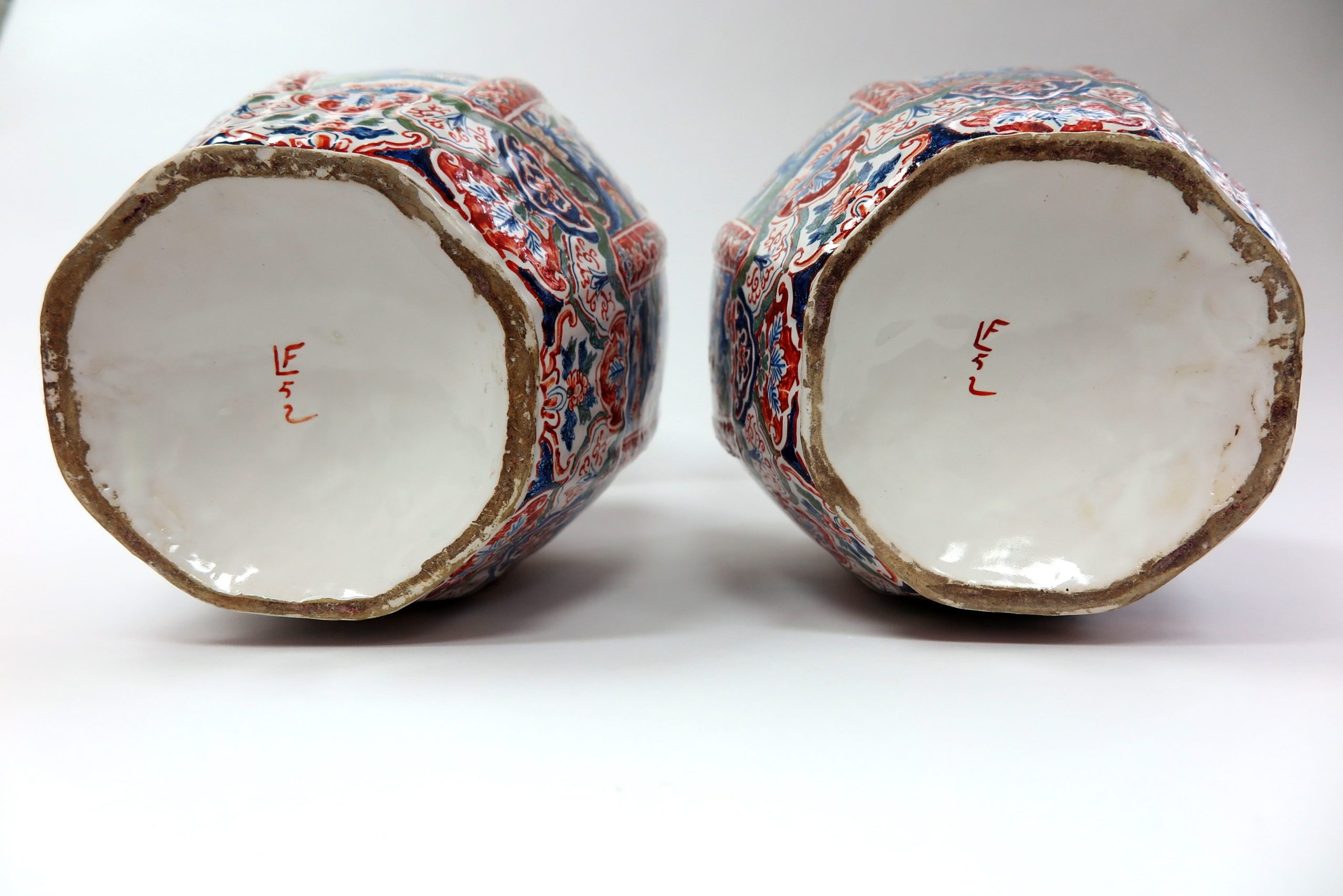 With the arrival of Georges Martel in Desvres in 1900, the Desvres Delftware saw a change in direction. The Géo Martel pottery factory aimed to be part of a historical lineage, to appear as a worthy heir to the Delft predecessors, whose models it sought to reproduce to the best possible standard, as well as mastering their spirit, while creating its own "authentic decorations". Technical perfection was not the only motivation of Georges Martel, who had a flair for aesthetics. His watercolors themselves are testament to his clear artistic talent. The objects depicted are painted with finesse, attention to detail and sensitivity (fig. 4). Contrary to what we saw with the Fourmaintraux, the styles are not intended to mix either on the plates or on the pieces.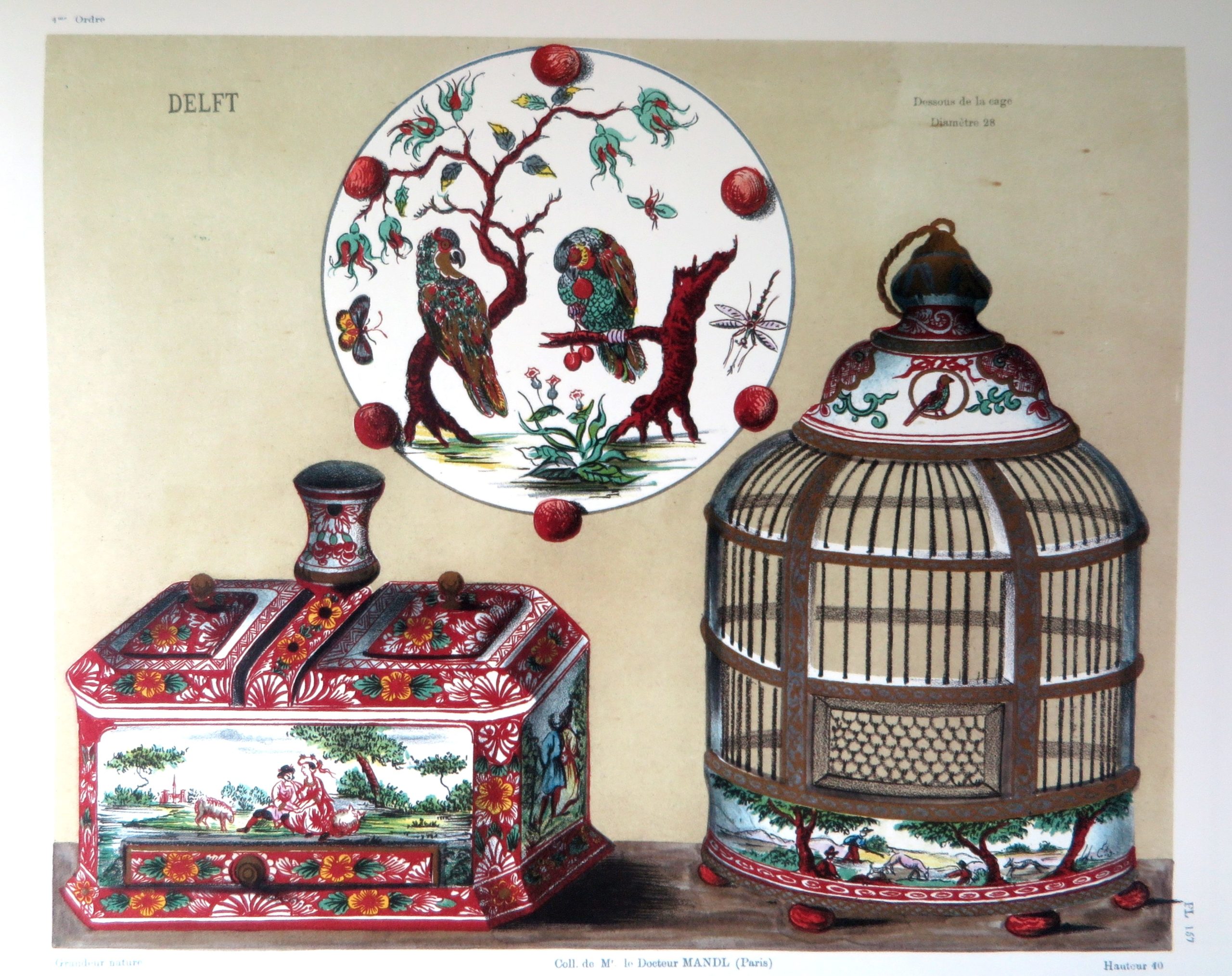 Combining purism and invention, Delftware from the early decades of Géo Martel arouses confusion, and even deceives collectors: its quality is combined with signatures of Delftware makers on the reverse (fig. 5 and 6). Nowadays, most of these pieces are mistaken for eighteenth or nineteenth-century Delftware in French auction houses. This Delftware approach, however, was emulated in Desvres and a rival entered the competition in this field: the Masse earthenware factory, which became Masse Frères in 1942.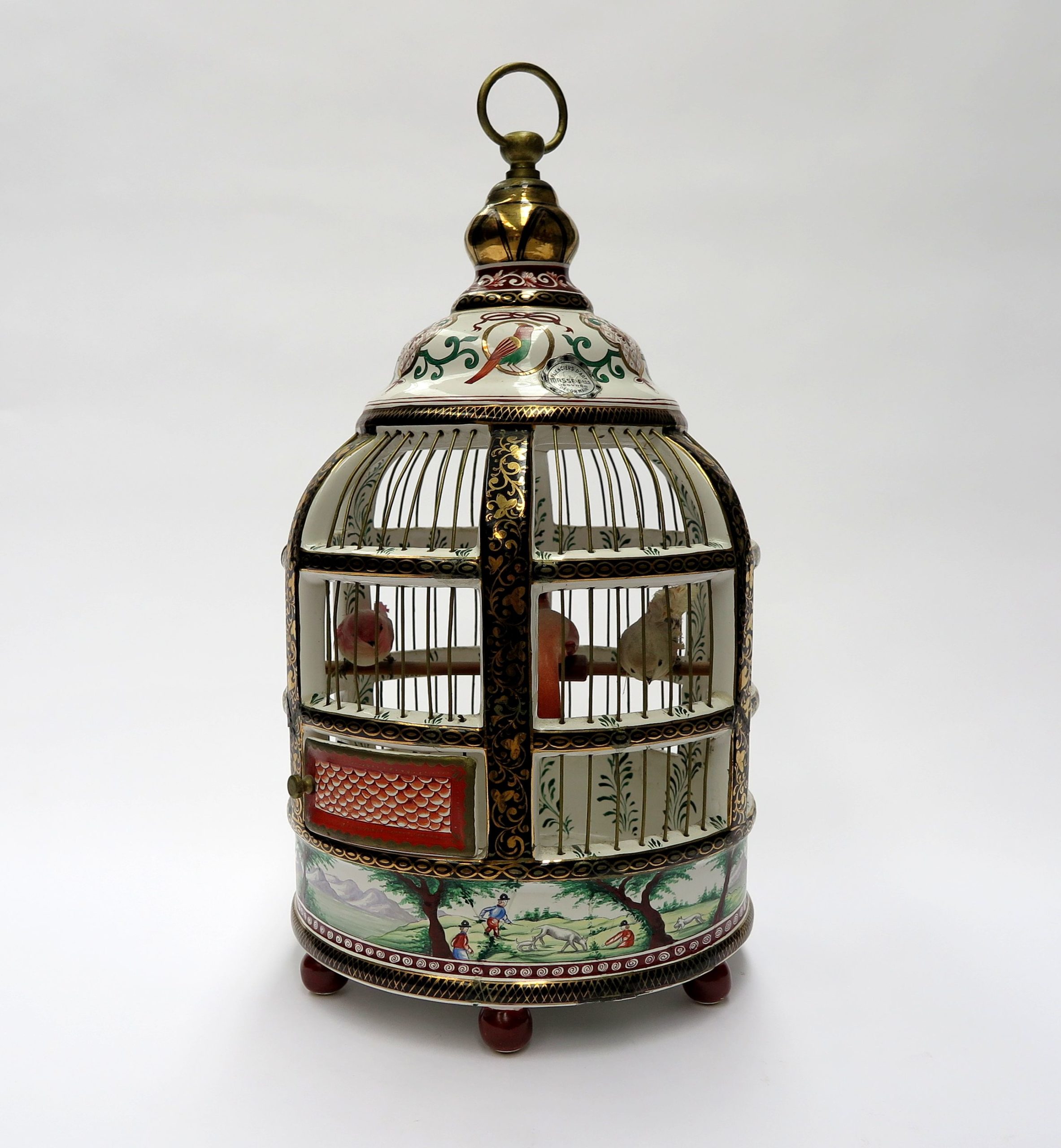 Taking over the work of a brother of Fourmaintraux-Courquin in 1903, Francis Masse broke away from the Fourmaintraux approach in favor of further developing the style pioneered by Géo Martel. Quality pieces bearing the signatures of Delftware makers emerged in the first half of the twentieth century. In the 1950s, especially for the most remarkable pieces, they moved towards the petit feu firing technique, which allowed gold decoration to be applied. The lithographs by Ris-Paquot then inspired the creation of spectacular pieces (fig. 7, 8 and 9). Up until the 1980s, many of them were purchased by the Dutch earthenware maker and collector, Baauw, who considered Desvres as an equal to Delft. These pieces bear the signature of Masse, that of Delftware makers, or sometimes both. It is not uncommon to also find the name of the decoration as well as the word "handmade".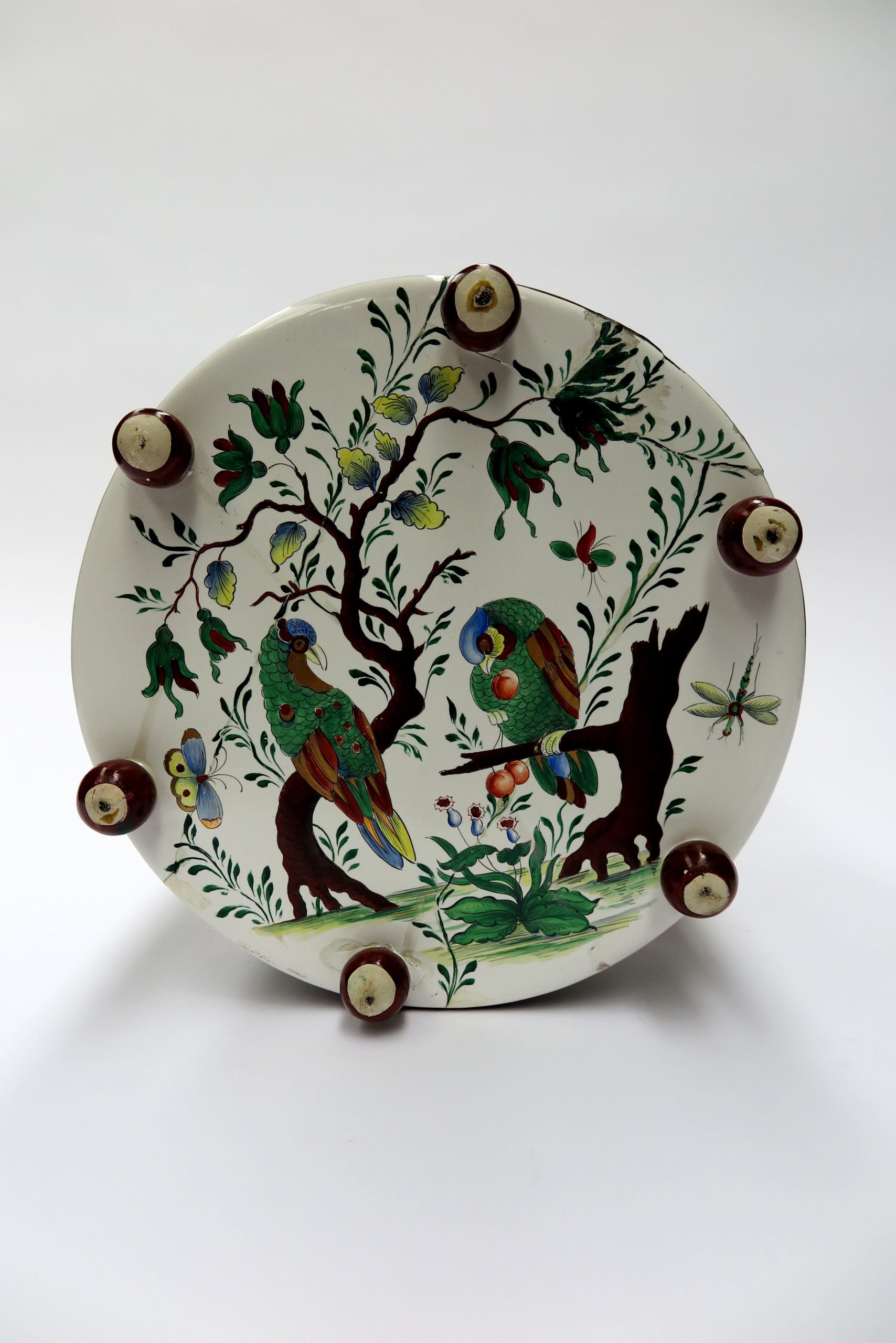 These few elements and examples show us the extent to which "Delftware" was an integral part of Desvres production during the industrial era. The topic is so vast and rich that it is far from being fully understood. Amateurs and specialists – do not hesitate to contact us to take part in its exploration!
Images
Fig. 2, Polychrome grand feu pewter mounted ewer with bliksem (lightning) pattern decoration. H. 23 cm. Fourmaintraux-Courquin, the Belle Croix site, Desvres. Circa 1890. Collection Maison de la Faïence – Desvres Museum of Ceramics. © Desvres Museum of Ceramics.
Fig. 3, Detail of the bottom of the ewer. Marked with the interlaced letters F and C in blue for Fourmaintraux- Courquin © Desvres Museum of Ceramics.
Fig. 4, Watercolor, Three Delftware cashmere palette vases. Ink and gouache on paper. H. 50 x L. 65 cm. Géo Martel, Pont d'Échau site, Desvres. Between 1900 and 1914. Private collection. © DR
Fig. 5, Pair of polychrome grand feu ovoid octagonal reeded vases, surmounted with a Fo dog knop holding a coat of arms. Decorated in the cashmere palette with chinoiserie figural scenes, alternated with floral motifs and stylized pierced rock work. H. 50 cm. Géo Martel, Pont d'Échau site, Desvres. Between 1900 and 1924. Collection Maison de la Faïence – Desvres Museum of Ceramics. © Desvres Museum of Ceramics.
Fig. 6, Detail of the bottoms of the covered vases. Marked with the letters LVE in iron-red for Lambertus van Eenhoorn, De Metaale Pot (The Metal Pot) factory (1691-1724). © Desvres Museum of Ceramics.
Fig. 7, Colorized plate no. 157, extract from Ris-Paquot, Histoire générale de la faïence ancienne française et étrangère, 1874 & 1876. Delft inkwell and cage. Polychrome lithograph. Reprint in facsimile, published by Bibliothèque des Introuvables, 2007. © Desvres Museum of Ceramics.
Fig. 8, Polychrome grand feu and gilded bird cage, with hunting scenes and ornamental motifs. H. 52 cm. including ring. Masse Frères, Gazon site, Desvres. Circa 1960-70. Private collection. © Desvres Museum of Ceramics.
Fig. 9, Detail of the bottom of the bird cage with birds perched on branches with plant motifs arranged in fine branches to hide the cracks of the broken glued object (later addition, cold painted). © Desvres Museum of Ceramics.
Text by
Mme Sarah Vallin
Director of the Desvres Museum of Ceramics