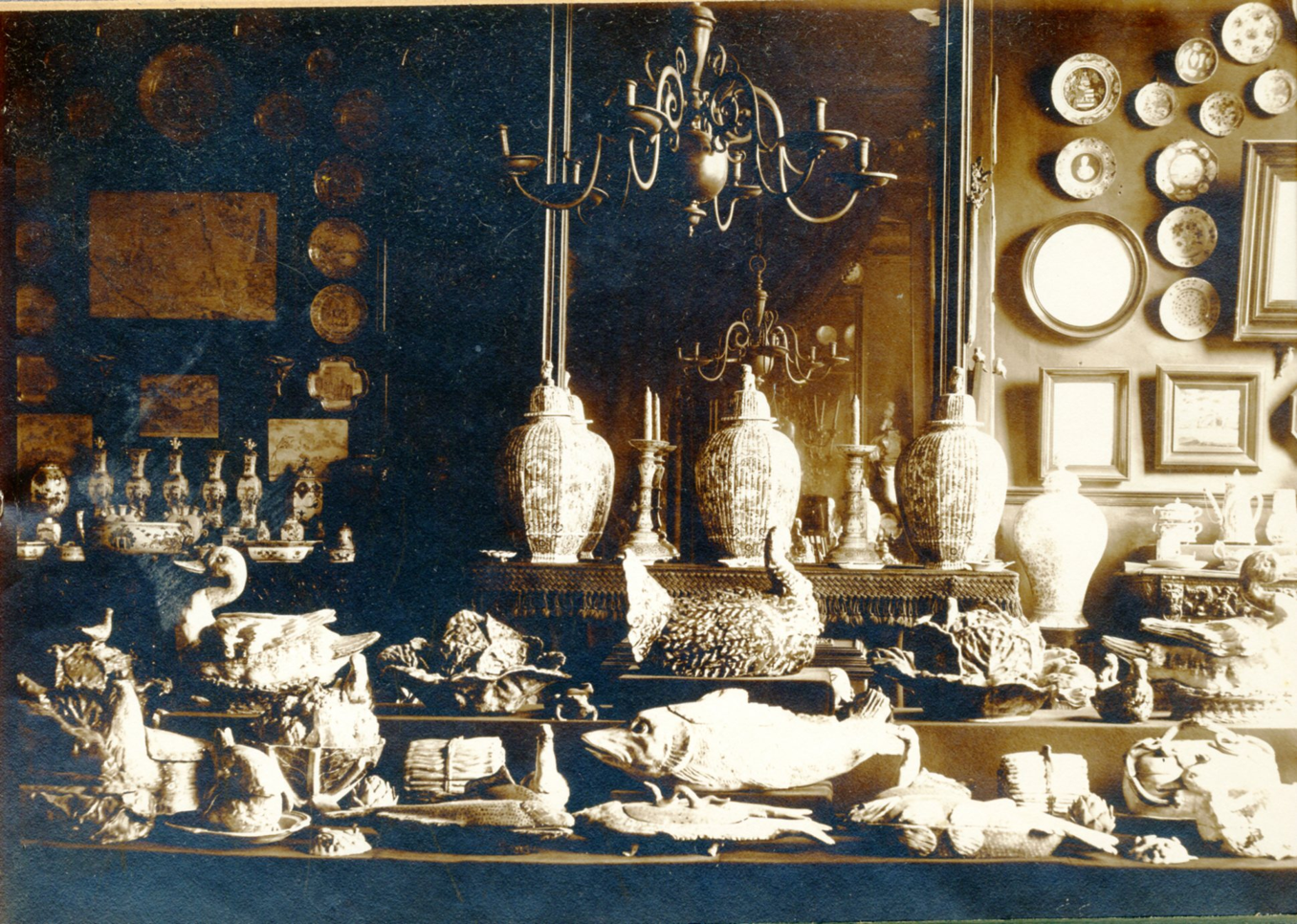 The Evenepoel Collection at the Art & History Museum in Brussels by Valérie Montens
In 1911, Albert Evenepoel (1835–1911) bequeathed his formidable collection of Dutch earthenware to the Museum of Decorative and Industrial Art in his home town. This generosity was the culmination of a life dedicated to earthenware, and more specifically to the production of Delft in the seventeenth and eighteenth centuries.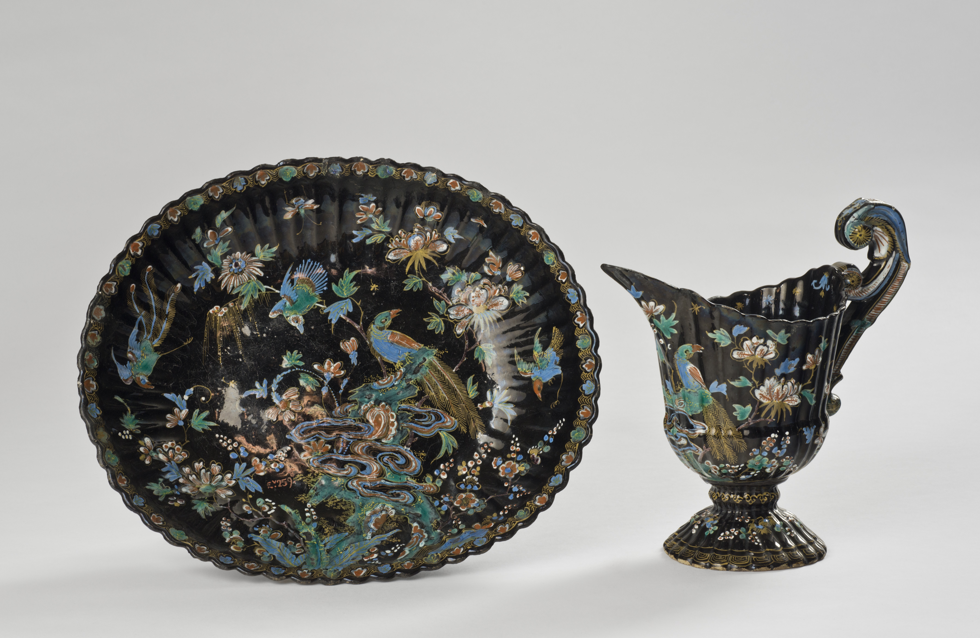 Indeed, for over 40 years, the collector built a huge collection of ceramics in the family-run mansion where he lived on Rue Royale in Brussels. Unmarried, he shared his love for art with two of his brothers, Henri and Louis. Both of them helped him write the chapters on ceramics in the catalogue of the Retrospective Exhibition of Industrial Art held at the Palais du Cinquantenaire in 1888. Albert Evenepoel exhibited more than 150 items from his personal collection; besides earthenware from Brussels and other Belgian production centers, the vast majority of the items were Dutch.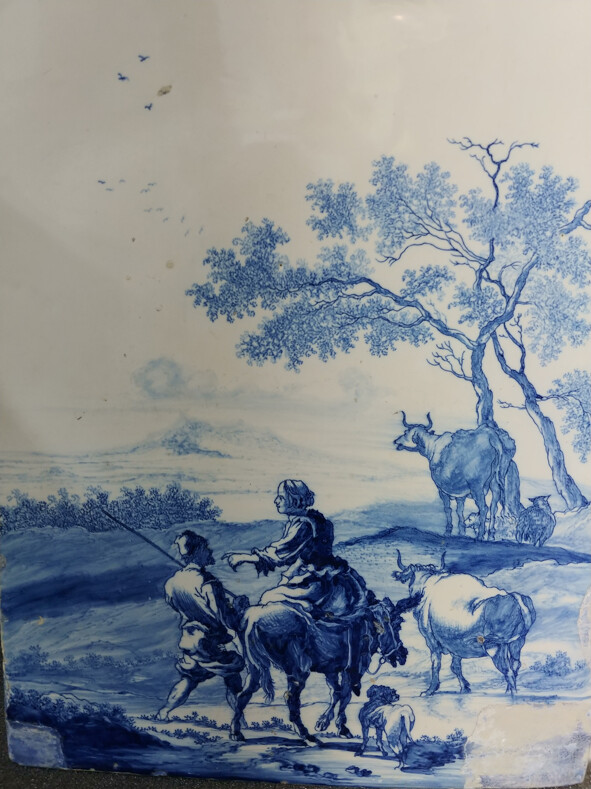 Although it is not known exactly when and under what circumstances Albert Evenepoel started collecting, archival documents show that from the 1870s onwards he regularly visited antique shops and bought (or had bought) his pieces of art in Brussels as well as in Paris, The Hague, London and Berlin. The notebooks in which he himself wrote the inventory of his Delft and Arnhem collection mention several important sales that took place in the late nineteenth century, for example involving Demmin, Dr. Mandl, Fétis, the Duke of Hamilton and Sierstopff.
At the dawn of the twentieth century, the Evenepoel collection was one of the largest collections of Dutch earthenware in the world, tracing the entire history of this technique in Delft in the seventeenth and eighteenth centuries. It includes plates, dishes, jugs, butter dishes and salt shakers of various shapes decorated in blue and white or polychrome, sometimes gilded, and inspired by Asian or European designs. There are also many decorative pieces like garnitures comprising several vases, flower vases, polychrome figurines, etc.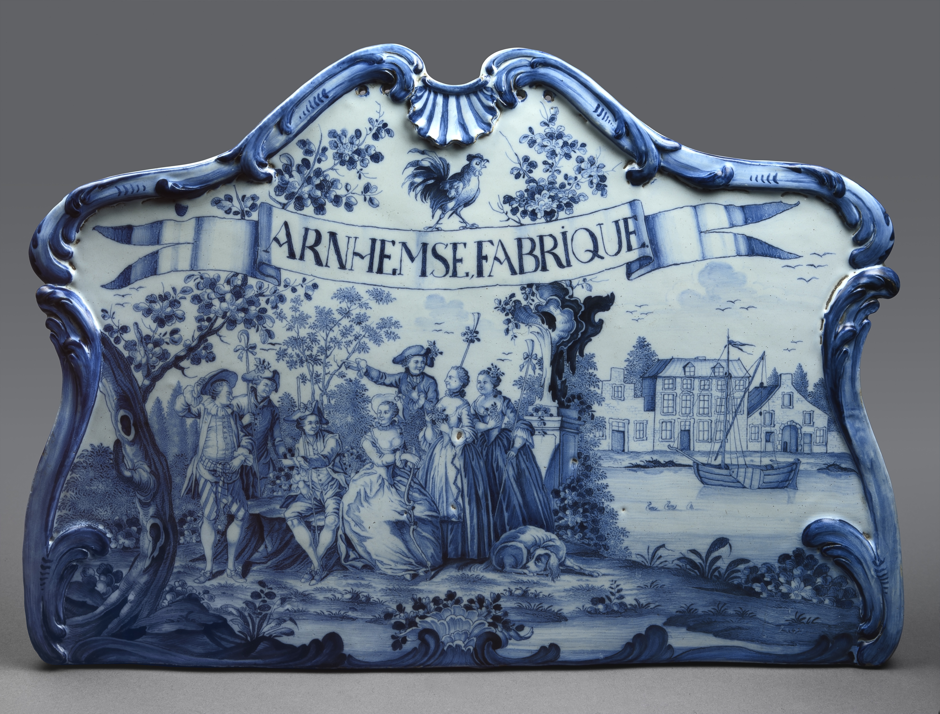 If the Evenepoel collection is so famous, this is mainly thanks to the earthenware with colored ground which is particularly rare. In addition to a beautiful assemblage of Black Delftware painted in various colors, the collection includes examples with olive and brown ground featuring a beautiful, Chinese-inspired yellow decoration – not to mention the imitations of Persian blueware of Nevers, the items with yellow ground and turquoise-green ground.
It also brings together an incredible collection of more than seventy decorative plates which are painted in blue or grand feu (high temperature) and petit feu (low temperature) colors.
In addition, there are some very rare earthenware objects produced by Johan van Kerckhoff's factory in Arnhem in the mid-eighteenth century and some pieces from Rotterdam.
Text by:
Mme. Valérie Montens
Curator of Ceramics and Glass Collections, Europe
Art & History Museum, Brussels