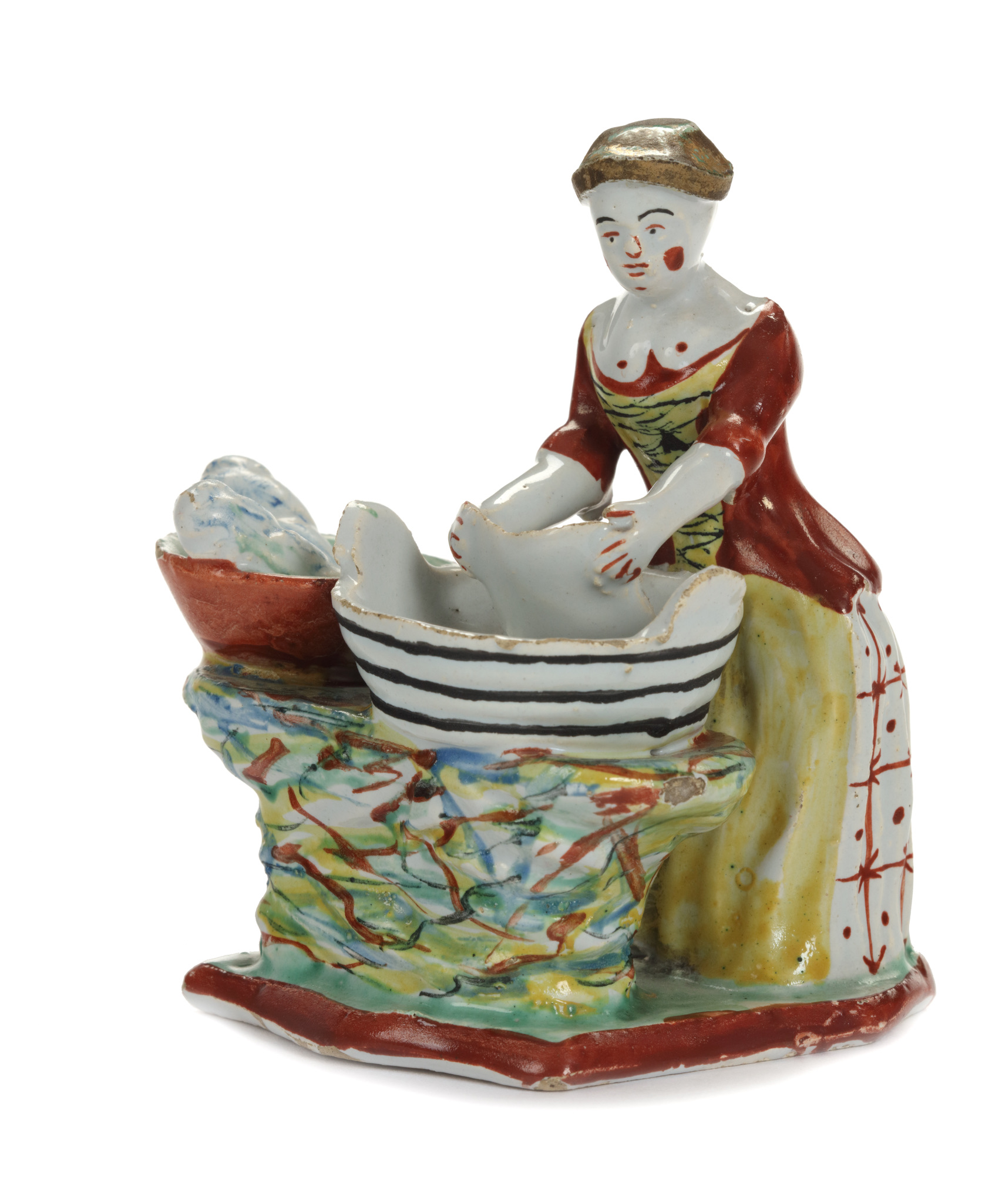 Polychrome Petit Feu Figure of a Laundress
Every month we present you a special object from the Aronson Antiquairs' collection. This month, we would like to show you this Polychrome Petit Feu Figure of a Laundress from circa 1765.
In the 1800s, washing garments was a time-consuming task. The majority of household instructions suggested soaking the garments in water overnight. Clothing would be washed, boiled or scorched, rinsed, wrung out, mangled, dried, starched, and ironed the following day, frequently with the same operations repeated throughout. Up to three repetitions of scorching and rinsing were advised in some manuals. Women of the time used a number of stain-removal techniques to keep whites white. For instance, several books indicated that white clothing might be cleaned of iron rust by soaking it in sour milk. Lime chloride, salt ammonia, or spirits of wine can all be used to remove fruit or wine stains. Also, a few drops of oxalic acid or sorrel salts can be used to erase ink.
Small genre figures of this type, often modeled as artisans, craftsmen or market folk, were inspired largely by German porcelain prototypes, which in turn were derived from graphic sources. Probably the most famous group of genre figures is the Meissen porcelain 'Cris de Paris' series; the series of Parisian street vendors modeled by Peter Reinicke after the drawings by Christoph Huet dated 1753. By the very nature of the medium, the porcelain genre figures, in spite of their humble subjects, have a certain, if accidental, elegance, whereas the Dutch Delftware genre figures, such as the present woman at work, often have an intentional folk appearance and amusing quality.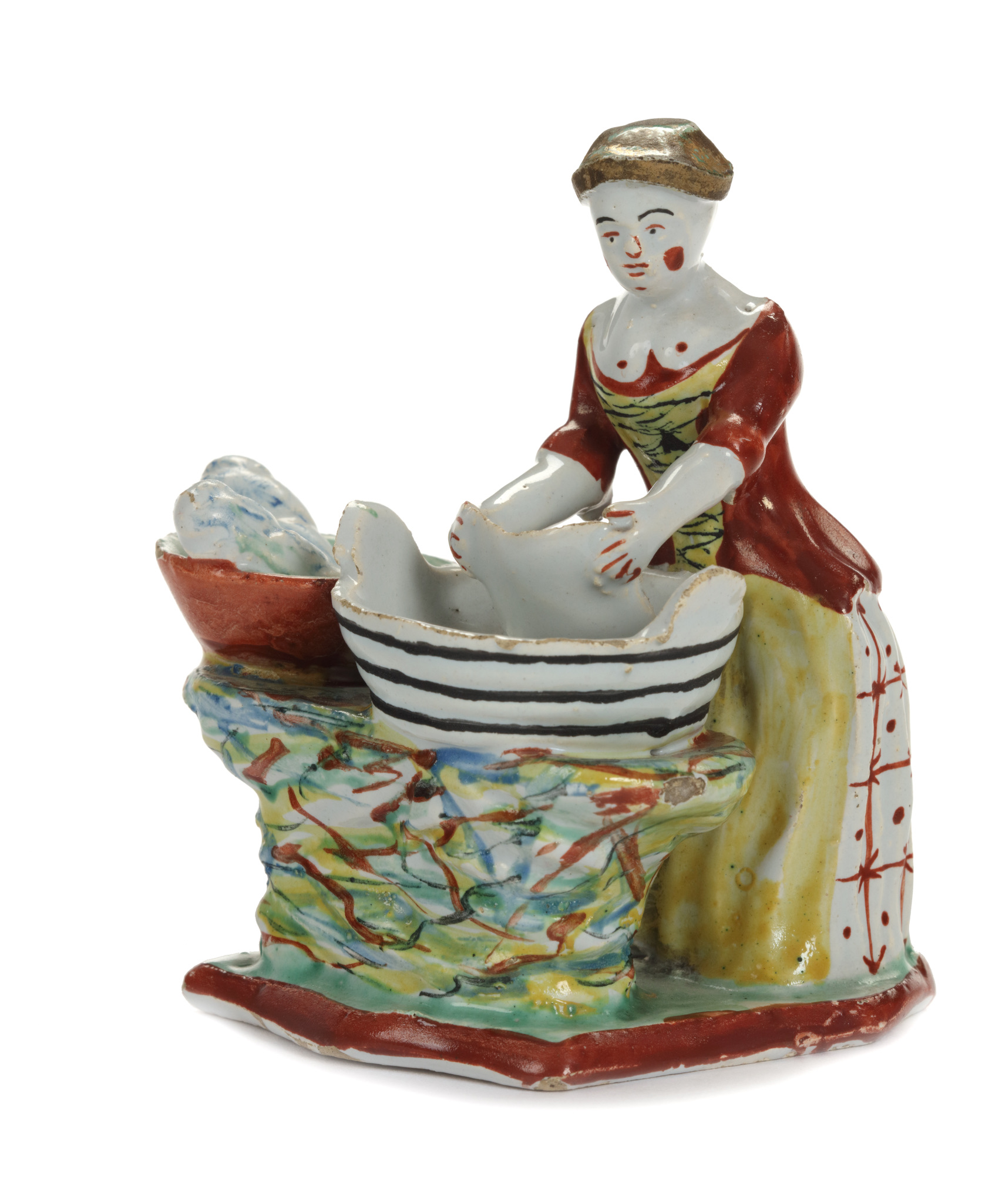 Polychrome Petit Feu Figure of a Laundress
Delft, circa 1765
The washerwoman with iron-red-delineated facial features, wearing a yellow hat and apron, an iron-red bodice and iron-red patterned white dress, holding a piece of cloth held with both hands and dipping it into the black striped oval tub set before her on a yellow, green, iron-red and blue marbleized rock on which is also set another iron-red tub with two rolls of blue cloth, and standing on a green octagonal low mound base and iron-red rim.
Height: 10.5 cm. (4.1 in.)
Price: € 7.500 (appr. US$ 7,000)