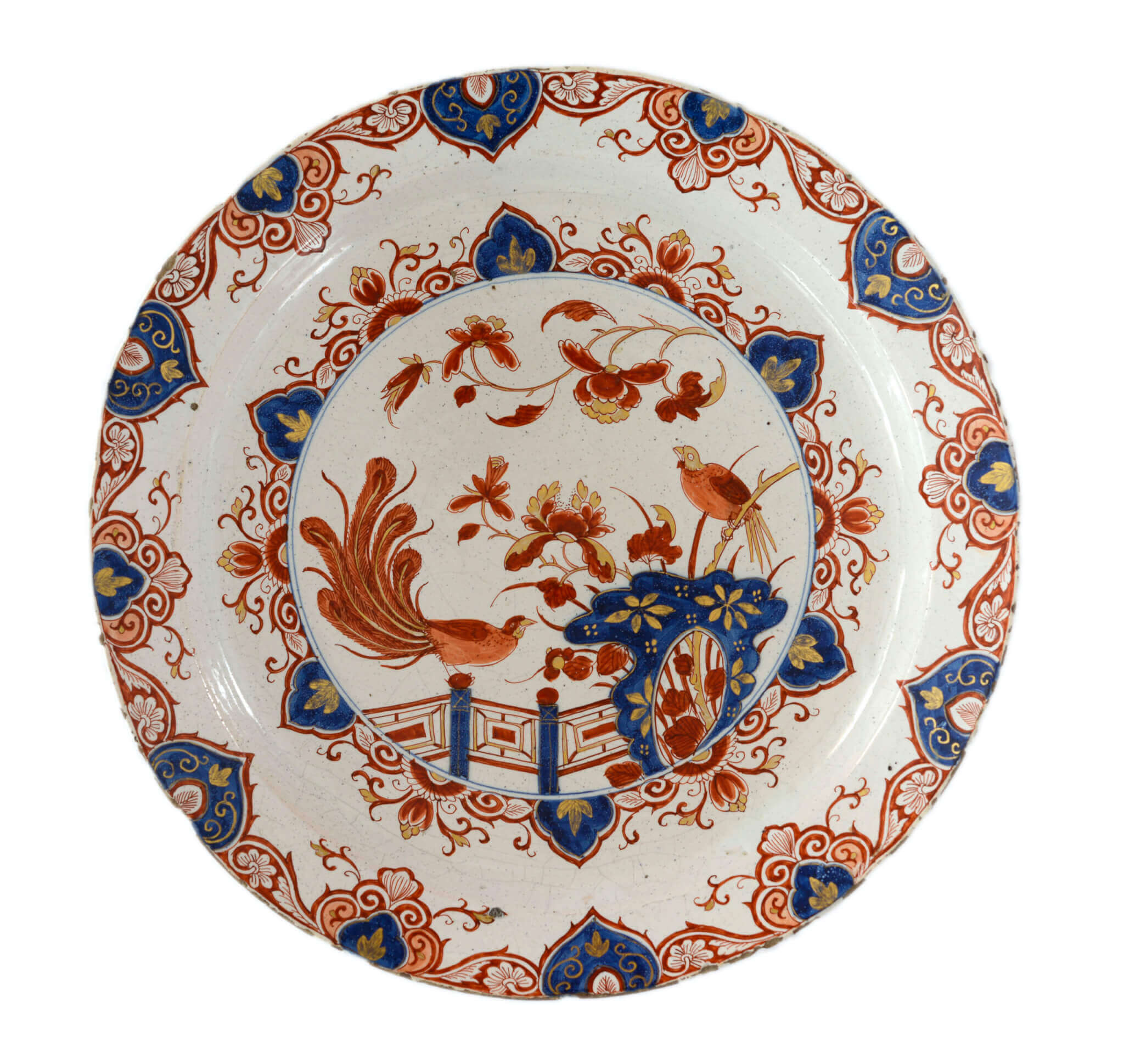 Polychrome and Gilded 'Imari-Style' Charger
Every month we present a special object from the Aronson Antiquairs' collection. This month we would like to show you this polychrome and gilded 'Imari-style' charger, which is marked for Pieter Adriaensz. Kocx, the owner of De Grieksche A (The Greek A) factory from 1701 to 1703, or his widow Johanna van der Heul, the owner of the factory from 1703 to 1722
The Japanese Imari porcelain wares, which are known for their rich blue, red and gold decoration, were at first intended for the Dutch East India Company's own use in Batavia or for trade in Asia and, lastly, for the home market. Based on its limited importation and high cost in comparison to Chinese porcelain, Japanese porcelain could only satisfy a small demand in the Netherlands. However, Imari porcelain was exceptionally popular in the Netherlands throughout the whole eighteenth century.
Delftware potters seized the opportunity to capture this sector of the market with wares inspired by the popular Japanese objects. Soon after the first pieces of Japanese Imari porcelain arrived in the Republic, the colorful Delftware objects were produced. The Imari porcelain was an inexhaustible source of inspiration for the Delft potters. The Imari-style palette briefly adorned all sorts of utensils that responded to the latest fashion in dining objects and interior decoration.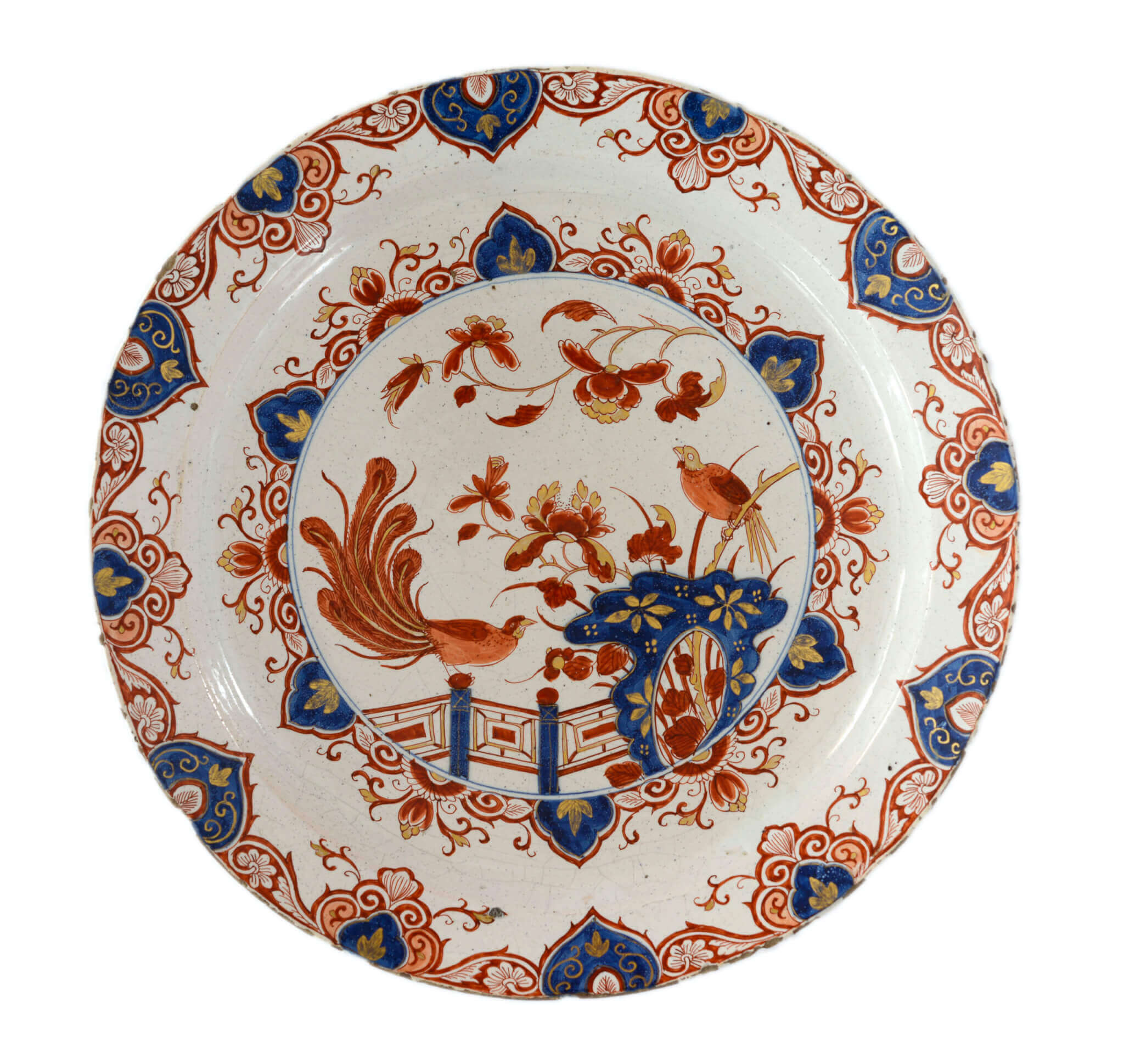 Polychrome and Gilded Charger
Delft, circa 1710
Marked PAK in iron-red for Pieter Adriaensz. Kocx, the owner of De Grieksche A (The Greek A) factory from 1701 to 1703, or his widow Johanna van der Heul, the owner of the factory from 1703 to 1722
Painted in an Imari palette of blue, iron-red, salmon and gold with a pheasant perched on a fence beside a pierced rock amidst flowers with a bird perched on a sprig underneath a flowering branch, all within a roundel of foliate lappets and scrolls, repeated on the scalloped rim.
Diameter: 34 cm. (13.4 in.)
Provenance: The Anton F. Philips (1874-1951) Collection, Eindhoven, and thence by family descent