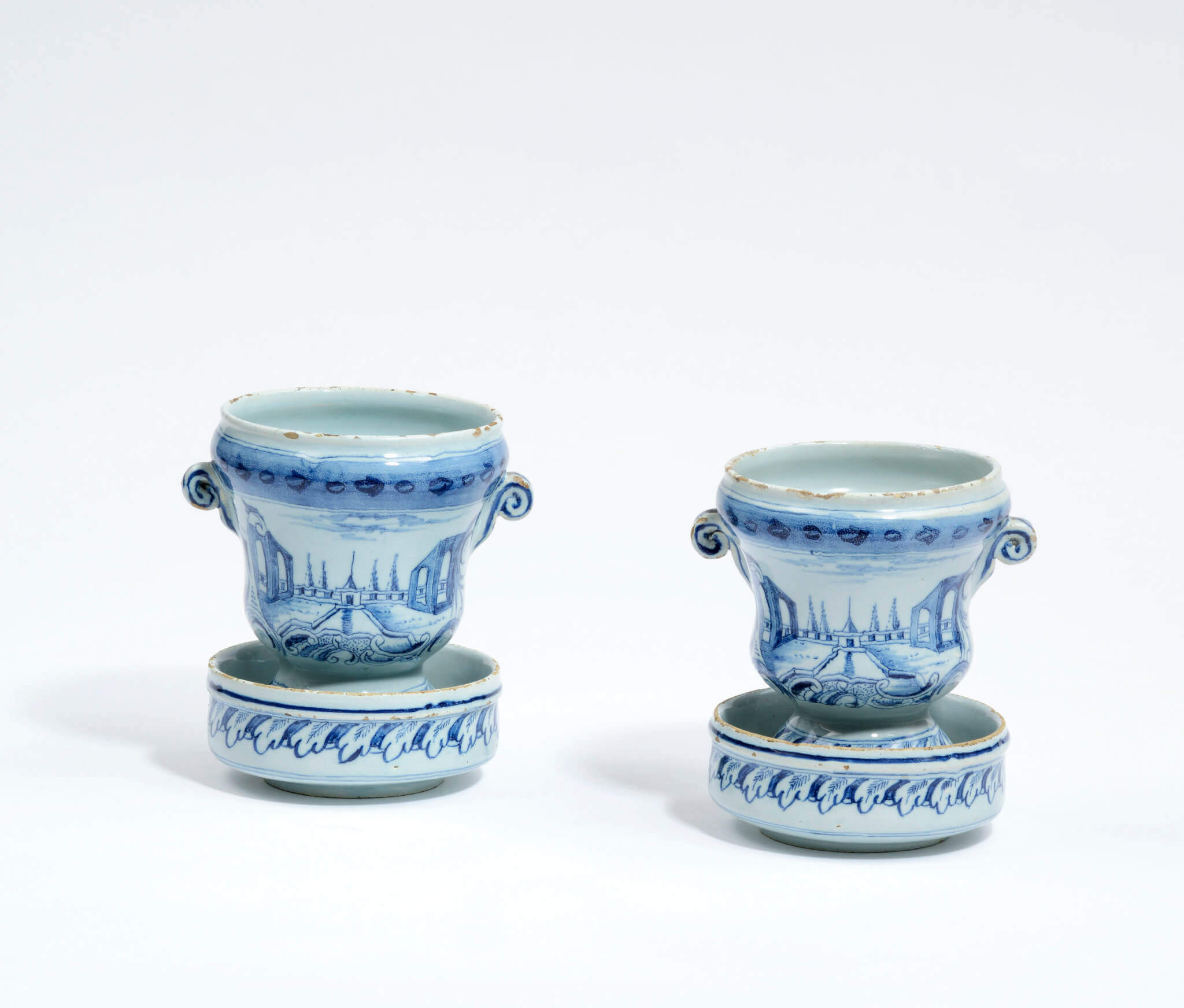 Pair of Small Blue and White Jardinières with Stands
Every month we present you a special object from the Aronson Antiquairs' collection. This month, we would like to show you this pair of small blue and white jardinières with stands from circa 1780.
In the second half of the 17th century many of the wealthy urban bourgeoisie built country residences (Buitenplaatsen) along the Amstel, Spaarne and Vecht Rivers, which were landscaped with beautiful Dutch baroque gardens. Their classical design was greatly influenced by the architecturally disciplined plan of French gardens, notably the gardens of Versailles. Characteristic of the Dutch garden was a central allée that ended on the central axis of the estate, with which the garden should form a unity. These gardens often included parterres of flowers and plants in geometric designs, avenues and promenade walks, berceaux ('loofgang' or long arbors), trimmed hedges, lanes lined with trees and a large pond with fountains.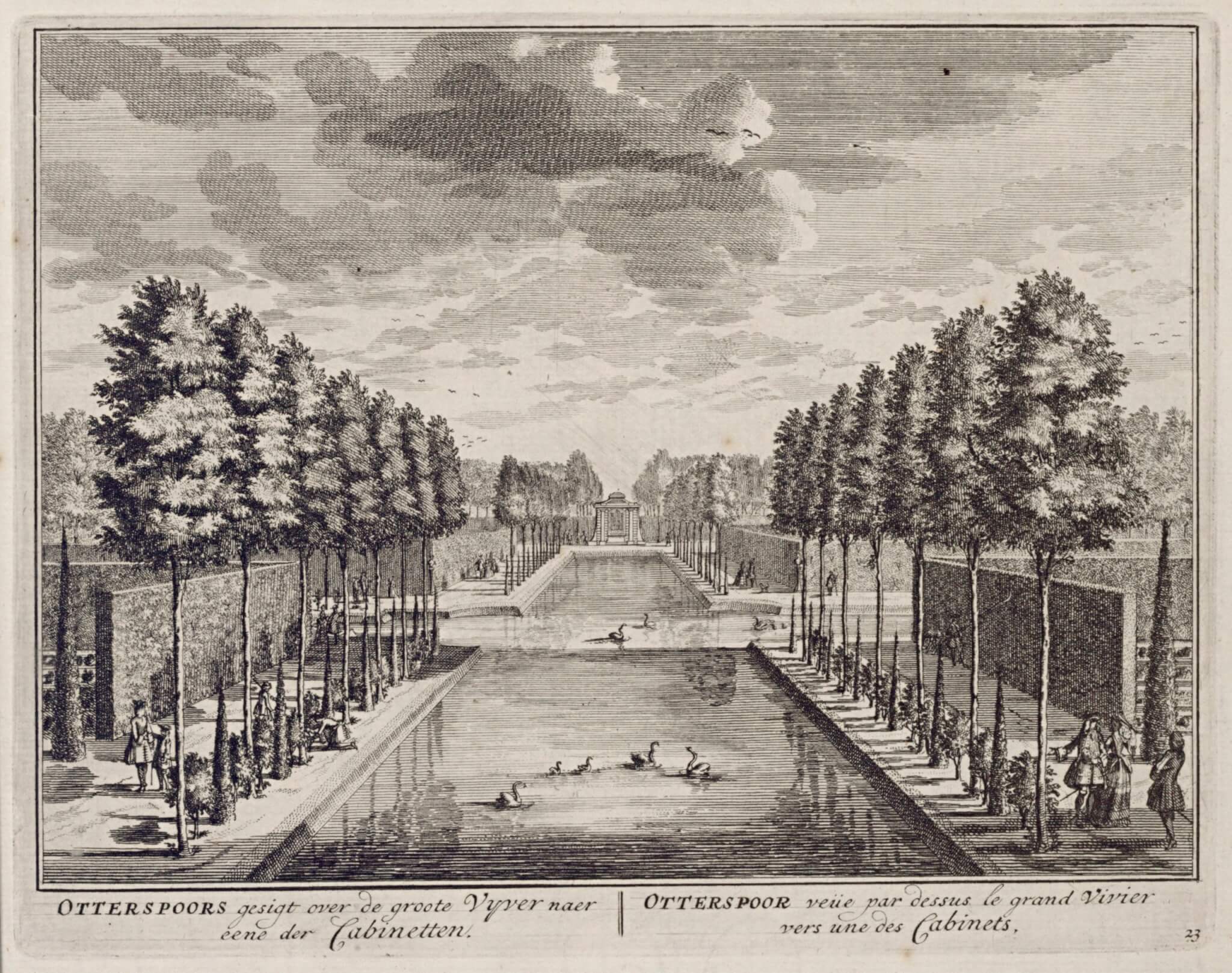 Pair of Small Blue and White Jardinières with Stands
Delft, circa 1780
Marked LPK in blue for De Porceleyne Lampetkan (The Porcelain Ewer) factory
Painted on the front and reverse of the campaniform body with a garden pool before a gazebo between balustraded structures, all in a scrollwork panel, the sides with scroll handles, the blue-cupped rim with blue roundels, the domed circular foot with four pierced holes for drainage and a border of stylized leaves repeated on the circular stands.
Heights: 11.6 cm. (4.8 in.)
? Sold