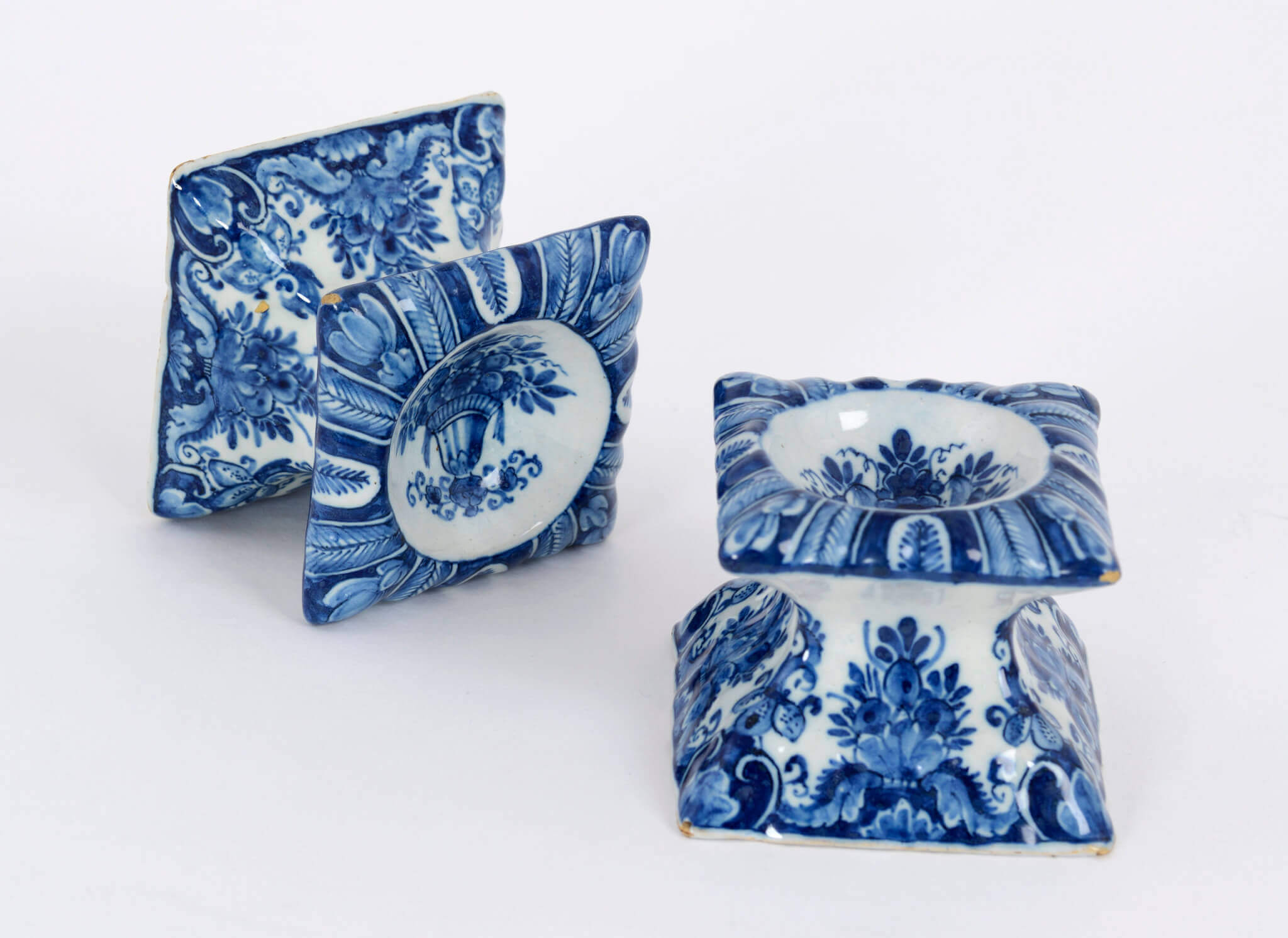 Pair of Blue and White Salt Cellars
Every month we present you a special object from the Aronson Antiquairs' collection. This month, we would like to show you this pair of blue and white salt cellars marked for Lambertus van Eenhoorn from circa 1710.
Salt has been an invaluable commodity for thousands of years, used to preserve and flavor food and traded as currency. Universally valuable, salt became used as an international currency. Ancient Roman soldiers received a payment of salt, and the Latin word for salt, salarium, forms the root of the word "salary" as a result. Salt was the one of the first items taxed, in China around 2000 BC. Therefore it is not surprising that salt was an important centerpiece of both the Medieval and Renaissance tabletop. Salt cellars, or simply "salts," were used to contain the precious mineral at the table, with the earliest examples found in classical Rome.
Salt cellars are especially conspicuous objects on the feast tables of medieval paintings because there was so little else on the table during the era. Over the centuries, salt became more available, but through the seventeenth and into the eighteenth century it remained an important indicator of wealth and status on the dining table. The presentation vessels were often sizable and impressive. With the development of dinner services in the eighteenth century, including their array of various useful and often ornamental wares, such as candlesticks, cruet stands, sauceboats and every style of dish and plate, the salt cellars became smaller and more numerous on the table. The large single standing salt cellars had fallen out of fashion, and were used only ceremonially on special occasions. Although the salt cellars became smaller in size, their decoration was as elaborate as on the earlier ones.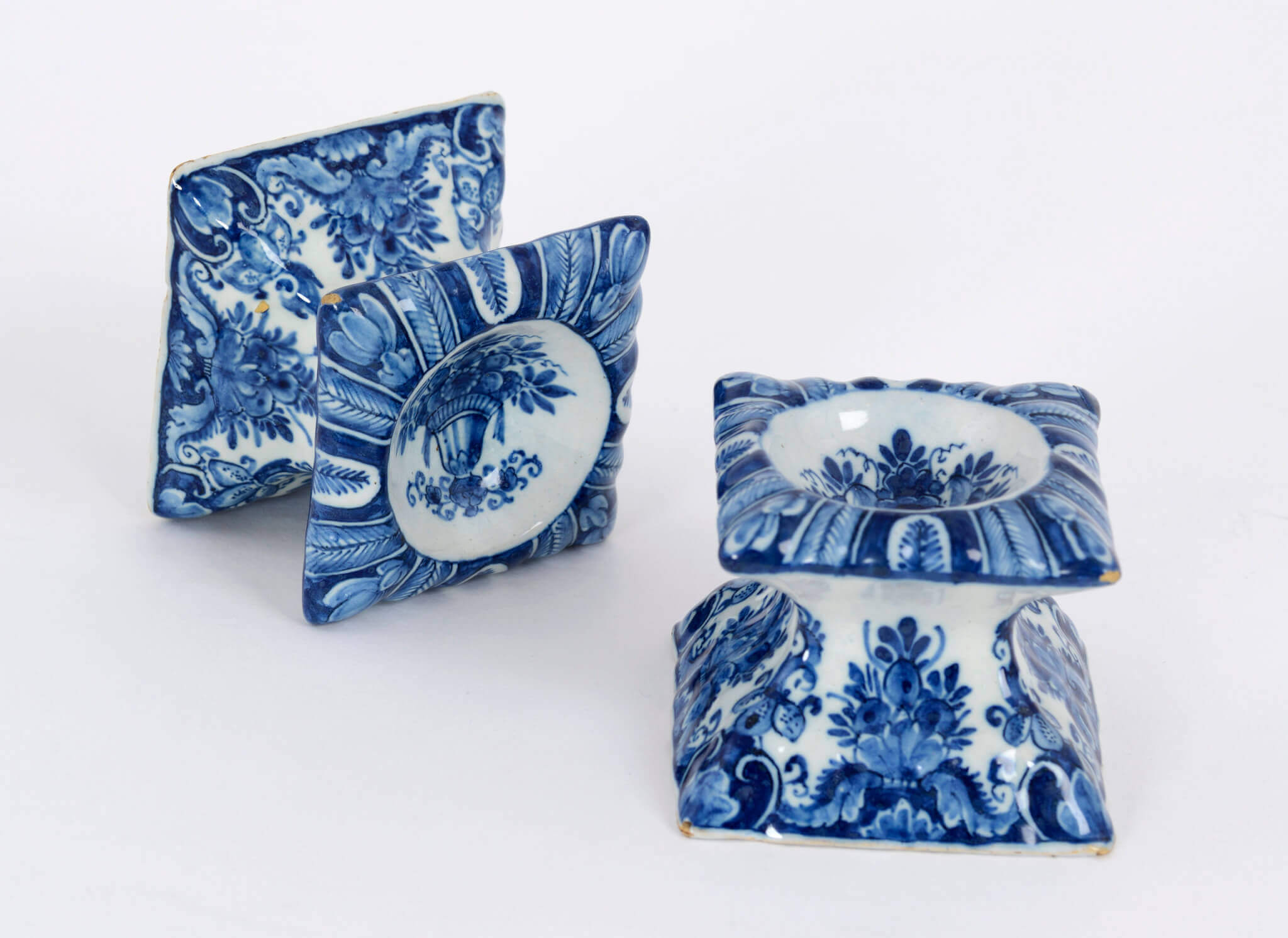 Pair of Blue and White Salt Cellars
Delft, circa 1710
Each marked LVE 60 in blue for Lambertus van Eenhoorn, the owner of De Metaale Pot (The Metal Pot) factory from 1691 until 1721, or his widow Margaretha Teckmann until 1724
Each of waisted square shape, the circular well painted with a floral spray within a lightly molded rim painted with stylized leaves alternating with blue borders, and the high, domed foot decorated on each side with rocaillerie and floral motifs.
Heights: 6.4 cm. (2.5 in.)
Provenance: J.F.H.H. Beekhuizen, Amsterdam; Dutch Private Collection
Price: € 8.500 (appr. US$ 9,200)