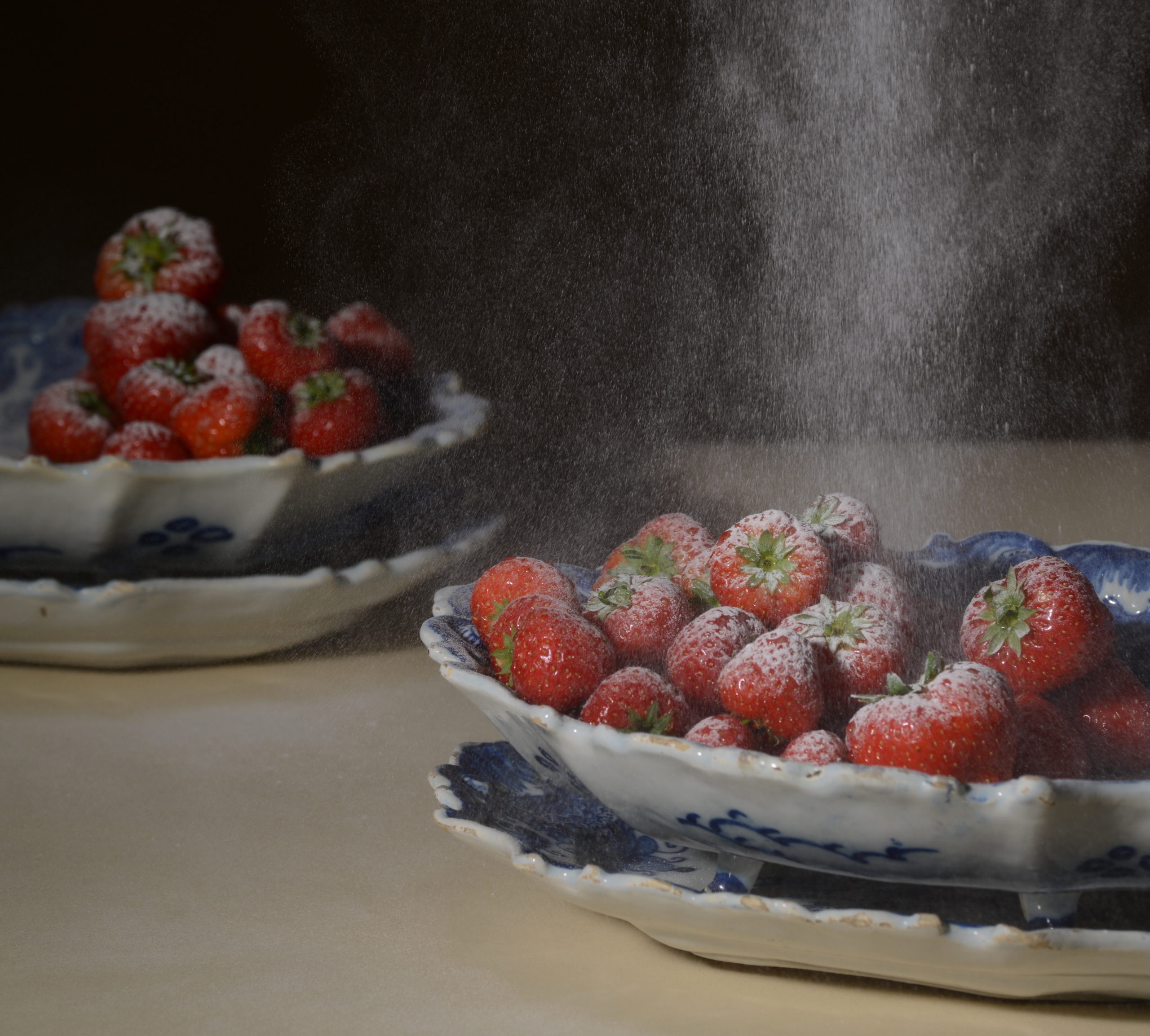 Pair of Strawberry Dishes and Stands
Every month we present a special object from the Aronson Antiquairs' collection. This month we would like to show you this pair of blue and white strawberry dishes. What a joy it must have been to attend a dinner at a wealthy family in the eighteenth century. Not just a delight to be able to taste such foods, but also especially pleasing to the eye.
The well-laid table was the culmination of splendor. Inspired by the French court of Louis XIV (reigned from 1643 to 1715), the dishes were laid out on the table per course and guests could serve themselves from the platters within their reach. This of course resulted in the most beautiful tableware, such as these extraordinary Delftware strawberry dishes and stands.
The strawberry strainers will be used mainly at the end of the dinner, when fruits and various pastries were served. The red strawberries look beautiful in contrast to the blue and white color of the strainers. The use of a strainer has fallen into oblivion as we simply rinse the strawberries in their cardboard container. Besides the fact that these objects were highly efficient, they were also a feast for the eye. The strainers were always created in pairs in the most beautiful shapes and lavishly decorated.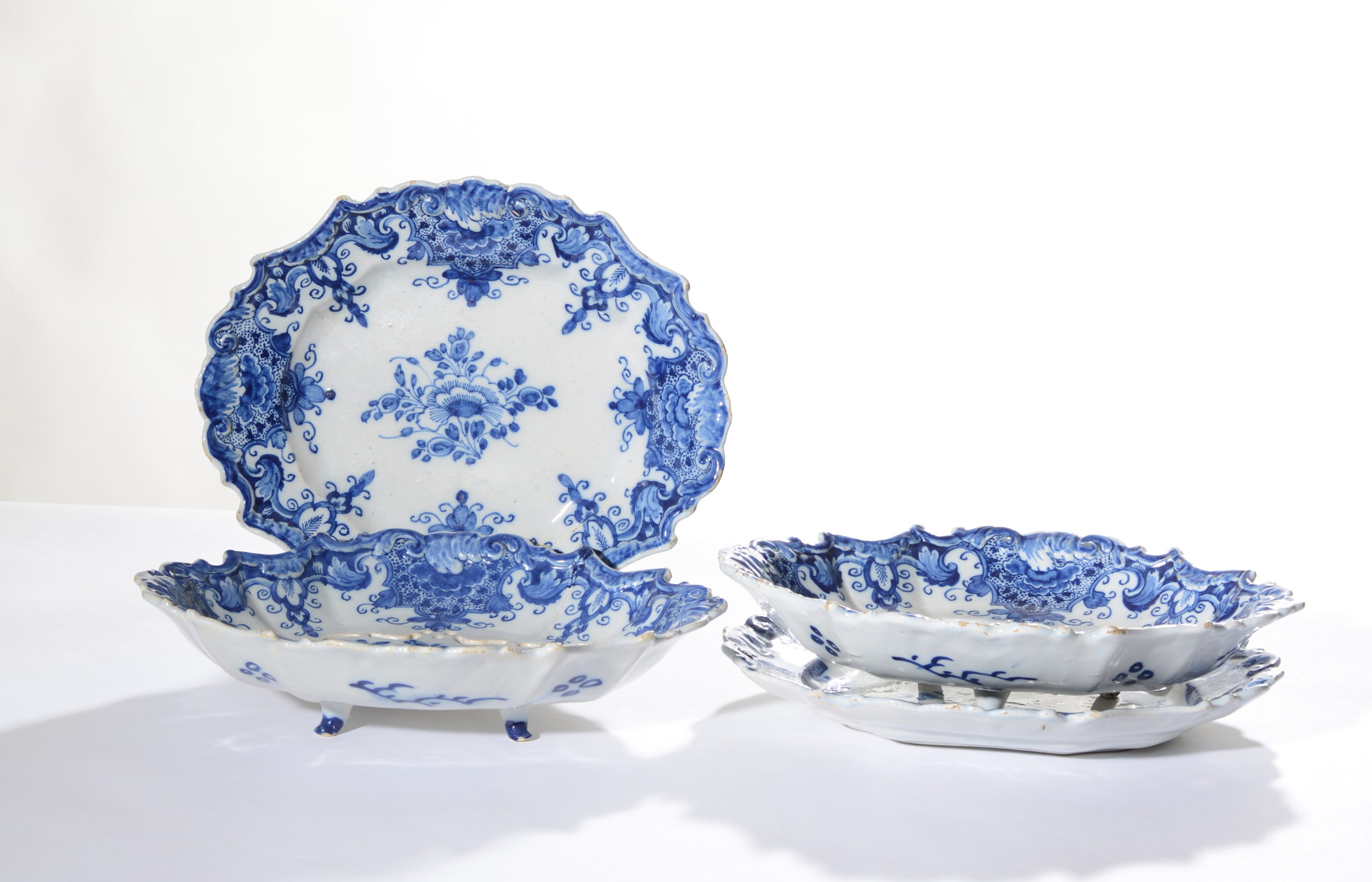 Pair of Blue and White Reticulated Strawberry Dishes and Stands
Delft, circa 1760
Marked with a claw and numbered 6 or 9 in blue for De Klaauw (The Claw) factory
Each piece with a scalloped and barbed rim edged with a wide border of stippled foliate-scroll-edged panels alternating with foliate trefoil devices issuing scrolls, the interior painted with a floral spray in the center of the stands, or with smaller floral sprigs in between the elaborately pierced openwork in the center of the dishes, the exterior of the dishes with four-dots-devices alternating sprigs and affixed on the bottom with three short scroll feet.
Width of dishes: 28.6 cm. (11.3 in.)
Price: € 8.500 (export $ 9,500)