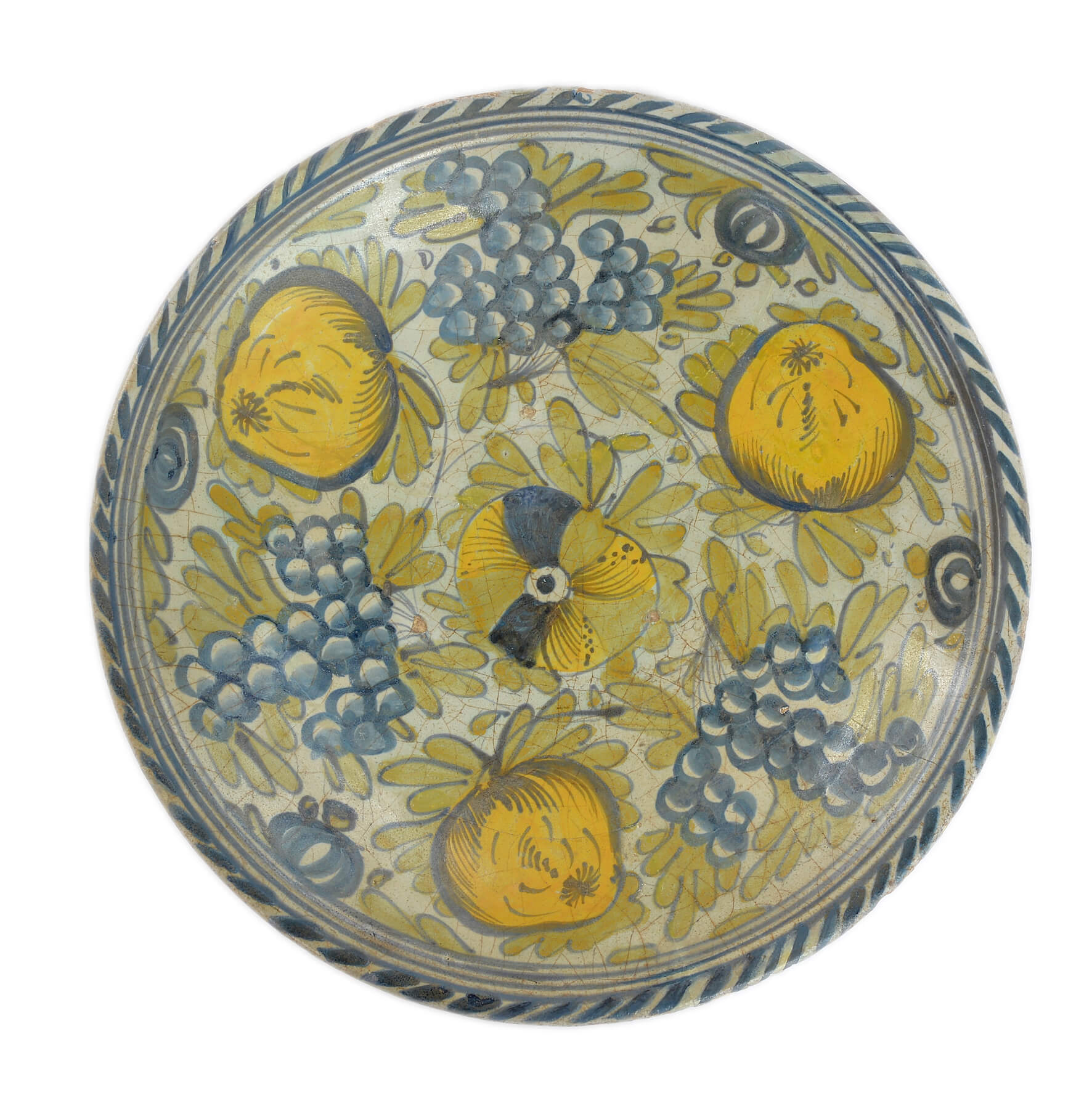 OBJECT
D1801. Majolica Polychrome Charger
Haarlem, circa 1630
Painted in the center in yellow, green and blue with three apples, three bunches of grapes and a pomegranate among leaves, between blue concentric lines within a blue dashed edge, the reverse lead-glazed.
Diameter: 32.7 cm. (12.9 in.)
Provenance: The J. Ritman Collection; The R.J. Bois Collection, North-Holland
Note: Majolica was usually painted with similar themes found in Dutch paintings, with still lifes and biblical scenes being the most common subjects. Southern fruits, such as pomegranates, bunches of grapes and apples, were often painted on a background of leaves in still life scenes. The inspiration for this motif was probably the Venetian majolica of the first half of the sixteenth century. According to Scholten,1993, p. 25, it is pointless to seek meaning in such decorations. Nonetheless, one can assume that the contemporary audience understood the symbolism of pomegranates. The pomegranate, a native fruit of the Eastern Mediterranean lands, is a subject and symbol in many of the Ancient cultures of the region. The Egyptians considered it a symbol of prosperity, and understood its medicinal properties. In Greek mythology, the pomegranate, thought to have sprung from the blood of the god Adonis, was known as the "fruit of the dead," and it appears with various good and evil properties in numerous myths.