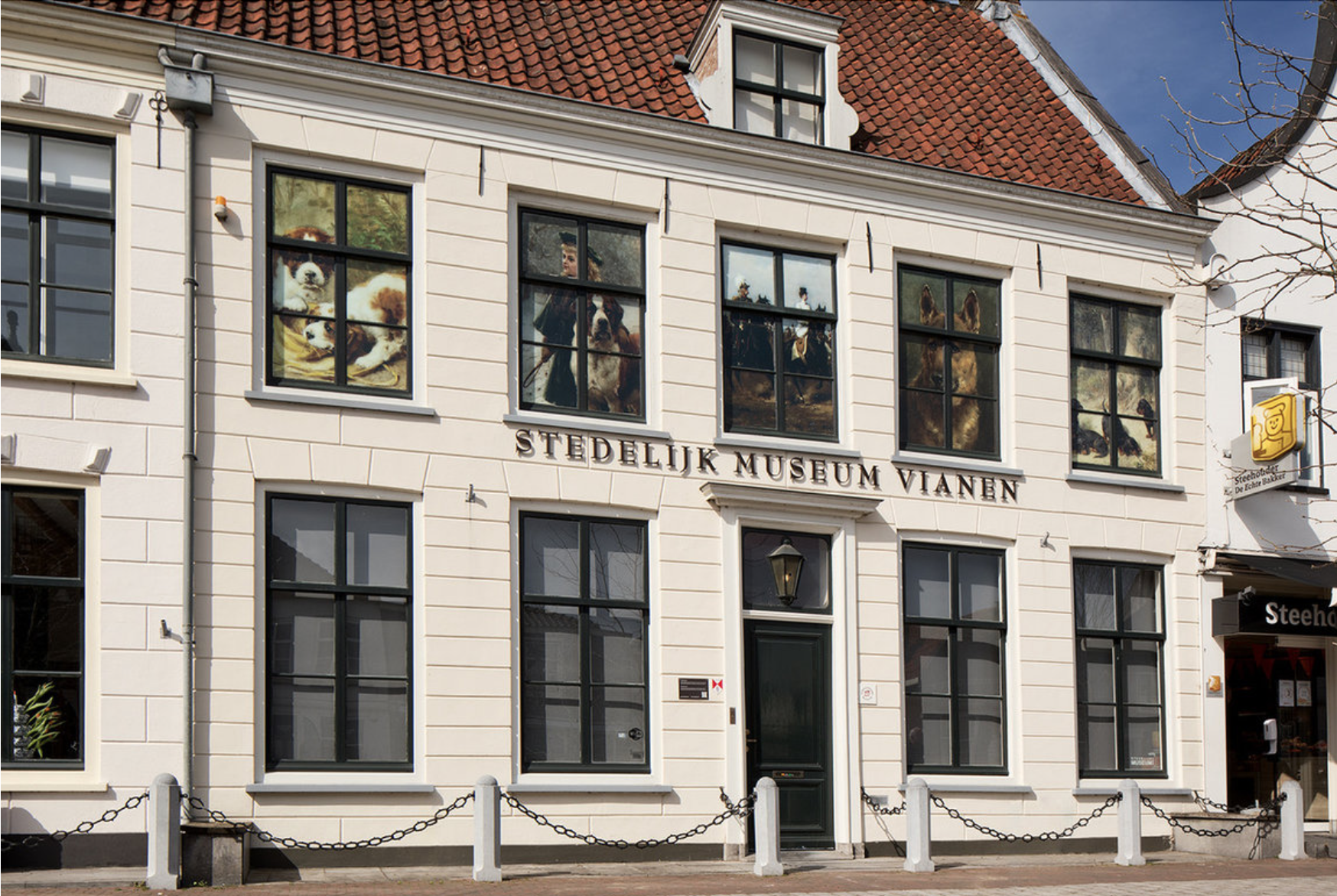 The Stedelijk Museum is located in the town of Vianen, near the Dutch city of Utrecht. The museum forms the cultural heart of the town with historical and contemporary exhibitions. The museum is in a building on the Voorstraat 97, which was built in the sixteenth century. Between about 1650 and 1807, the top floor was used as a clandestine Roman Catholic church. This hidden church is still well preserved with wooden marbled Tuscan columns supporting the canopy, which contains seventeenth century paintings of garlands with rosettes, festoons and a dove. Also visible are paintings in the ovals, including a monogram of Mary, a halo with the letters IHS (abbreviation of Jesus) and IOS (abbreviation of John).
In 1652 the property was in the possession of the Jesuit Father Adriaan Bouvaeus. The priest enjoyed great freedom through his friendship with the lord of Batestein Johan Wolfert van Brederode, whose family was tolerant of the Roman Catholic clergy for years. The church celebrated mass every Sunday for about 100 parishioners, a tradition that continued for over 150 years, first by Jesuits, and then by secular clergy after their exile in 1730. In 1807 the clandestine church was abolished when the Roman Catholic church board bought the building Voorstraat 45. They sold the old church to Goswinus Cremer, pastor of the Reformed congregation, who resold it a few months later. The building was modified a number of times in the course of the nineteenth and twentieth centuries. For example, the facade plastering dates from the nineteenth century. After a major restoration in 1992, it became the home of the Stedelijk Museum Vianen.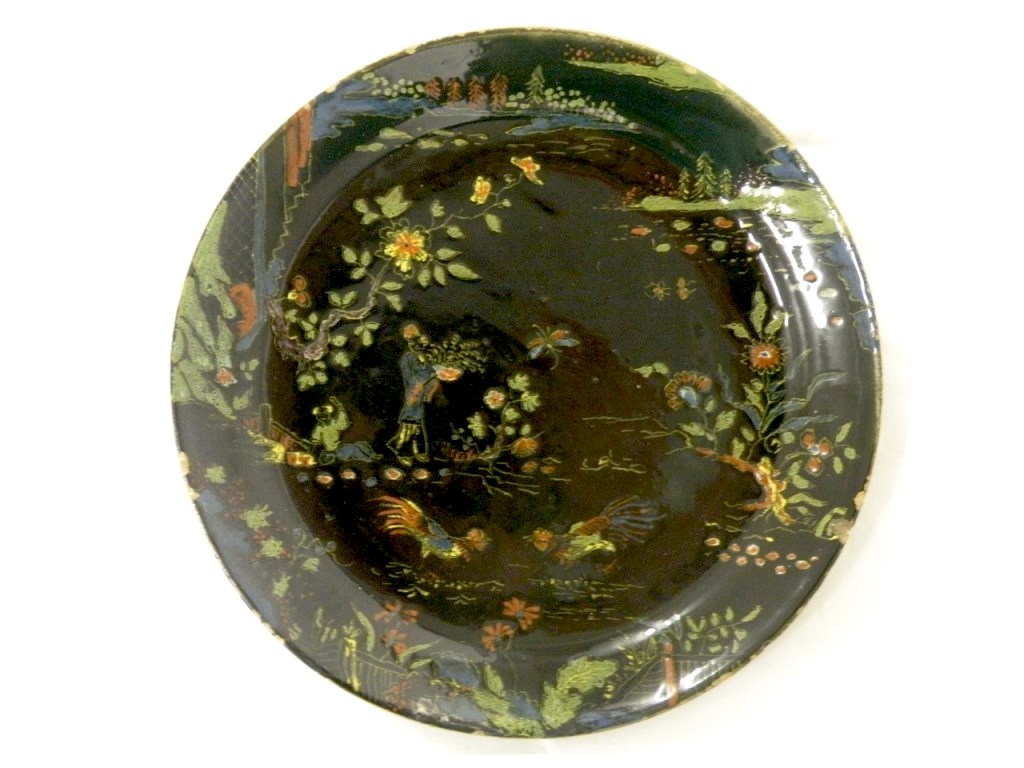 Among the many treasures on view in the museum is a rare Delft black pancake plate from the collection of former mayor Rooseboom. The plate is painted with a chinoiserie decoration of a Long Eliza, a dancing boy and two fighting roosters. Chinese porcelain came to the Dutch Republic from 1602, the year the Dutch East India Company was founded. In addition to the well-known blue and white porcelain, 'famille verte' and 'famille noire' were also produced in China during the Qing dynasty (1644-1911). In famille noire, decorations are applied to a lacquered black background, in which the color green dominates. This became one of the rarest and most precious Chinese porcelains. The Delft equivalent, called Black Delft, or Delft Noir, is also rare. There are only about 65 objects of Black Delftware known worldwide. The production was complicated, because the tin glaze had to remain stable during firing, otherwise the decoration will run out. The plate bears a CK mark, possibly for Cornelis Koppens, owner of De Metaale Pot (The Metal Pot) factory from 1724 to 1757.