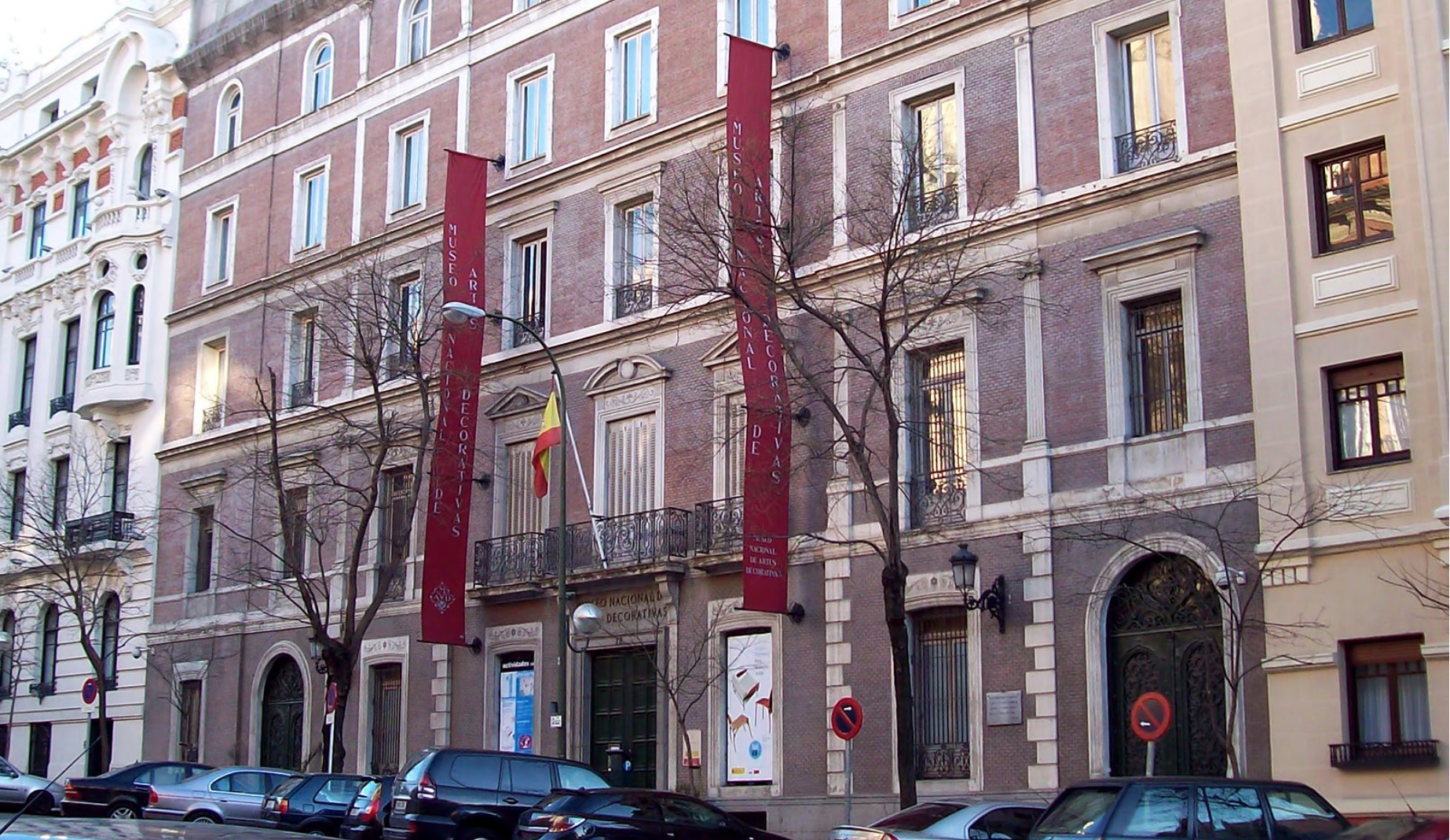 The Museo Nacional de Artes Decorativas (The National Museum of Decorative Arts) is located in the Spanish capital of Madrid. Founded in 1912, it is one of the oldest and richest museums in the so-called Triángulo del Arte (Art Triangle) of the city. The museum was established as a place of learning for artisans, manufacturers and designers, following a similar tradition as the Victoria & Albert Museum in London and the Musée des Arts Décoratifs in Paris.
In 1932 the museum moved to its current location, a nineteenth-century palace overlooking the Parque del Retiro. The mansion, built by the Duchess of Santoña in the 1880s, consists of over sixty rooms spread over five floors.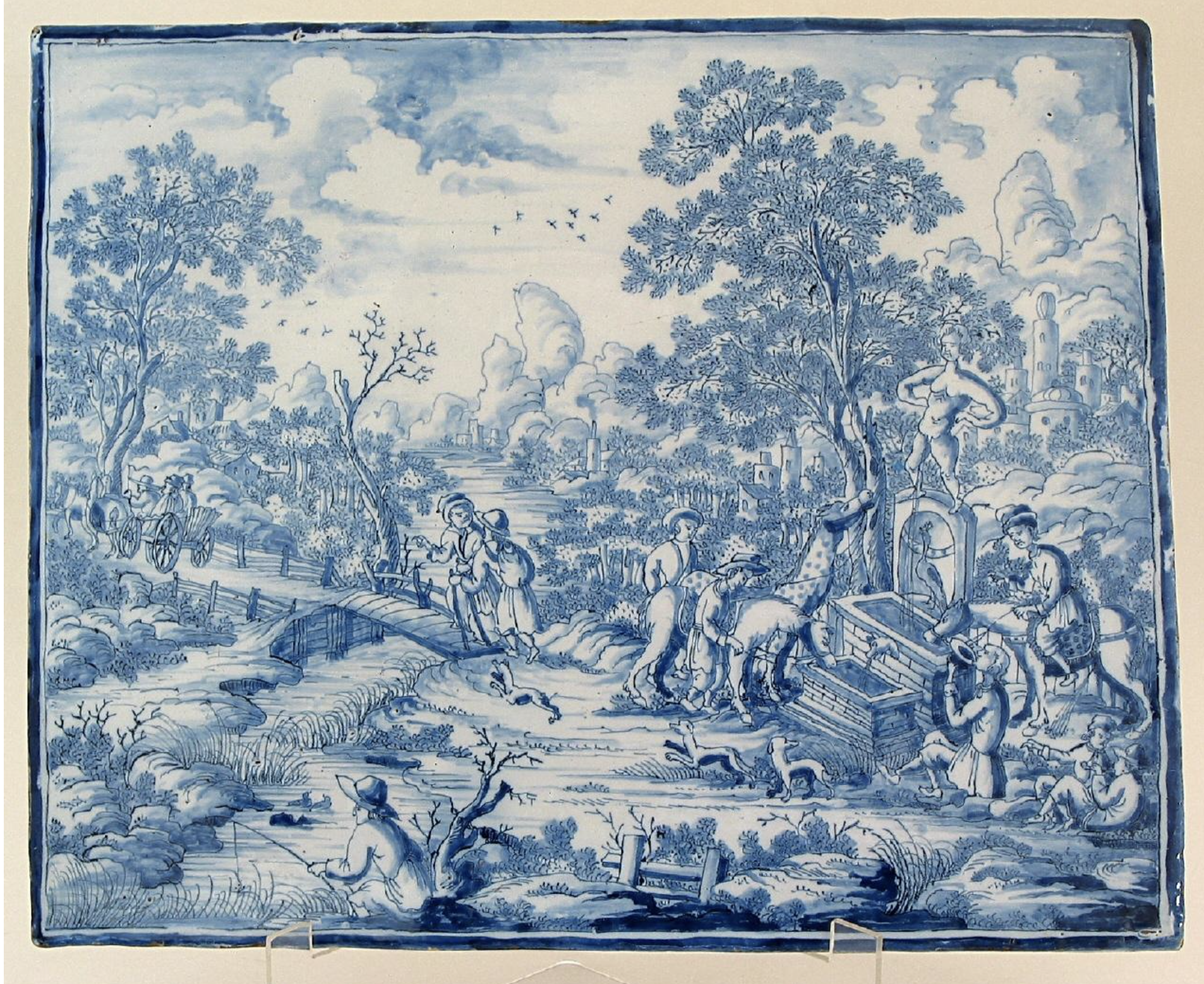 The museum shows the evolution of the so-called 'industrial' and decorative arts mainly between the fifteenth and twentieth centuries. It houses collections of both ethnographic and of artistic craftsmanship of ceramics, furniture, jewelry, textiles, and Oriental arts. Although the museum focuses on Spanish decorative arts, it also includes examples from other countries, mostly early ceramics and luxury items. 
The ceramics in the Oriental section comprise Chinese porcelains of the Ming and Qing dynasties. Some of these pieces were created in China on behalf of Spanish families and therefore feature their arms. The ceramics section also houses approximately 4,000 pieces made of clay, pottery and porcelain, from an 11th-century jar from Toledo to Spanish porcelain from Porcelana de Alcora and Real Fábrica del Buen Retiro. There are also pieces from almost all other notable European manufacturers, such as Sèvres, Limoges, and Capodimonte, as well as marked and signed socarrat tiles.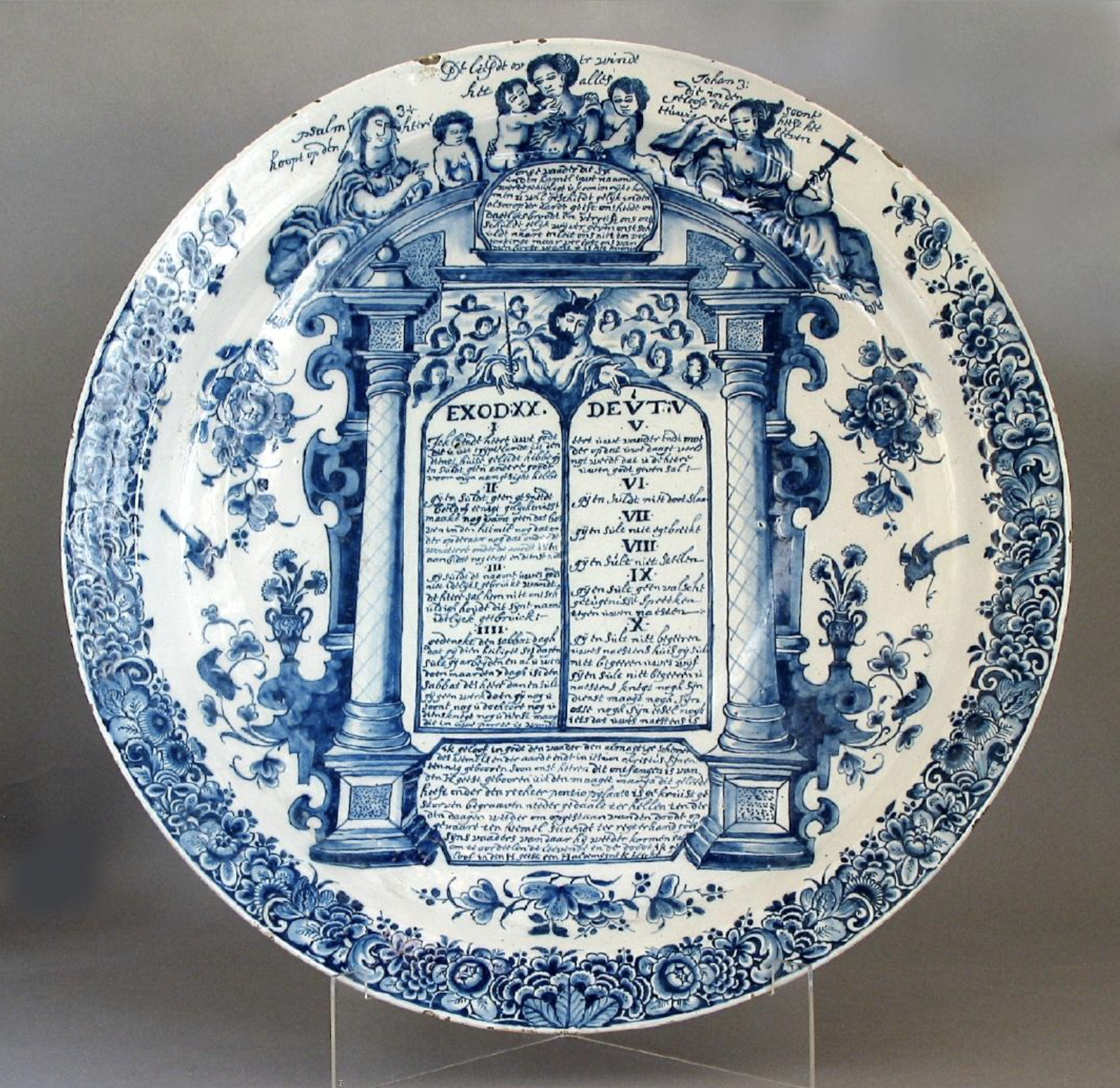 Dutch Delftware is also presented, including both blue and white and polychrome wares from the seventeenth and eighteenth centuries. The majority comprises plates and dishes, but also tobacco jars, a blue and white garniture and a service attributed to De Witte Starre (The White Star) factory between 1725 and 1760. One notable piece is a rectangular blue and white plaque from circa 1700 depicting figures in a landscape. The figures are shown walking, fishing, riding in a horse carriage and accompanying their horses as they drink from a fountain surmounted by a putti. An interesting blue and white charger from circa 1720 depicts the half-length figure of Moses supporting two arched tablets inscribed with the Ten Commandments.