Connect with us during the Covid-19 (corona) crisis!
As we are currently all limited in our travel at Aronson we offer various ways of keeping in touch with our friends around the world.

The Netherlands is currently (April 2020) in a so-called 'intelligent lock-down.' This means that the general population is advised to work from home as much as possible and of course keep the 1,5 meter (5 feet) distance, but we are free to move around the country. As we work with a small team, and we can even reach the gallery by bicycle, we can easily be in our offices and maintain the required distance. Therefore for us it is in many ways 'business as usual' under these circumstances.


As many other companies, we are focussing heavily on our online capabilities. For several years we have had a serious online presence, which we can easily extend and build upon. Video calling for one, is a pleasant way to speak to each other in times that we cannot physically meet.


You are more than welcome to let us know if you would like to chat through a broad range of platforms like FaceTime, Skype, WhatsApp, Zoom or Teams.


Please contact us for more details by phone or e-mail, alternatively fill out the form below.
Contact met ons tijdens de Covid-19 (corona) crisis!
Voor onze Nederlandse relaties zijn wij geopend op afspraak. Ook zijn we in de gelegenheid naar u toe reizen.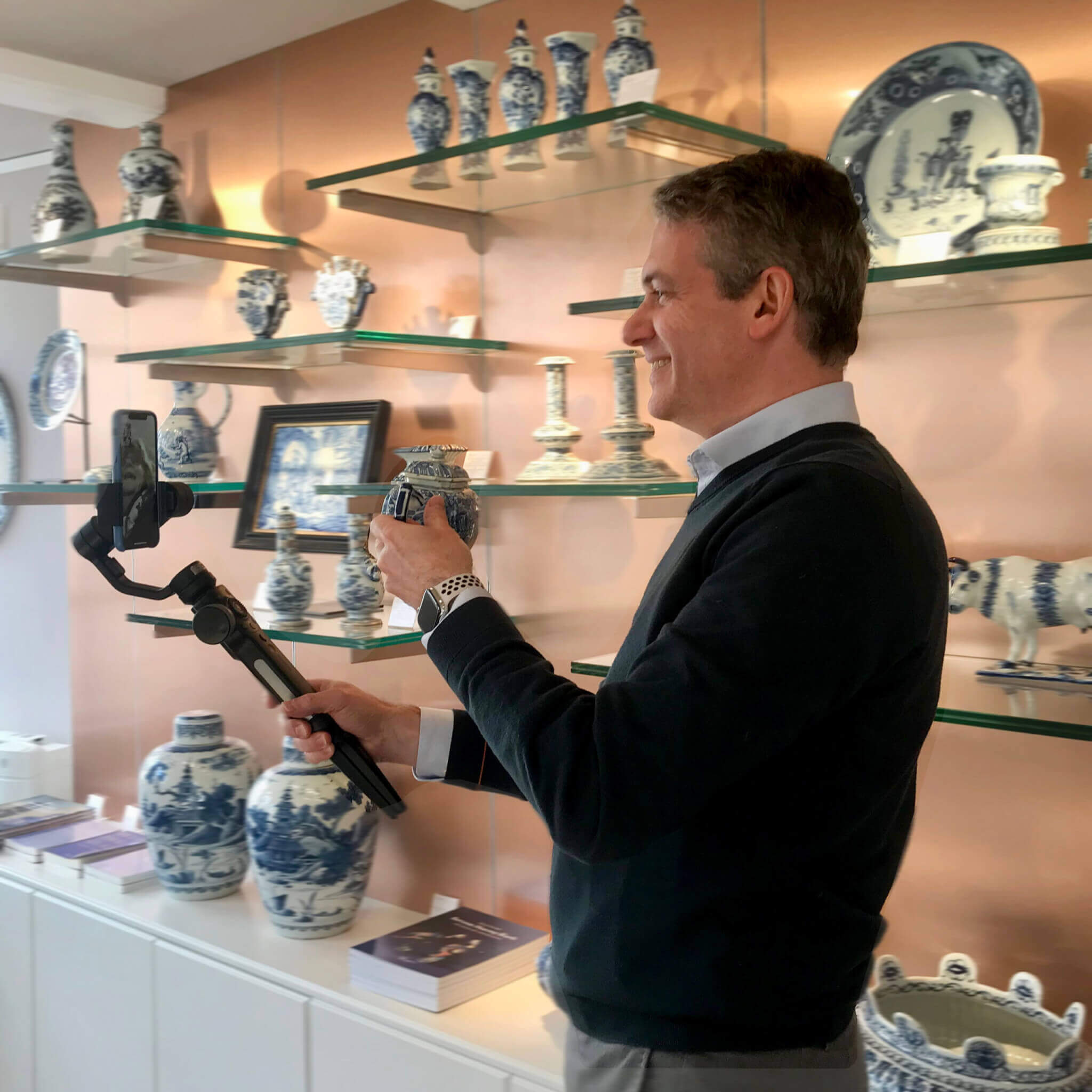 Uiteraard met inachtneming van alle adviezen en maatregelen voorgeschreven door het RIVM, kunnen we u ontmoeten. U bent welkom bij ons, waar we afspraken maken met voldoende tussentijd zodat u geen andere bezoekers zal tegenkomen, maar we kunnen ook naar u toekomen. Mocht u dit niet prettig vinden dan bieden wij een scala aan andere mogelijkheden om contact met ons te houden. Uiteraard kunnen we telefoneren, maar ook videobellen biedt een uitkomst als het gaat om het bekijken en bespreken van objecten.


Of het contact nou verloopt via FaceTime, Skype, WhatsApp, Zoom of Teams, wij kunnen u op verschillende manieren te woord staan.


Neem contact met ons op via e-mail, telefoon of via het contactformulier hieronder om de mogelijkheden te bespreken.