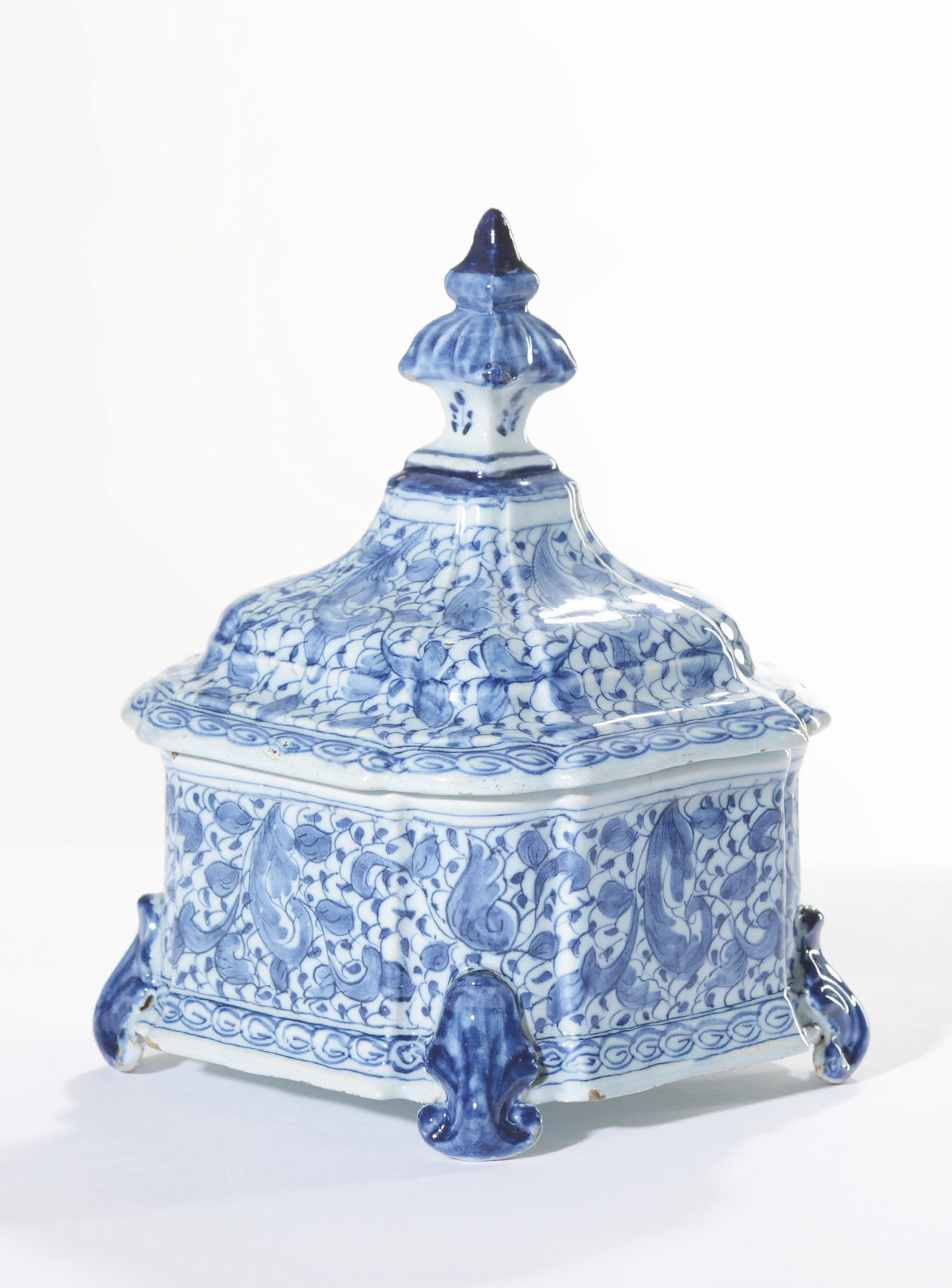 Blue and White Tobacco Box and Cover
Every month we present a special object from the Aronson Antiquairs' collection. This month we would like to show you this blue and white tobacco box from circa 1765.
A robust international trade network brought all types of exotic treasures to the Netherlands in the seventeenth century. The two major trading groups were the Dutch East India Company (VOC) and the Dutch West India Company (WIC). These powerful entities discovered many treasures and commodities from faraway lands that were uncommon at the time in the Netherlands. The VOC and WIC also brought interesting plants and products back to the homeland, such as potatoes, tomatoes, peppers, corn and tobacco. Tobacco, for instance, was used by the Mayans in religious rites. The Spaniards were the first to bring these brown leaves and the knowledge of how to smoke it to Europe. England had taken control over large tobacco plantations in the southern colonies of America, and provided Europe with the materials for this new and fashionable custom. In 1700 half of the total import of 20,000,000 pounds into England was exported again to Amsterdam, where a large tobacco industry flourished.
Of course, the well-to-do wanted to show their good taste by acquiring the necessary accoutrements for storing the tobacco. To answer the demand, magnificent objects began to be produced by the Delftware factories, such as this tobacco box.
Tobacco was stored in specially designed boxes like the present example to keep the tobacco moist. The contemporary name for this model of tobacco box is probably tafeltabaksdoos ('table tobacco box') as it appears, for example, in the 1783 inventory of the salesman Pieter de Maar and the 1803 inventory of the Drie Posteleyne Astonne (Three Porcelain Barrels) factory in Van Aken-Fehmers 2001, p. 138 and p. 221. The shape is derived from metal tobacco boxes (see Mees 1997, pp. 118 bottom and 135 top for pewter and silver examples from the first half of the eighteenth century). Although the boxes served a functional purpose, they were often decorated with charming designs and used as a desk or table ornament.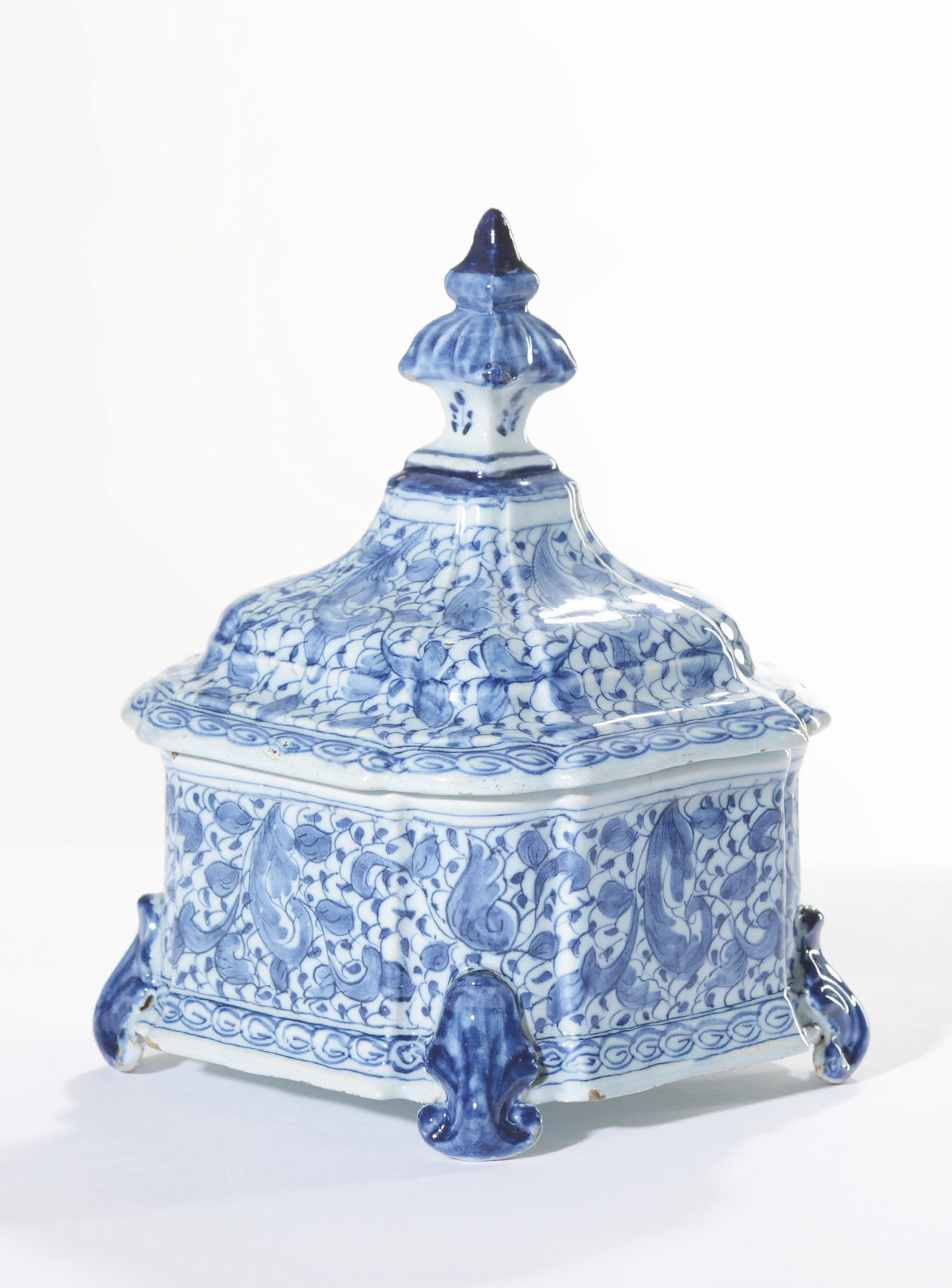 Blue and White Tobacco Box and Cover
Delft, circa 1765
Of rounded shape with slightly recessed rounded corners affixed over the outset lower edge with its four leaf- shaped feet, the box and ogee-domed cover overall painted with scrolling vines bearing blossoms and buds, all beneath a double-tiered knop.
Height: 16.9 cm. (6.7 in.)
Price: € 6.800 (export $ 7,200)