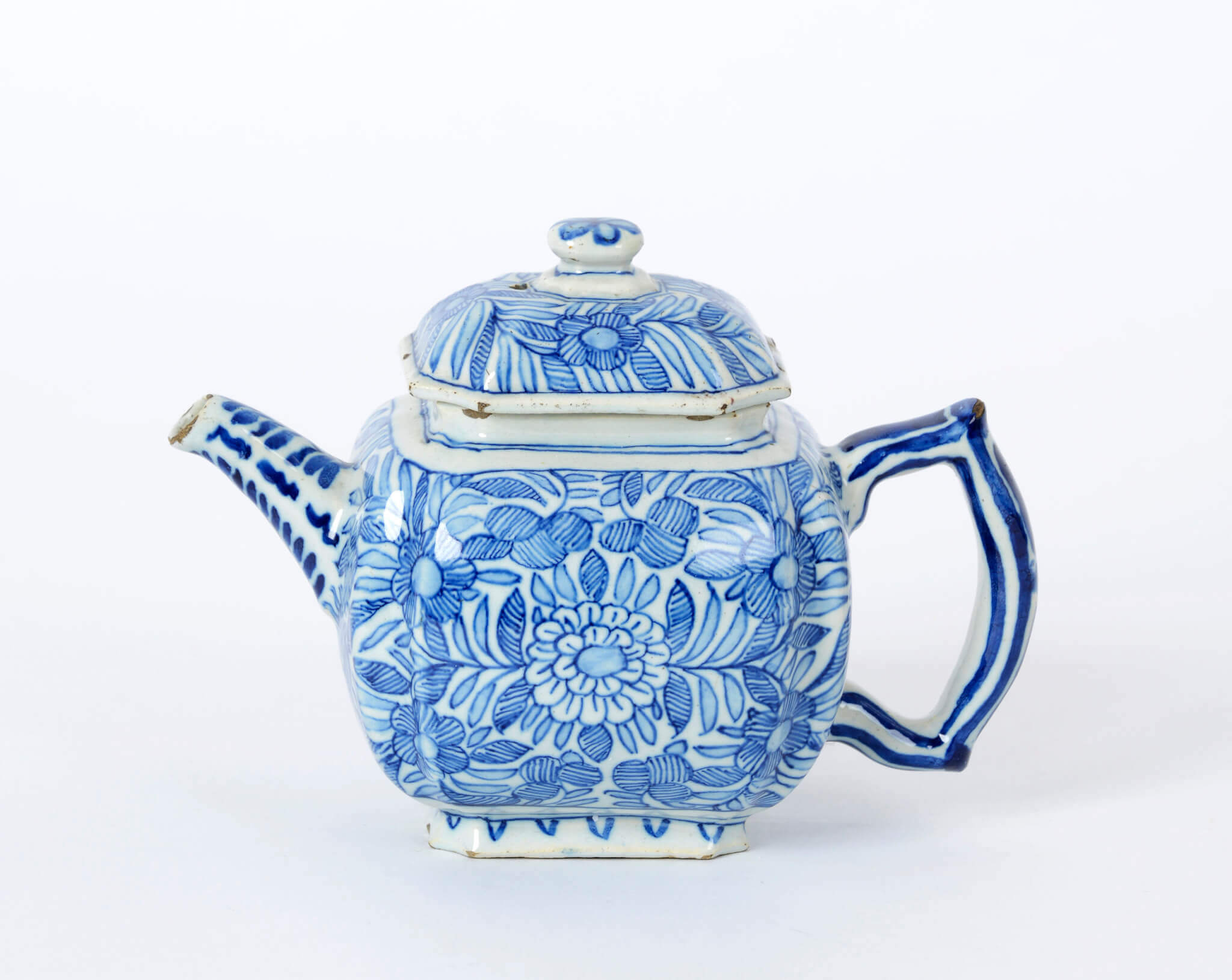 In every newsletter we present a special object from the Aronson Antiquairs' collection. This month we would like to show this blue and white teapot from circa 1730.
In Holland, where tea was an exotic and expensive luxury and consumed sparingly, teapots were of a small size. The tradition of drinking tea was strongly influenced by the Chinese customs. A large teapot would function as a kettle to heat the water, which was then poured into a smaller teapot that contained tea leaves. Teapots were intended for individual use with each pot reserved for making a particular type of tea. As in China, teapots were used as infusion pots, and once the strong brew was poured into a cup, it would be diluted with water from a kettle. Dutch Delftware teapots are rare, since vessels made from regular earthenware were comparably coarser than porcelain, and considered less elegant and pleasant to drink from. More important is the fact that earthenware is not the best material to hold boiling water. Heat is conducted more readily by earthenware, being a porous material, than by porcelain, and it was prone to crack when it had to endure large temperature differences. When the glaze was crackled, the material underneath was not sealed anymore, and the water caused it to crumble. The decoration on this teapot was most likely inspired by the curving lines of leaves and flowers on Kangxi porcelain objects.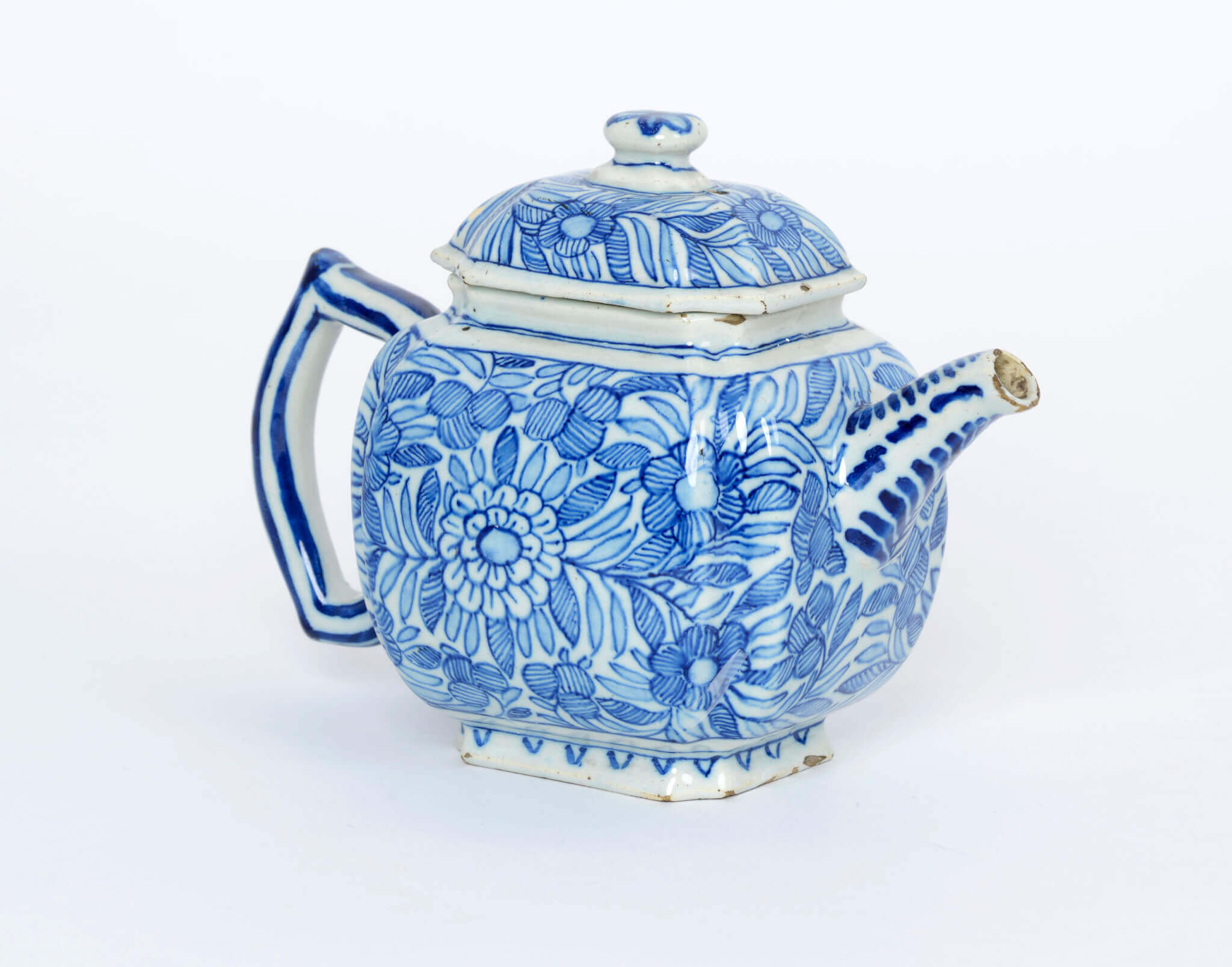 Blue and White Teapot
Delft, circa 1730
Marked D 2 in blue, possibly for De Dissel (The Pole) factory
The rectangular body with indented corners slightly molded on either side and painted with a large peony flanked by two smaller blossoms amidst leaves, the curved spout with sprigs and a delineated angular handle, and the cover decorated with four blossoms amidst leaves encircling the knop painted with a flowerhead.
Dimensions
Height: 12 cm. (4.7 in.)
Price
Sold