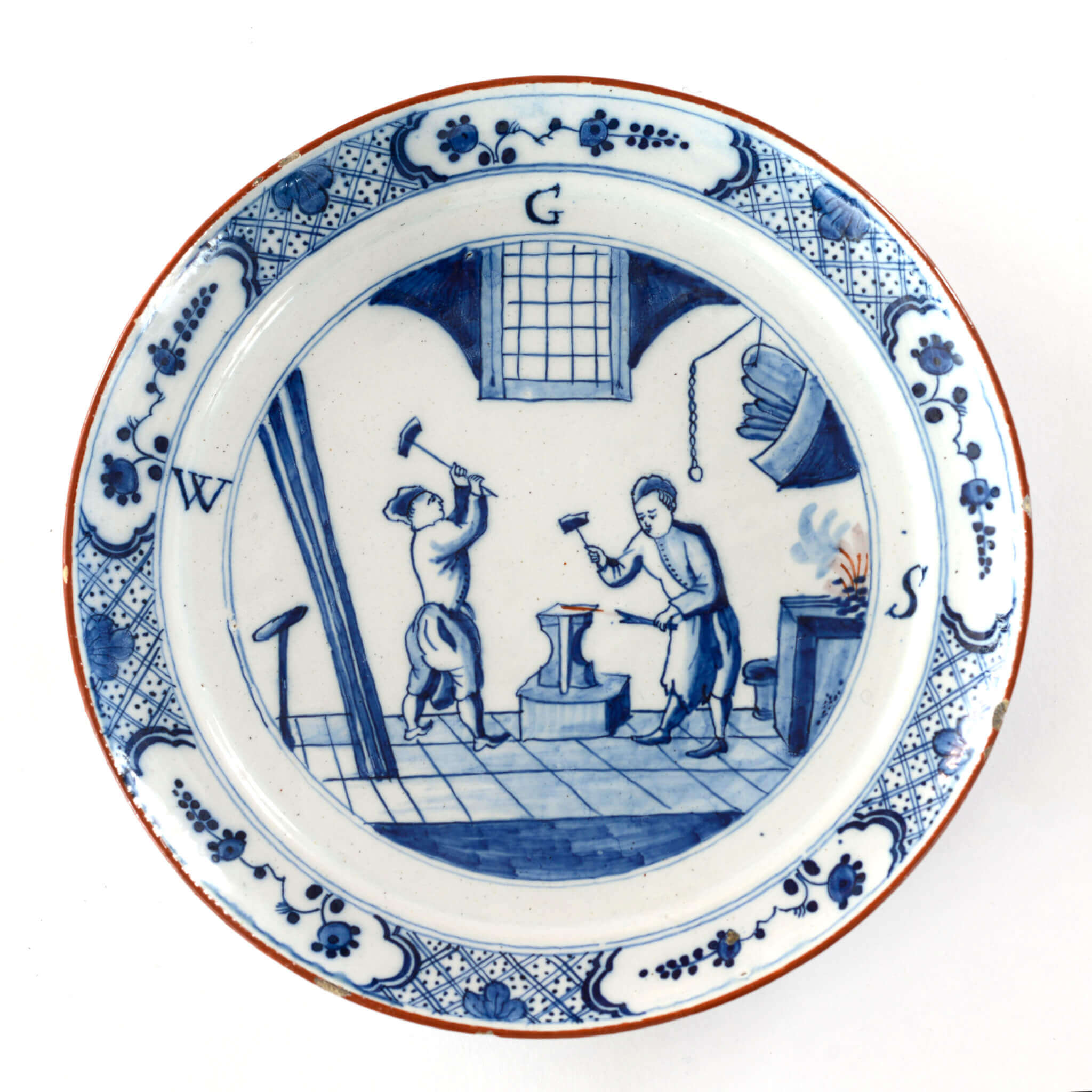 Blue and White Blacksmith Plate
Every month we present a special object from the Aronson Antiquairs' collection. This month we would like to show you this interesting blue and white plate!
Decorative Delftware plates, such as the present example, were intended to be displayed on etageres, in glass cabinets or on walls. The representations on the plates are varied, and often reflect contemporary concerns and tastes. Many motifs depicted on Delftware are inspired by canvas paintings or prints, which were sometimes made after original paintings. Genre painting enjoyed enormous popularity in Northern Europe, particularly in the seventeenth century, and especially in the Netherlands. Many of the Dutch practitioners elevated what was once considered a humble art form into a desirable subject, which even rivalled classically esteemed subjects such as history paintings. Genre painting depicts aspects of everyday life. Although subjects widely range, there are several reoccurring themes. One of the more common themes found in genre paintings and prints was the depiction of craftsmen. Delft painters relied on genre art and prints for source material, therefore many plaques and plates are similarly decorated with typical seventeenth century professions.
This plate is painted with two men holding a blacksmith hammer while forging a piece of metal amidst a smithy. A fun detail is the fact that, although the scene is painted in blue, the hot iron in the center and the fire on the right are highlighted in iron-red. This iron-red color is repeated in the rim of the plate. Probably this plate was commissioned at the Delftware factory, since it bears the initials WGS.
The proverb 'Strike while the iron is hot' (or as we say in Dutch: 'Je moet het ijzer smeden als het heet is!') clearly alludes to the imagery of the blacksmith or farrier at his forge. If he delays in shaping the iron when it is hot a pliable the metal soon cool cools and hardens and the opportunity is lost.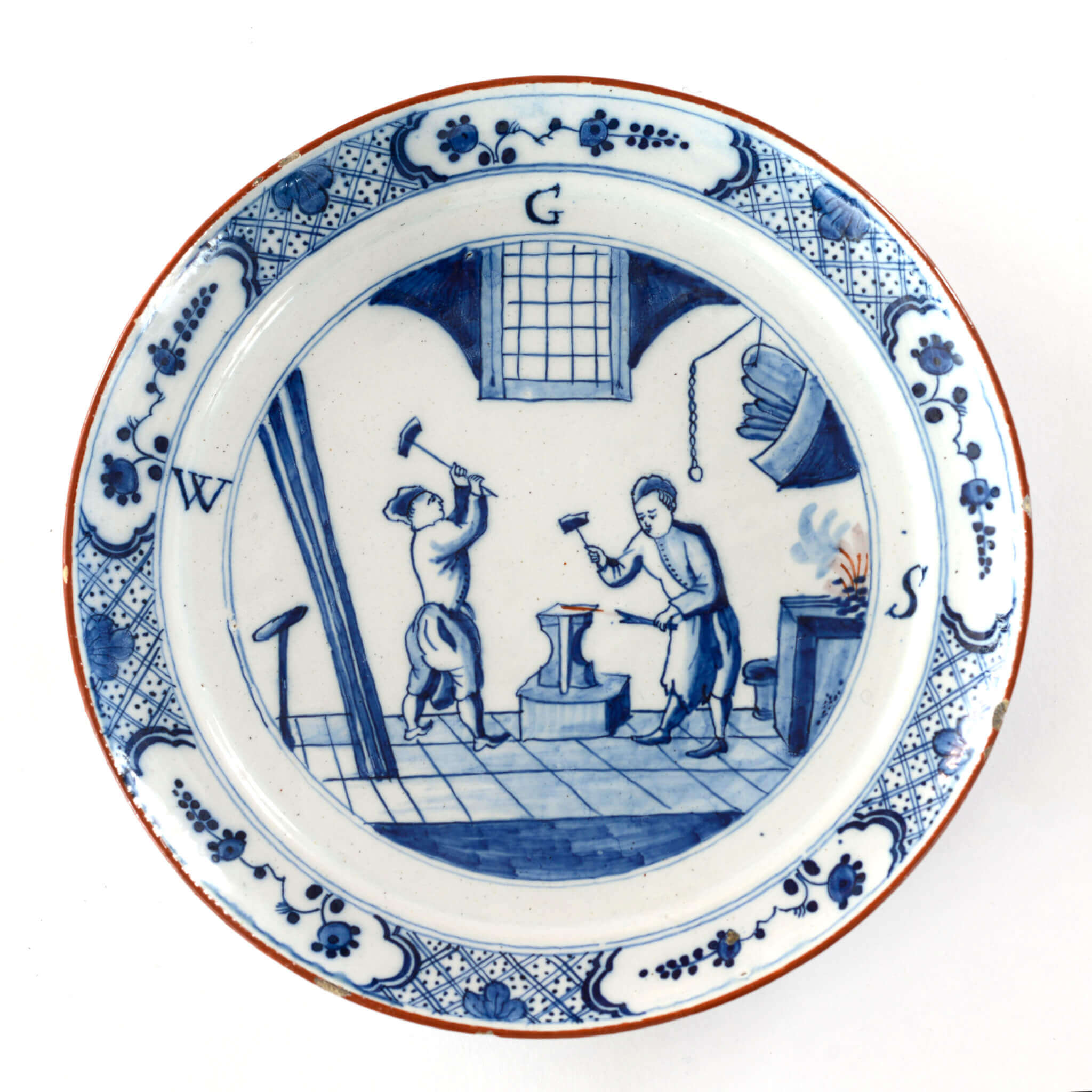 Blue and White Plate
Delft, circa 1740
Marked AIK 3 2 in blue for Jacob van der Kool, the owner of De Grieksche A (The Greek A) factory from 1722 until 1758, or his widow Cornelia van Willigen
Painted with a hatchwork border, reserved with five floral panels, the inner border inscribed with the letters G, W, and S, the center image with two men holding a blacksmith hammer while forging a piece of metal amidst a smithy.
Diameter: 22 cm. (8.8 in.)
Price: € 3.700 (export $ 4,000)